French Officials Refute Claims Of Plane Crash Video Recording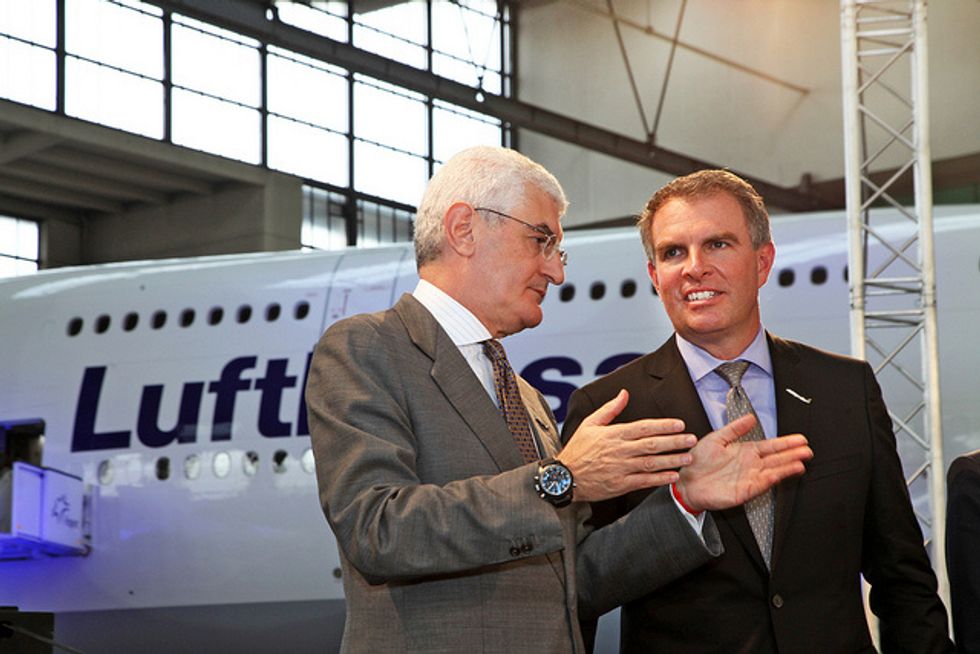 By Jessica Camille Aguirre and Sebastian Kunigkeit, dpa (TNS)
PARIS — French prosecutors said they did not possess a cell phone video recording of the final moments of Germanwings flight 4U9525 on Wednesday, telling dpa that remnants of mobile phones found at the crash site were likely too damaged to yield footage.
"In the event that someone has such a video, they should turn it over to police without delay," Marseille prosecutor Brice Robin told French media on Wednesday, repeating comments he made to dpa late on Tuesday dismissing media reports claiming to have seen footage.
France's Paris Match and German tabloid Bild published minute-by-minute accounts of the plane's last minutes late on Tuesday, which they say are based on quotes and information drawn from a video found on a mobile phone at the crash site.
The accounts largely reflect statements Robin gave to press last week after listening to a recovered cockpit voice recorder, from which he surmised that 27-year-old co-pilot Andreas Lubitz intentionally crashed the plane into mountainside in southern France killing himself and 149 others.
—
Site of the crash
Data from the cockpit voice recorder is one of the key pieces of evidence used by prosecutors to reconstruct the flight's last moments. The rest of plane along with the contents of a second black box shattered on impact into thousands of pieces.
Germanwings CEO Thomas Winkelmann and Carsten Spohr, the CEO of parent company Lufthansa, travelled to a memorial near the site of the crash on Wednesday where they stood in silence for several moments before laying flowers.
On Tuesday, Lufthansa said its flight training school knew of Lubitz's problems with depression, producing a 2009 email in which he explained he was ready to resume flight training after a break. In it, he informed the school of a "previous episode of severe depression."
At the memorial site, Spohr expressed his grief and thanked French authorities for their work, but declined to answer journalists' questions about when the air carrier found out about Lubitz's 2009 email.
Lufthansa provided the email along with other documents to prosecutors in the German city of Dusseldorf and said it was cooperating fully with the investigation.
—
National memorial service
Earlier, Spohr said Lubitz had passed all his medical tests, and that he "was fit for flying without any restrictions."
Prosecutors said that Lubitz had been in treatment with psychiatrists and neurologists and that a doctor had noted a suicidal tendency in him before he received his pilot's license.
In the town of Haltern in the west of Germany, families and friends were to gather late on Wednesday for an ecumenical religious service in memory of the 16 school pupils and two teachers from a local school killed in the crash.
The students from the town's Joseph Koenig Gymnasium had been returning from a trip to Spain.
The service was to be held in the Catholic church of St Sixtus, the same venue as used for a memorial service last Friday with Germany's President Joachim Gauck.
Germany's national memorial service for the dead is to be held April 17 in the Catholic cathedral of Cologne with Chancellor Angela Merkel attending.
Photo: GE Deutschland via Flickr