Freshman Lawmaker Hosts Security Forum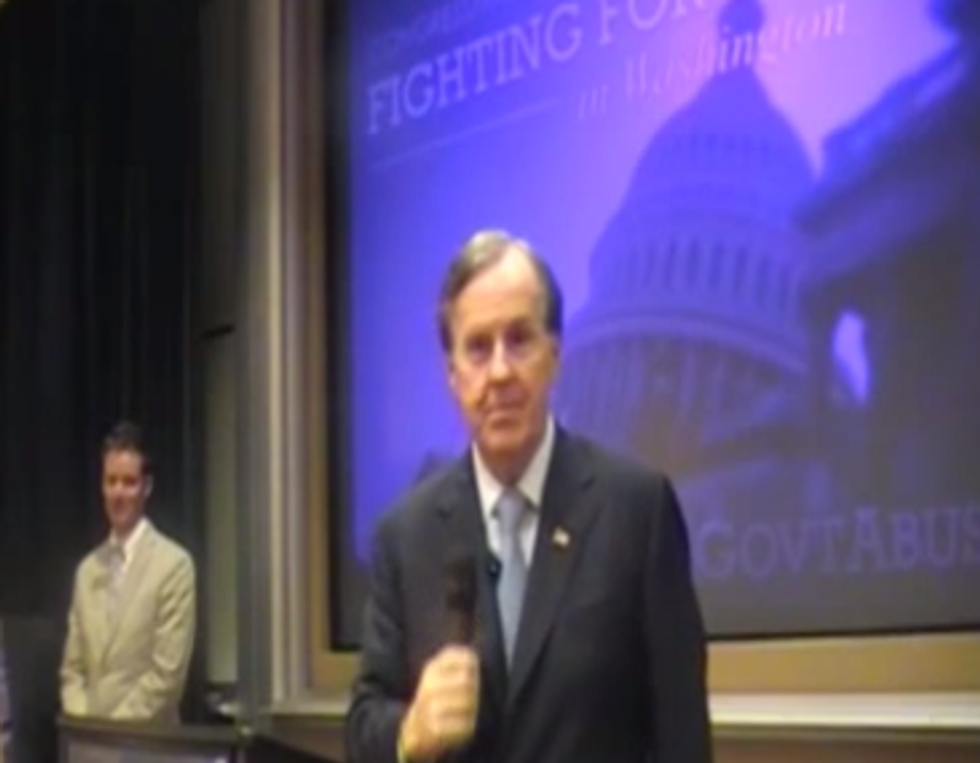 By Franco Ordonez, McClatchy Washington Bureau
WASHINGTON — U.S. Rep. Robert Pittenger (R-NC), will host more than 60 members of parliaments from 24 European nations this week for a three-day intelligence security forum.
The closed-door forum, which kicks off Wednesday night with talks with intelligence experts and congressional leaders including House Speaker John Boehner, is part of efforts to hear European ongoing concerns of U.S. surveillance programs and work to restore confidence among allies as they face mounting threats from groups such as the Islamic State, also known by the acronym ISIS.
It's also an opportunity for Pittenger, a freshman lawmaker who leads the Congressional Task Force on Terrorism, to flex some international muscle and establish himself in an area where he has obvious interest.
"The timing couldn't be better than now," said Andreas Karlsboeck, a member of the Austrian Parliament. "It's not just the NSA thing. It's really the threat in Europe from ISIS. It's very necessary to talk about these issues frankly and openly."
Karlsboeck and other members of parliaments from Germany, the United Kingdom, Croatia, and other countries will attend at least a dozen intelligence sessions Thursday and Friday, including presentations from congressional leadership and intelligence experts.
Pittenger worked with leadership and House Intelligence Committee Chairman Mike Rogers (R-MI), who was part of a similar, albeit smaller, forum with a delegation of the Austrian parliament in June.
The meetings come as Germany recently launched an investigation into allegations that the United States bought German secrets from a German official. The new allegations only seemed to further damage already frayed relations after last year's leaks revealed Americans were spying on its allies.
Pittenger said trust needs to be regained.
"We have to look at every way of how we conduct our intelligence," he said in an interview. "They need to understand that process. They need to understand the accountability structures that are in place to protect privacies at the same time to enable us to secure the data that is important for tracking the objectives of the terrorist."
Photo: Robert Pittenger (R-NC) via YouTube
Interested in U.S. politics? Sign up for our daily email newsletter!