More Frigid Misery On The Way For Much Of The U.S.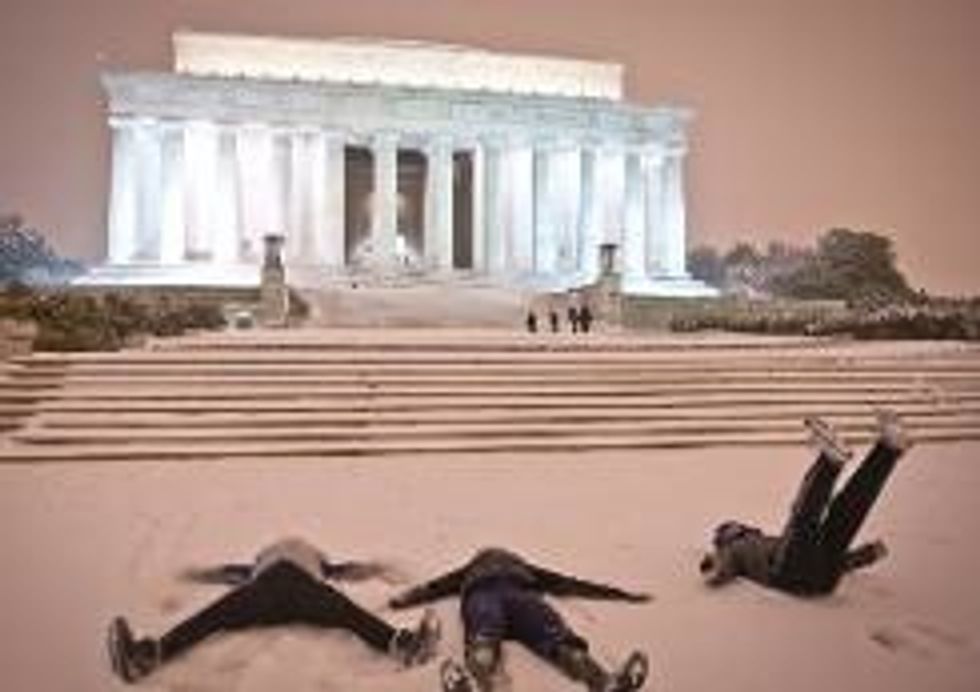 By Michael Muskal, Los Angeles Times
Spring is less than a month away, but be prepared to first pay the toll for its arrival with the return of the polar vortex.
Frigid air will be back in much of the nation this week, with temperatures expected to plummet by more than 30 degrees in some major cities in the Midwest and the East. The expectation is for even more snow in a season that has already seen record accumulations.
"A cold mass of arctic air will bring temperatures that are 10 to 30 degrees below normal across the northern third of the U.S. on Monday," the National Weather Service warned. The coldest air will be in Montana through North Dakota and into Minnesota "where highs will be in the single digits. The cold air will slowly move eastward by midweek. Meanwhile, snow, heavy at times, is expected across the northern third of the U.S. on Monday."
Even though parts of the hard-pressed East had a brief warming last week, the harsh winter weather is back and expected to continue through the end of the season. The cause, once again, is the aptly named polar vortex.
The polar vortex is a well-known and respected phenomenon, but as far as the popular imagination is concerned, it could very well have been a science-fiction creation. This year, it has become the major weather predictor for much of the nation. This week's cold wave is just another manifestation of its disruption.
The polar vortex is a mass of very cold air that is normally kept above the Arctic Circle by strong winds. Sometimes, however, the winds weaken, allowing the cold to move south.
"An intense sprawling surface high will dominate the nation east of the Continental Divide this period, with some spillage into the northern intermountain West," according to the weather service. "The air mass should be pure arctic over the northern Plains, and continental polar over the southern Plains, gulf states and Southeast."
That arctic air means it will get real cold, real fast. Temperatures in the teens and single digits are expected in cities from Minneapolis and Chicago to Detroit and Buffalo. By Wednesday, areas around the Great Lakes will have single-digit high temperatures, while parts of the Tennessee Valley will struggle to rise above freezing.
In addition to the cold, the Northeast — including the Boston-to-Washington corridor — could see a significant snowstorm by midweek.
AFP Photo/Mladen Antonov