Fundraising Ability Key To Winning Obama Library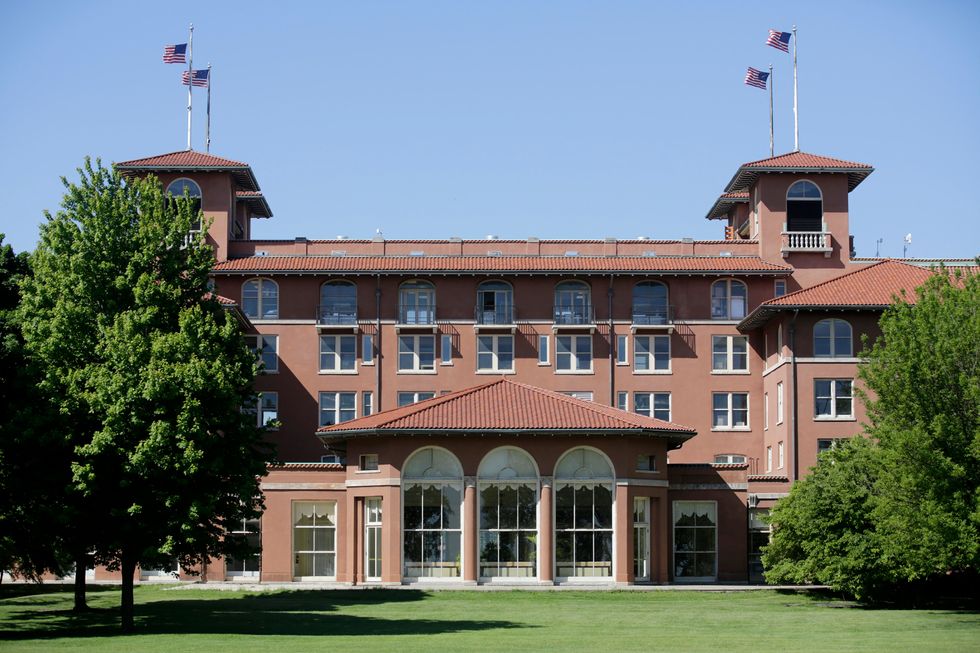 By Dahleen Glanton, Chicago Tribune (TNS)
CHICAGO — While Chicago has been engaged in a heated debate over the use of public parks for President Barack Obama's library, his selection of a host university may have more to do with which institution can offer the most financial support than which offers the best piece of land.
Obama's library and museum will be a monument to his eight years in office and the base from which he will launch future initiatives. The university that he partners with must have a solid track record of fundraising and be committed to working with his foundation to raise millions of dollars — not just to build the library but to help fund its long-term programs.
With past presidential libraries, it has been a high-stakes game. Take, for example, the George W. Bush library.
When Bush began the push to build his library in 2004, Texas competitors faced off in a fierce bidding war. The city of Irving, a suburb of Dallas, pledged $50 million if he chose the University of Dallas. Baylor University in Waco offered more than $100 million. And a West Texas coalition of local officials and other supporters topped that with a $500 million pledge if he built it at Texas Tech University in Lubbock.
And those were the losers. The library went to Southern Methodist University in Dallas, a private institution with a $1 billion endowment and where first lady Laura Bush earned her bachelor's degree. SMU officials have never disclosed the details of their bid, but officials acknowledge that the university's capacity for fundraising was a strong asset.
"Whenever any entity proposes to be the site for a presidential library, they have to demonstrate that they can raise sufficient funds to build it," said David Jones, a Houston-based presidential library consultant. "Private universities typically have more history and success in fundraising than do public universities. If the University of Chicago has more than 100 years of fundraising history, it's not a big stretch for them to say, 'We can raise this money.'"
This could place the public University of Illinois at Chicago at a disadvantage compared with private institutions such as the University of Chicago and Columbia University in New York, whose billion-dollar endowments are proof of their fundraising prowess.
The University of Hawaii is also a public school, but its bid was set up in a way that relieves the university's financial pressure. Though the university is leading the bid, it is a joint partnership among the city of Honolulu, the state of Hawaii and local business and civic leaders combined under a nonprofit called Hawaii Presidential Center.
For months, the four universities have been engaged in behind-the-scenes discussions with the Barack Obama Foundation, which is led by Obama's close friend Martin Nesbitt. He has been charged with overseeing the site selection process and raising money to build the facility. By the time the foundation announces a winner next month, officials likely will know exactly how much fundraising assistance they can expect from the winning university.
Except for UIC's, the bids have been kept secret, in part because of the competitive nature of the offerings but also because the institutions were required to provide delicate financial information. The foundation required them to include details of the capital commitments they would make to the development and construction of the library, as well as funds available to support its annual operations.
"What the foundation looks for is not just 'will you give us a good site', but 'what kind of support will you give us ongoing?' That means program support and financial support," said Anthony Clark, author of The Last Campaign: How Presidents Rewrite History, Run for Posterity & Enshrine Their Legacies. "What kind of symposia will you offer? What kind of financial support will you provide for exhibits?"
While the U. of C. says it has not offered a cash donation, it is unclear whether it or Columbia has committed to raising a specific dollar amount.
That kind of commitment is impossible at UIC, whose $265 million endowment pales in comparison to the U. of C.'s $7.5 billion endowment. In addition, Gov. Bruce Rauner has called for a 31.5 percent budget cut across the University of Illinois system in 2016, amounting to about a $60 million loss to UIC.
UIC librarian Mary Case, who heads the university's bid, acknowledged that there are limitations. The university would be willing to establish a tax-exempt group that would raise funds to support the institute and academic programs, she said, but no public funds could be spent on the project.
"It will depend on what the president and first lady are trying to achieve and what kind of statement they want to make," Case said. "We feel like we offer them a very different choice in terms of institution and community that tries to live out the mission and values of what we feel are his goals and policies.
"Will it come down to money or values? We don't know. It's something we have to contend with," she said.
With Honolulu's distance from the mainland being a serious drawback for landing the library and museum, the university there has made it clear it would accept a consolation prize, such as a presidential center that would complement a library and museum built elsewhere.
After the site selection, the main job of the Obama foundation will be fundraising and developing programming. The foundation already has established a fundraising arm, collecting between $2.9 million and $6.2 million in its first year. Still, the university that is selected as the host is also expected to lend support, from academic expertise to fundraising to sharing its donor list.
With a price tag estimated at up to $500 million, library experts said, Obama's library is on track to become the costliest so far.
That, in part, is because a new law signed by Bush requires libraries built after his to include an endowment equal to 60 percent of the construction cost — 20 percent more than he and President Bill Clinton were required to provide. The money is used by the National Archives and Records Administration, the federal agency that oversees presidential libraries, to offset the costs of maintaining them.
Obama set fundraising records in his two campaigns for the White House, garnering nearly $750 million in 2008 and $722 million in 2012. According to experts, his ability to raise that kind of money for his library will depend on how willing he is to get out there and ask for it.
Unlike previous presidents, Obama has said he and the first lady will not personally raise funds for his library until he leaves office in early 2017, a decision that library experts said places additional pressure on the foundation — and the host institution — to raise money.
"For a lot of (the presidents), it's a necessity. At this point, they can't expect someone to raise it for them," said presidential library historian Benjamin Hufbauer, author of Presidential Temples: How Memorials and Libraries Shape Public Memory. "They might not like it, but they grit their teeth and do it."
SMU officials said they never promised a specific dollar amount, but after they were awarded the site, SMU President Gerald Turner joined the foundation's fundraising coordinating committee, and the university and the foundation collaborated on reaching out to donors.
As a result, Bush raised an unprecedented $500 million before his library opened in 2013, double the $250 million it cost to build it. Clinton had raised only a portion of the cost of his $165 million library by the time it opened in 2004 in Little Rock, Ark.
"We knew that SMU has a strong tradition of support from our constituents and a strong record of fundraising campaigns, and we clearly felt that was an asset," said Brad Cheves, who coordinated SMU's bid. "We were already in a billion-dollar campaign separate from the Bush center. We said we felt like this would create energy around our supporters who would want to participate in the library effort."
Meanwhile, Baylor conducted an unrelenting six-year campaign for the Bush library. In addition to the $114 million fundraising pledge, the Waco university, 20 miles from the Bush family ranch in Crawford, purchased a 150-acre site along the Brazos River to offer for the library. Baylor envisioned a complex that would have included a little league stadium designed for a president who loves baseball, plus a marina, an amphitheater and a lagoon for fishing.
Baylor also hired a fundraising consultant who encouraged the university to reach out to alumni before the finalists were named. It even landed commitments from George and Laura Bush's friends in the Waco area.
"We left no stone unturned," said Tommye Lou Davis, the administrator who headed Baylor's library bid. "Our consultants felt like — and rightfully so — that we needed to prove we had lots of support, not just for building but for maintaining the continuous operation of the library. The fundraising component would never really go away, and we felt strongly that we needed to show we could do it."
In the end, it came down to Baylor and SMU. That expensive chunk of land on the Brazos River? It's now the home of Baylor's new football stadium.
(c)2015 Chicago Tribune, Distributed by Tribune Content Agency, LLC
Land to the north of the South Shore Cultural Center, a landmarked building at 70th Street at the lakefront, is one of the University of Chicago's three proposed locations for the Obama presidential library. (Michael Tercha/Chicago Tribune/TNS)