Furious And Fearful, Trump Insists Mueller 'Should Not Testify'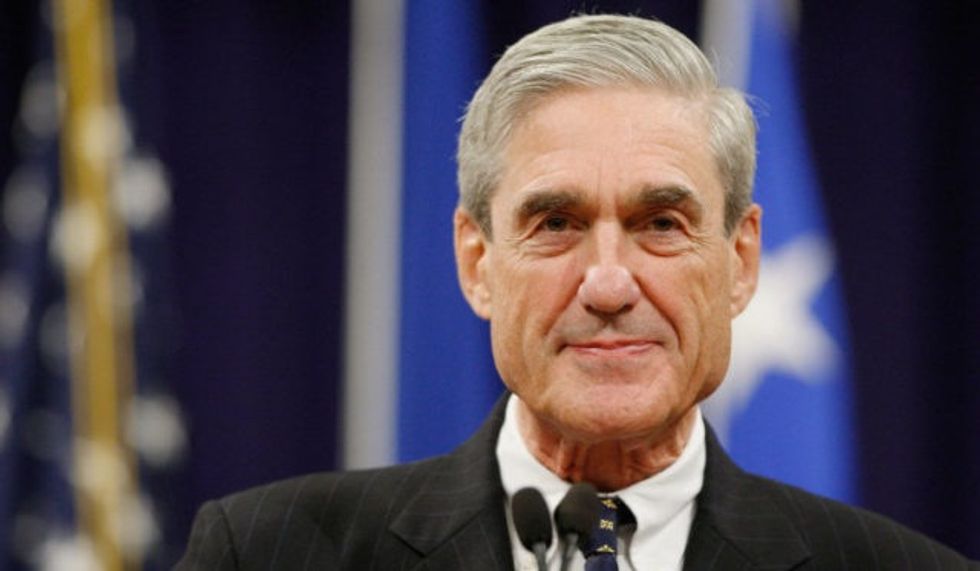 As the House Judiciary Committee seeks a date for Robert Mueller to testify about his investigation and Donald Trump's attempts to obstruct it, the president issued an angry tweet on Sunday afternoon opposing any public testimony by the special counsel.
….to testify. Are they looking for a redo because they hated seeing the strong NO COLLUSION conclusion? There was no crime, except on the other side (incredibly not covered in the Report), and NO OBSTRUCTION. Bob Mueller should not testify. No redos for the Dems!

— Donald J. Trump (@realDonaldTrump) May 5, 2019
Trump's objection not only contradicted his claim that the Mueller Report "exonerates" him — why prevent its author from testifying if his investigation found "No collusion and no obstruction" — but reverses his own previous statement that he would not object to public testimony by the special counsel.
"That's up to our attorney general, who I think has done a fantastic job," he told reporters on Friday.
As recently as last Wednesday, Attorney General William Barr told the Senate Judiciary Committee that he would not oppose Mueller appearing before Congress. Trump's demand that Mueller "should not testify" also conflicts directly with the position adopted by Rep Doug Collins (R-GA), the ranking Republican on the Judiciary Committee. On April 8, Collins sent a letter to Rep. Jerry Nadler (D-NY), urging the Judiciary Committee chairman to "invite Special Counsel Robert S. Mueller, III to testify before our Committee without delay." He continued:
If you seek both transparency and for the American public to learn the full contours of the Special Counsel's investigation, public testimony from Special Counsel Mueller himself is undoubtedly the best way to accomplish this goal."
Not surprisingly, Collins tried to have it both ways. Appearing on CBS Face the Nation, he noted that the committee had invited Mueller to testify, but then tweeted that good economic numbers mean it is now "time to move on."
Congressional Democrats will not be so easily turned aside, however. Rep. David Cicilline (D-RI) said on Sunday that a representative of Mueller has agreed that the special counsel will testify but no date has been set.
In his own bluntly worded tweet, Senate Minority Chuck Schumer (D-NY) responded to Trump by saying what most in his party and many other Americans are thinking.
First @realDonaldTrump repeatedly tried to fire Mueller

Then he refused to be interviewed by Mueller

Now he's trying to silence Mueller

For a man who constantly proclaims his innocence, @realDonaldTrump is acting awfully guilty

Mueller must testify publicly before Congress https://t.co/TqzSygUF8M

— Chuck Schumer (@SenSchumer) May 5, 2019