Gab Subscribers React To Mastriano Controversy With Calls For Violence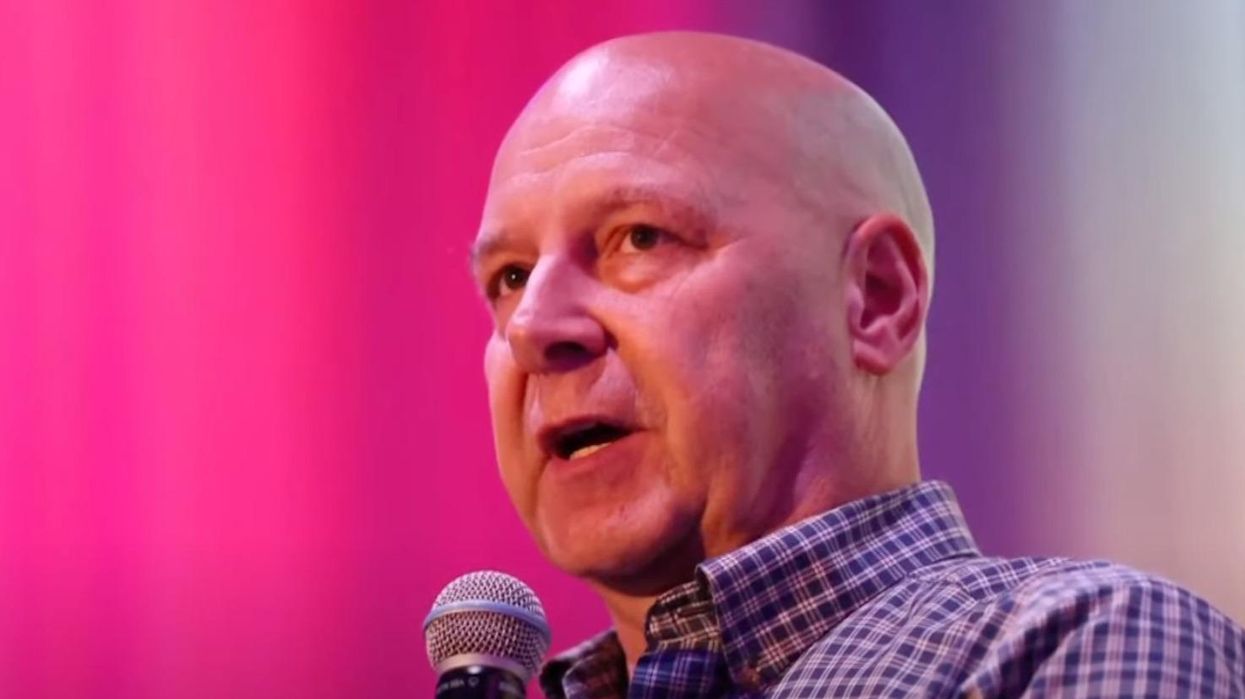 Youtube Screenshot
Following criticism of Pennsylvania GOP gubernatorial nominee Doug Mastriano paying Gab for campaign help, users of the far-right platform are responding by posting anti-Semitic death threats and calls for violence against Jewish people. Those posts included such hate speech as "exterminate all jews," "WHERE IS ADOLPH WHEN HE IS NEEDED," and, "Dear Lord, SMITE JOSH SHAPIRO, that weasel, lying Jew."
Gab caters to far-right extremists, including people who have been banned from other social media platforms. Many of its users are antisemites and neo-Nazis who use the site to express their hatred toward Jewish people. Gab CEO Andrew Torba is a virulent antisemite who this year reposted praise of Gab as a place to get "differing opinions" on the Holocaust.
Gab's extremist history is well-known, especially to people in Pennsylvania. In 2018, a Gab user posted anti-Semitic and violent remarks on the site before he allegedly killed 11 people in Pittsburgh's Tree of Life synagogue.
Still, Mastriano said in a campaign filing that he paid $5,000 to Gab for "consulting" services on April 28. Shortly afterward, he did a video interview with Torba in which he praised the Gab founder for "giving us a platform for free speech" and said, "Thank God for what you've done." Mastriano also made clear he followed Torba, telling him at one point that he "liked that one meme" the Gab CEO shared.
On July 8, Media Matters unearthed Mastriano's campaign expenditure. Shortly afterward, HuffPost's Christopher Mathias reported that the payment seemed to be for new followers, as "every new account currently being created on Gab automatically follows Mastriano." (Torba denied this.)
Pittsburgh's WESA reported on July 13 that a Gab post by Mastriano "on July 9 — a criticism of Democratic economic policies — received 157 comments. At least two dozen of those responses — the most common response by far — were antisemitic insults about state Attorney General Josh Shapiro, the Democratic candidate in the race for governor. Shapiro is Jewish."
Torba responded to media reports by spewing anti-Semitism, stating that "we don't want people who are Jewish" in his movement and saying that "we're not bending the knee to the 2% anymore" and Christians are "done being controlled and being told what we're allowed to do in our own country by a 2% minority." He also complained about supposed Jewish influence in the country, stating: "Look at the fruits of what happens when we allow pagans, Jews, non-believers, atheists to run our country."
Democrats, Republicans, and Jewish groups have criticized Mastriano for his ties to Torba and paying the site for campaign help.
Mastriano, who is a QAnon supporter and January 6 insurrectionist, initially doubled down on his use of the site. He continued to post on Gab; he retweeted someone who said that Mastriano was doing "100 % legit & creative campaigning" by using Gab; and he liked a comment which accused Shapiro of "'shoving' his religion by playing the antisemitic card."
On July 28, Mastriano finally issued a disingenuous statement in which he claimed that "Andrew Torba doesn't speak for me or my campaign. I reject anti-Semitism in any form." He then went on to attack Shapiro for actually being the extremist in the race.
July 28, 2022
His statement was notable for what it didn't say: Doug Mastriano never actually condemned virulent anti-Semite Andrew Torba or Gab. Torba also issued a statement claiming he doesn't work for the campaign and isn't a consultant. (Mastriano's campaign filing said his payment was for "consulting" to Gab.) Mastriano's Gab account is no longer active.
In recent days, Gab users have defended the site and Torba by issuing numerous violent threats against Jewish people, according to a Media Matters survey of recent posts about Mastriano. Many of the threats are by users who are responding to Torba.
Gab users have written: "WHERE IS ADOLPH WHEN HE IS NEEDED"; "Dear Lord, SMITE JOSH SHAPIRO, that weasel, lying Jew"; "I would like to see their masonic temple in DC burnt to the ground.....for starters"; "they are a disease. Like cancer, need to be cut out and removed"; and "exterminate all jews."
Gab has claimed it does not allow users to "unlawfully threaten" or "incite imminent lawless action." The Gab posts in this article are still online. (All of the Gab users documented in this post have posted hundreds of times.)
In a recent report on Gab, the Stanford Internet Observatory wrote: "The constant vilification and dehumanization of Jews and other minorities on Gab makes further real-world attacks against these groups increasingly likely, even without centralized efforts to organize attacks or specific instructions to do so."
Here is just a small sampling of the violent threats that have been posted to Gab, in this case by users responding to news about Mastriano's relationship with Gab. (In many instances, users were responding to Torba, whose screenname is "a.")
Reprinted with permission from Media Matters.