Gabrielle Giffords And Mark Kelly Take On The Gun Lobby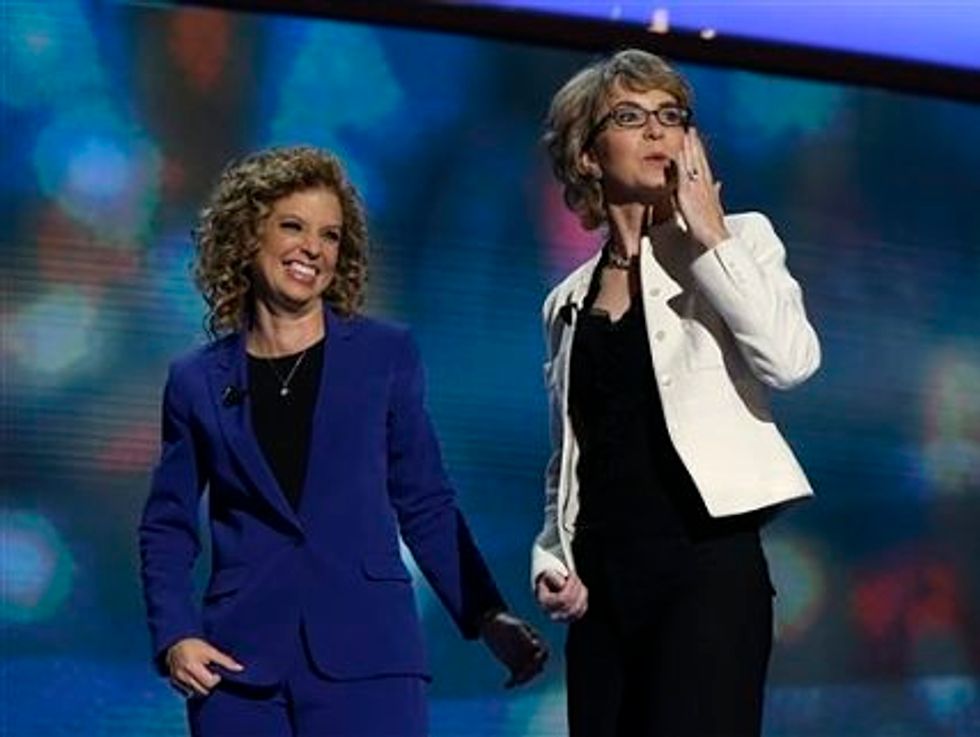 Former congresswoman Gabrielle Giffords and her husband Mark Kelly marked the two-year anniversary of the shooting that nearly took her life by launching Americans for Responsible Solutions to take on the gun lobby in pursuit of new laws to reduce gun violence.
"Special interests purporting to represent gun owners but really advancing the interests of an ideological fringe have used big money and influence to cow Congress into submission," Giffords and Kelly wrote in an op-ed that appeared in Tuesday's USA Today.
Giffords was critically injured in a mass shooting that took six lives, including a federal judge and a 9-year-old girl. The assailant, Jared Loughner, pled guilty to the crime in 2012 and is serving seven consecutive life sentences.
Since the mass shooting at Sandy Hook school in Newtown, CT, the gun debate has been largely shaped by the NRA's Wayne LaPierre, with CNN's Piers Morgan playing the foil for gun lovers who petitioned the White House to have the TV host, a British citizen, deported.
Many expected the parents of Newtown to eventually play a role in calling for new gun safety laws, as social media efforts like The Million Kid March began online.
But few could be a better spokesperson against gun violence than a beloved public servant who can write these words: "I was shot in the head while meeting with constituents two years ago today."
As 2013 began, Giffords and Kelly visited Newtown and met with New York City mayor Michael Bloomberg, who has been demanding  a plan to fight gun violence through the group he helped form — Mayors Against Illegal Guns.
After the Newtown massacre, President Obama put Vice President Biden in charge of coming up with a series of solutions to prevent further mass shootings and reduce the 30,000 gun deaths in America each year, a number that will soon surpass auto accidents as a cause of death. Biden will be meeting the NRA and other gun rights groups later this week.
Giffords' and Kelly's strategy is to separate the extremely powerful and lucrative gun lobby from gun owners to promote new laws that protect responsible citizens from the illegal use of weapons.
"As a Western woman and a Persian Gulf War combat veteran who have exercised our Second Amendment rights, we don't want to take away your guns any more than we want to give up the two guns we have locked in a safe at home," they wrote. "What we do want is what the majority of NRA members and other Americans want: responsible changes in our laws to require responsible gun ownership and reduce gun violence."
The former congresswoman and her husband did not call for any specific laws, such as a ban on assault weapons and high-volume magazines, as some Democrats in Congress have suggested. Their message is instead a wake-up call to those who oppose gun violence "to balance the influence of the gun lobby."
"We have experienced too much death and hurt to remain idle."
 Photo credit: AP Photo/Charles Dharapak