Gaza Cease-Fire Holds; Israeli Officials Head To Cairo For Truce Talks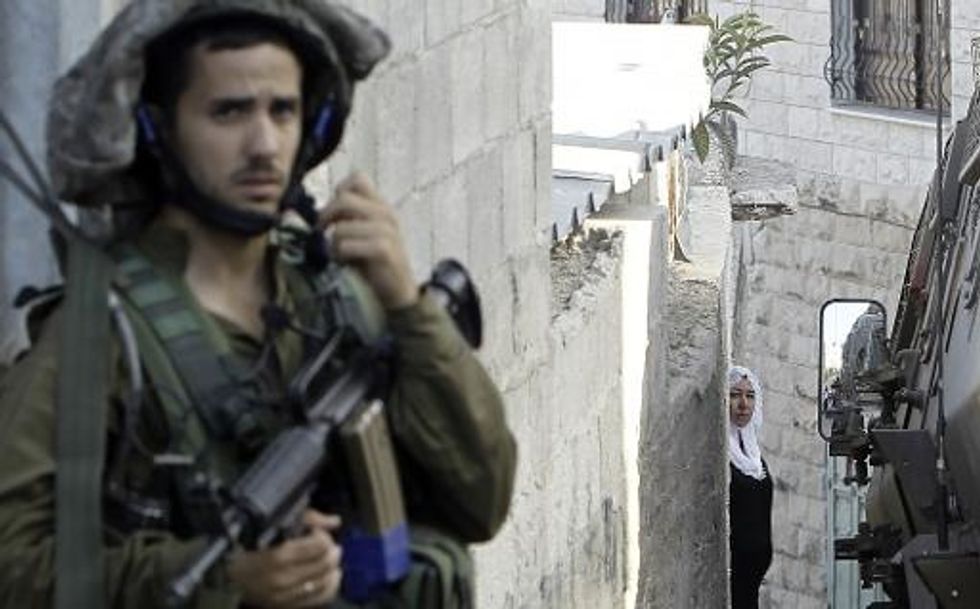 By Batsheva Sobelman, Los Angeles Times
As a three-day cease-fire appeared to hold on the ground in Gaza on Monday, Israeli negotiators returned to Cairo for talks with Egyptian officials and indirect discussions with Palestinian militants over a permanent truce and long-term arrangements.
Banks and shops reopened in Gaza, allowing people to resume a cautious routine. Many used the promise of a safe morning to return to the neighborhoods they had fled weeks ago, checking on the state of their homes and property, while medical teams sifted through rubble of destroyed buildings in search of bodies.
In Israel's south, residents welcomed the calm, but remained relatively close to bomb shelters.
Both sides remained wary, having seen previous cease-fires collapse into violence.
The Egyptian-brokered talks appear to be focused on Hamas' demands to lift the Israeli blockade of the Palestinian territory to open the coastal enclave's border crossings with Egypt and Israel.
Israel demands an end to attacks from Gaza and a multilateral mechanism to ensure militants do not exploit border crossings and the movement of goods. Israel reportedly won't object to the easing of some restrictions but its officials are calling for a commitment to Gaza's rehabilitation in return for demilitarizing the strip.
Comments on both sides suggested that a negotiated arrangement is the preferable way to achieving their objectives, but not the only one.
Israel's military operation to end rocket fire from Gaza "will continue until its goal is met — the restoration of a quiet for a long period," Prime Minister Benjamin Netanyahu said Sunday.
A lasting truce must lead to the lifting of Israel's blockade, Hamas leader Khaled Meshaal told reporters, saying the current truce was "only one of the tactics" to ensure successful negotiations or facilitate delivery of humanitarian aid.
After securing agreement by both sides to hold their fire for 72 hours, Egypt is now tasked with mediating between Hamas' demands and Israel's security concerns, with its own interests playing a key role.
Israeli Public Security Minister Yitzhak Aharonowitz said Monday he was not optimistic about reaching sustainable agreements in that time. The gap between the sides was so wide "it will take a magician to bring a long-term settlement," he said in a web broadcast.
Early reports from Cairo suggested that Hamas would prioritize a number of demands, including salaries for civilian employees of Hamas-run Gaza and the opening of the Rafah border crossing by Egypt, both of which would also involve the Palestinian Authority.
Another demand for an immediate agreement to build a seaport was unlikely to be met. "Terrorists don't get seaports or other rewards," said Israeli Justice Minister Tzipi Livni.
"Israel does not pay for calm," she said.
In a media interview Monday, Livni said demilitarization of Gaza was a long-term objective. The immediate goal was stopping the rocket fire and arranging for close supervision of materials and aid transferred to Gaza to ensure that they benefit civilians, not militants.
Though Israel's most urgent goal is reaching an arrangement to end the rocket attacks, Livni, who is Israel's chief peace negotiator, said she also hopes for a future agreement that could ultimately bring the Gaza Strip back to the control of the Palestinian Authority and away from Hamas, which is considered a terror group by Israel and the United States.
"It would be a missed opportunity if this discussion focuses strictly on achieving calm," she said.
AFP Photo/Jaafar Ashtiyeh
Interested in world news? Sign up for our daily email newsletter!