Gaza Cease-Fire Holds, But Sharp Rhetoric Suggests Truce May Be Fragile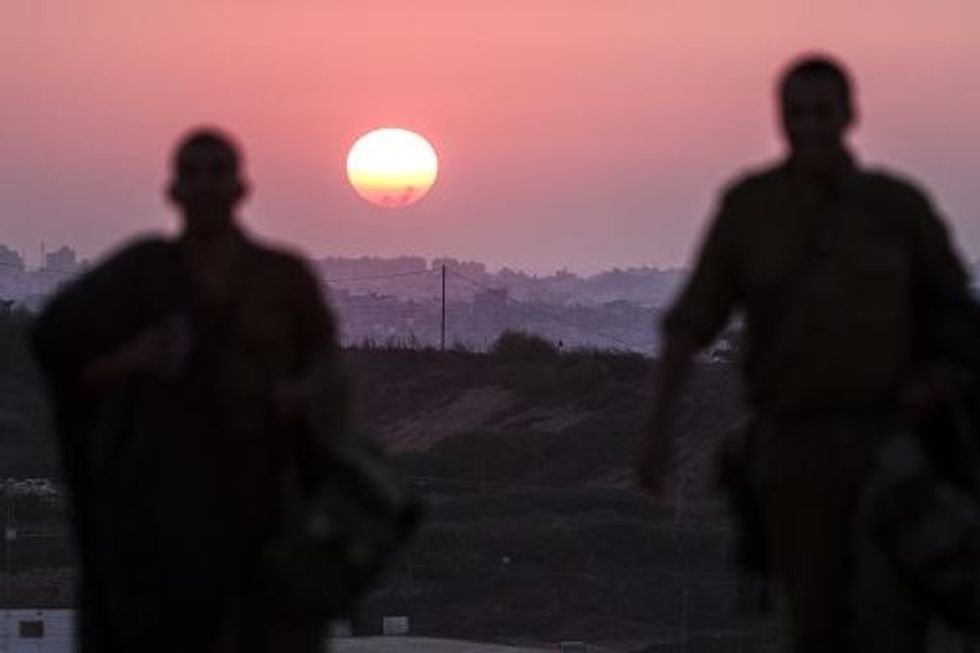 By Laura King and Batsheva Sobelman, Los Angeles Times
JERUSALEM — Israeli forces and Palestinian militants in the Gaza Strip held their fire on Thursday, the final day of a three-day truce, but sharp rhetoric from both sides suggested that the lull was a fragile one.
An emboldened Hamas held a rally in Gaza for the first time since the conflict broke out a month ago, calling for its political demands to be met at talks in Cairo.
"Our fingers are on the trigger and our rockets are trained at Tel Aviv," Hamas official Mushir al-Masri told the crowd of several thousand at the rally, according to The Associated Press.
Even as negotiators in Cairo worked to forge a longer break in hostilities and lay groundwork for a durable accord, civilians on both sides worried that the battle could reignite.
"It has happened so often — the fighting stops, and then starts again," said Palestinian schoolteacher Mahmoud Modares, who took his son to the seaside in Gaza City for a romp in the surf. He said the family planned to stay indoors on Friday, even if a truce extension were announced.
On the Israeli side, some people were returning to their homes in the south of the country, but those living closest to Gaza remained wary. Military reservists, thousands of whom were uprooted from daily lives at the onset of the ground offensive, were to return home by the weekend.
Israel issued unambiguous warnings against any resumption of rocket fire from Gaza. More than 3,300 projectiles were fired by Hamas and allied militants during four weeks of fighting, most of them either intercepted by Israel's antimissile defense system, Iron Dome, or falling in open areas.
"They shouldn't test us," Israeli Cabinet minister Yair Lapid told a news conference Thursday. The Israeli military was "prepared and ready," he said, and "any rocket fire will be answered with heavy fire."
A day earlier, Hamas representatives at the Cairo talks had quashed reports that the truce was to be extended.
In Gaza, where the fighting left about 1,900 people dead, this week's break in bombardment — the longest lull yet since Israel's aerial offensive began July 8 — the calm afforded an opportunity to recover more bodies that had been buried under tons of rubble. It was an often grisly task.
At the morgue at Gaza City's Shifa Hospital — overflowing at the height of the fighting — nearly all remains had been taken for burial, but some were still arriving, including the mangled corpse of a man found in the wreckage of a high-rise that had been bombarded two weeks earlier.
Human rights groups say most of the dead in Gaza are civilians, including more than 400 children. Israel maintains that up to 900 of the dead were fighters for Hamas and affiliated groups, and has repeatedly asserted that Hamas deliberately put civilians in harm's way.
Sobelman is a Los Angeles Times special correspondent.
AFP Photo / Jack Guez
Interested in world news? Sign up for our daily email newsletter!