Gaza: United States Condemns 'Barbaric' Hamas Ceasefire Breach
@AFP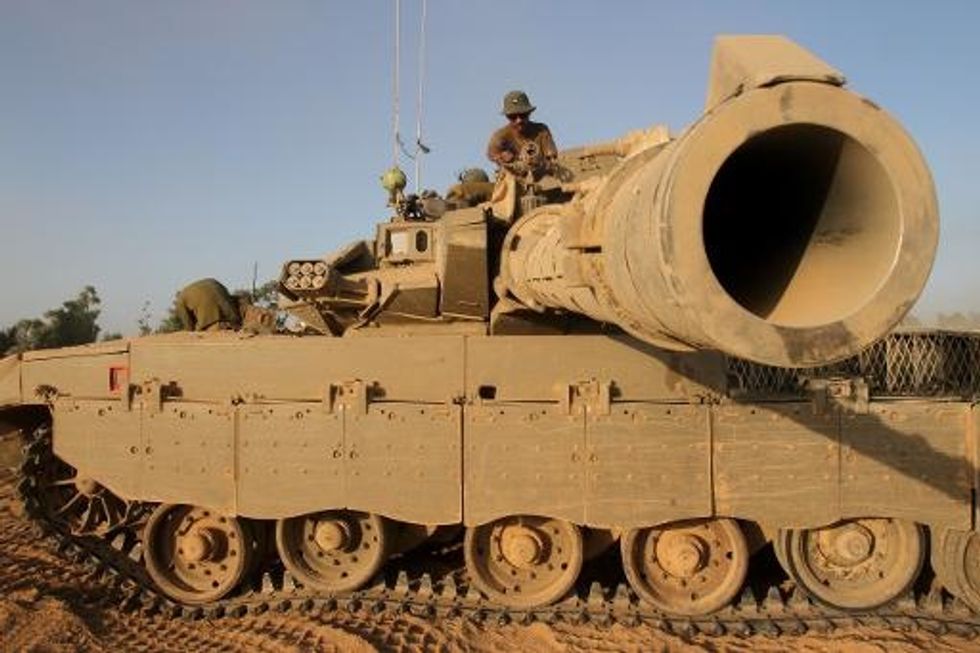 Washington (AFP) — The United States blamed Hamas for the breakdown of a ceasefire with Israeli forces Friday, accusing the Palestinian militant group of launching a "barbaric" attack to capture an Israeli soldier.
"This is an outrageous action and we look to the rest of the world to join us in condemning it," White House Deputy National Security Adviser Tony Blinken told MSNBC television.
The White House reacted after Israel ended a three-day truce only hours after it began, accused Hamas of ambushing its troops, and expressed fears that a soldier had been captured.
Hamas for its part accused Israel of breaching the ceasefire after intensive shelling killed dozens of people in southern Gaza, but Washington sided with its ally's version of events.
"The Israelis of course are reporting this morning that that ceasefire was broken," White House spokesman Josh Earnest told CNN.
"Apparently, Hamas individuals used the cover of a humanitarian ceasefire to attack Israeli soldiers and even to take one hostage. That would be a rather barbaric violation of the ceasefire."
Earlier, Gaza had enjoyed a brief respite after U.S. Secretary of State John Kerry announced a "humanitarian truce," the longest of several agreed since the conflict broke out on July 8.
Starting from 0500 GMT, it was supposed to mark a halt in the fighting that has killed nearly 1,500 on the Palestinian side, mostly civilians, and 63 Israeli soldiers and three civilians on the other.
Earnest said Kerry had called Israeli Prime Minister Benjamin Netanyahu from India to discuss steps toward restoring calm, and would consult "regional partners" and the United Nations.
"But again," the White House spokesman said. "This is a blatant, barbaric violation of a ceasefire agreement.
"For someone to use a humanitarian ceasefire agreement that is clearly in the humanitarian interests of innocent civilians on both sides in order to carry out an attack is a terrible thing.
"It is worthy of the strongest condemnation from the United States, and it certainly deserves the strong condemnation of the international community," he said.
– 'Incredibly fragile' –
Blinken defended the U.S. diplomacy leading up to the failed truce, denying that confusion between an Egyptian-led initiative and one from Turkey and Qatar had undermined peace efforts.
"The reason for going through Turkey, going through Qatar, is they have a relationship with Hamas. They need to use their influence with Hamas," he told MSNBC.
"The Egyptians had an initiative. The Israelis signed up to it repeatedly and that was a good basis for trying to move forward.
"But Secretary Kerry said last night in announcing this humanitarian pause that it was incredibly fragile and unfortunately we've seen the demonstration that that's true."
Both U.S. officials defended Israel against the charge that its assault on Gaza had been needlessly reckless with civilian lives, while still expressing concern over the death toll.
"Hamas intentionally targets civilians. The Israelis do everything they can to avoid targeting civilians," Blinken said, accusing Hamas of using Palestinians as "in effect human shields."
"Israel holds itself to a very high standard, but what we've seen is that it's incredibly difficult to meet its very own high standard."
AFP Photo/Gil Cohen Magen
Interested in world news? Sign up for our daily email newsletter!