GE Posts 9 Percent Profit Drop For Third Quarter
@AFP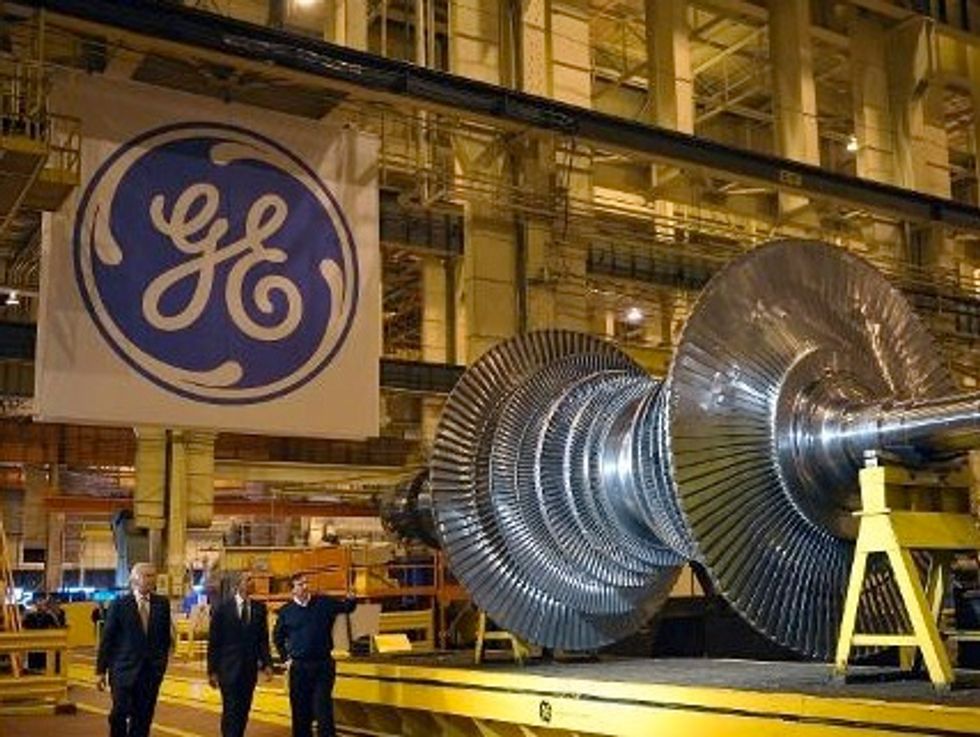 New York City (AFP) – General Electric on Friday reported a 9 percent drop in third-quarter earnings as revenues slipped, driven by a downsizing of its financing arm, GE Capital, and unfavorable foreign exchange rates.
Net earnings at the U.S. industrial giant totaled $3.2 billion for the July-September period, down 9 percent from the year-ago figure of $3.5 billion.
Net earnings on an operating basis came in at 36 cents per share, beating analyst expectations of 35 cents.
Net earnings on a per share basis fell 6 percent to 31 cents.
Revenue fell 1.5 percent from a year ago, to $35.7 billion, below estimates. It was the third consecutive quarter of lower revenue for the conglomerate based in Fairfield, Connecticut.
"Our third-quarter results were very strong in an improving global business environment," GE chairman and chief executive Jeff Immelt said in a statement.
Immelt noted 19 percent growth in orders around the world. The orders backlog hit a record $229 billion.
"Industrial margins grew 120 basis points in the quarter, and we are on track for planned margin expansion of 70 basis points for the year," he said.
Shares in Dow member GE were up 2.9 percent at $25.40 in pre-market trading on the New York Stock Exchange.
AFP Photo/Mandel Ngan