General Motors' Profit Skids On Recall Costs
@AFP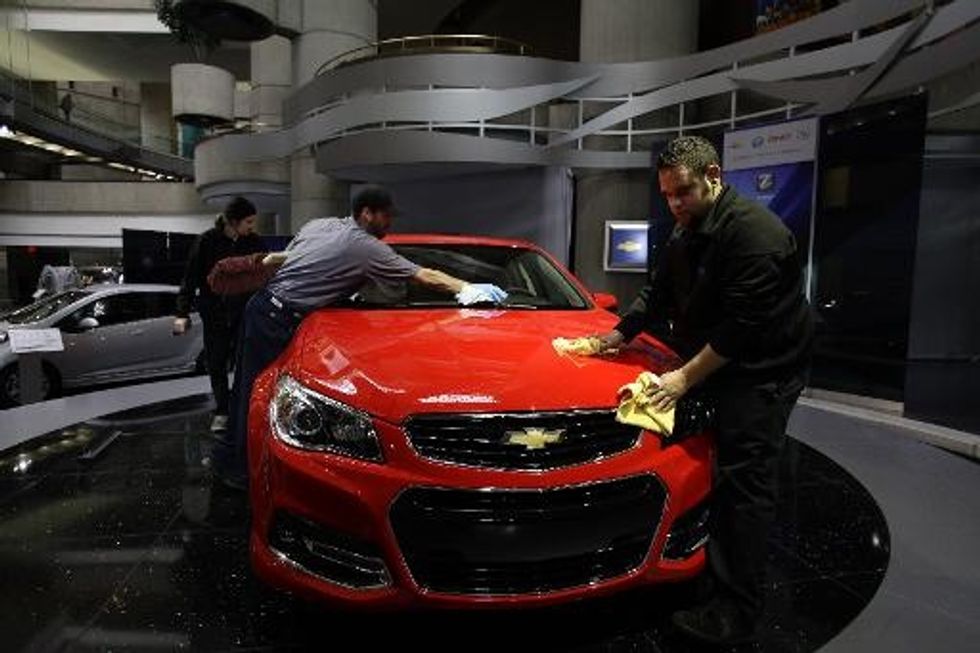 New York (AFP) — General Motors on Thursday posted a sharp drop in second-quarter profit as the automaker took heavy charges for safety recalls and a compensation fund for victims of faulty ignition switches.
GM net profit dived 85 percent to $190 million, missing analyst expectations. A year ago the company posted a $1.26 billion profit.
Adjusted earnings per share of 58 cents came in a penny below estimates.
The largest U.S. automaker took a pre-tax net loss from special items of $1.3 billion, and a $1.2 billion charge mainly for recall-related repairs of vehicles.
It took a special charge of $400 million for the ignition-switch compensation program.
"There is no cap on this program, but this charge is the company's best estimate of the amounts that may be paid to claimants," GM said in a statement.
The company estimated the cost of the program could increase by $200 million.
GM said it recalled about 22 million vehicles in the second quarter, bringing the first half total to roughly 29 million.
The Detroit-based company said it was estimating future recall costs in North America and, as a result, it was taking a $900 million charge in the second quarter for possible recalls for up to the next 10 years on 30 million GM vehicles currently on the road.
GM shares dived 1.9 percent to $36.70 in pre-market trade.
GM has been under scrutiny since publicly acknowledging 13 deaths in 54 accidents linked to the ignition-switch defect in several models no longer being manufactured. The company has recalled 2.6 million cars since February for the faulty switch.
The company is under federal and congressional investigations, and multiple lawsuits, for its delayed recall of the cars.
But the recalls have not appeared to dent demand from customers and, some analyst say, in fact may be spurring sales as owners bring in their cars to dealerships for repairs and see the new models.
Net revenue in the April-June quarter rose to $39.6 billion from $39.1 billion a year ago, missing analysts' estimate of $40.5 billion.
In the first six months of the year, revenue rose to $77 billion from $76 billion in the same period a year ago.
"Our underlying business performance in the first half of the year was strong as we grew our revenue on improved pricing and solid new vehicle launches," said GM chief executive Mary Barra in the statement.
GM continued to grow market share this year in North America, claiming 17.2 percent in the second quarter compared with 16.7 percent a year ago.
Market share, however, fell year-over-year in all other regions. In China, the world's largest auto market, GM's share dropped to 13.6 percent from 14.4 percent a year ago.
Adjusted earnings fell in all regions except for the international segment, which includes China.
The company said it had "substantially completed" its efforts to address outstanding recall issues, including undertaking organizational reforms. Future recall expense was expected to "normalize" at levels "not materially" higher than pre-2014 levels.
AFP Photo / Joshua Lott
Interested in national news? Sign up for our daily email newsletter!