George H. W. Bush, 41st President, Dies At 94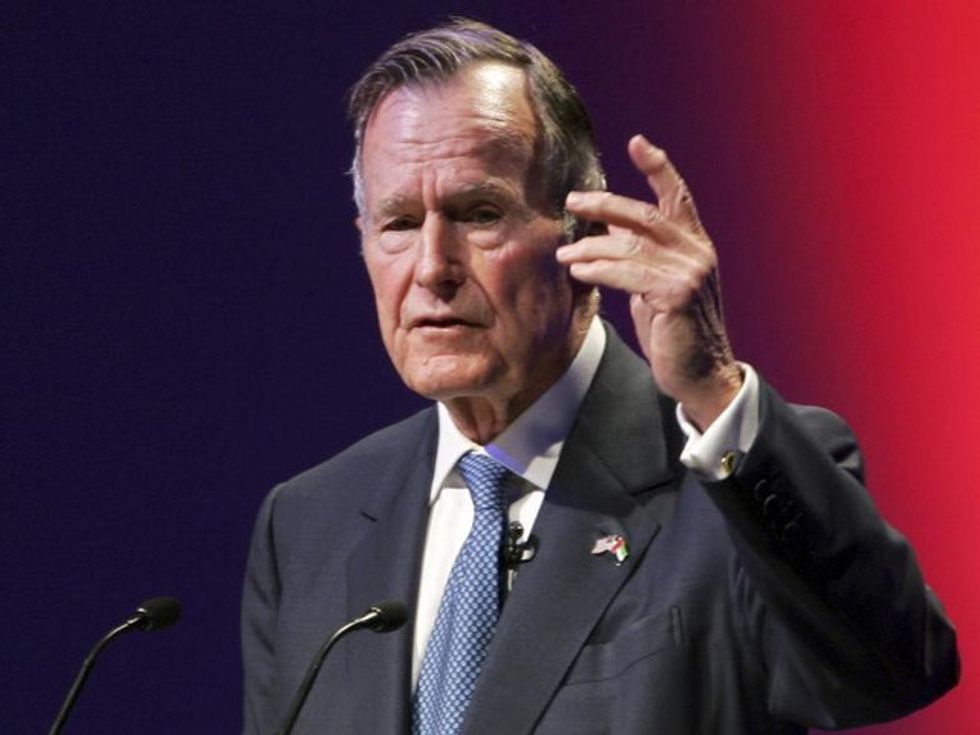 George Herbert Walker Bush, who served as the 41st president of the United States and whose son and namesake became the 43rd president, passed away on November 30. His passing was announced in a tweet by a spokesman and no cause was immediately available, although he was known to have suffered in recent years from Parkinson's disease.
A decorated World War II aviator who later served in Congress, as CIA director, the first U.S. ambassador to the People's Republican of China, and as Ronald Reagan's vice president for two terms, the elder Bush was president during the final stages of the Cold War. Known for his focus on foreign policy as president, Bush had one landmark achievement in domestic policy, the Americans with Disabilities Act.
In his post-presidential life, Bush became known for his philanthropic fund-raising on behalf of disaster victims, both in the United States and abroad — much of which he did with the man who defeated his bid for a second presidential term in 1992, former President Bill Clinton.