George P. Bush Raises $1.3 Million To Run For Unnamed Office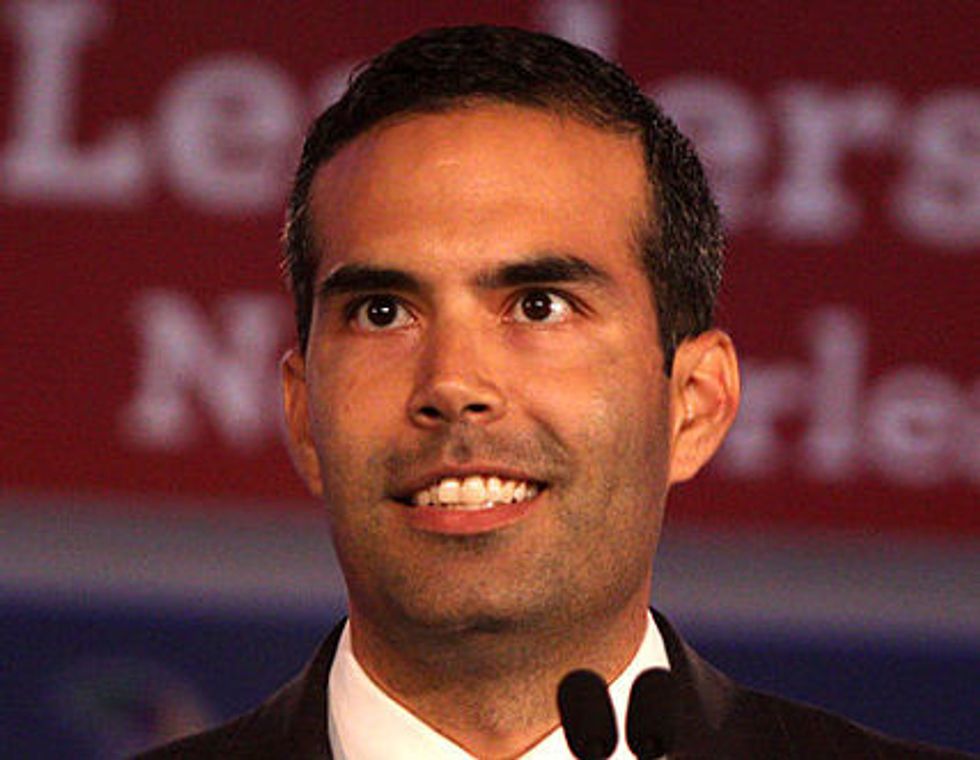 On Election Day 2012, about half of voters still blamed George W. Bush for the lingering weakness in the economy. As a political brand, the Bush name may not have gotten you a great speaking slot at the 2012 Republican National Convention, but there's one thing it's certainly good for — raising money.
George P. Bush — son of Jeb, nephew of George W. and grandson of H.W. who once referred to P. as one of "the little brown ones" — has announced his intention to run for statewide office in Texas. Which office? He's not sure. And it doesn't really matter.
Since he filed his reporting declaration on November 7, Bush has raked in $1,350,489.
In addition to $50,000 from his dad and uncle, P. Bush collected large sums from some of the biggest donors in the Republican Party including Harold Simmons, a Dallas-based businessman reportedly worth more than $9 billion. Simmons, a longtime Rick Perry supporter who has benefited from his relationship with the current governor of Texas, donated at least $10 million to Karl Rove's Crossroads GPS in 2012. As you probably know, Rove's group spent hundreds of millions of dollars as nearly every candidate they supported lost.
P. Bush is leaning toward seeking the position of Texas Land Commissioner, a provincial role that would obviously be a stepping stone to higher state office. He said he will decide which office to seek when the legislature ends its session in summer.
But just the Bush name was good enough for the 449 donors from 29 states who stepped up to give the next generation of the Bush family a sizable boost as he moves into the family business.
George P. Bush is a private equity investor, a graduate of the University of Texas Law School and a lieutenant in the Naval Reserve. He served six months in Afghanistan using a secret identity.
P. Bush, who in a recent interview mentioned newly elected Tea Party senator Ted Cruz three times, has been active in state politics and criticized the stimulus — calling for fiscal conservatism, though he is related by blood to the man who spent the surplus and left this country with a trillion-dollar deficit.
 Photo credit: Gage Skidmore