George Soros Endorses Bill de Blasio For New York City Mayor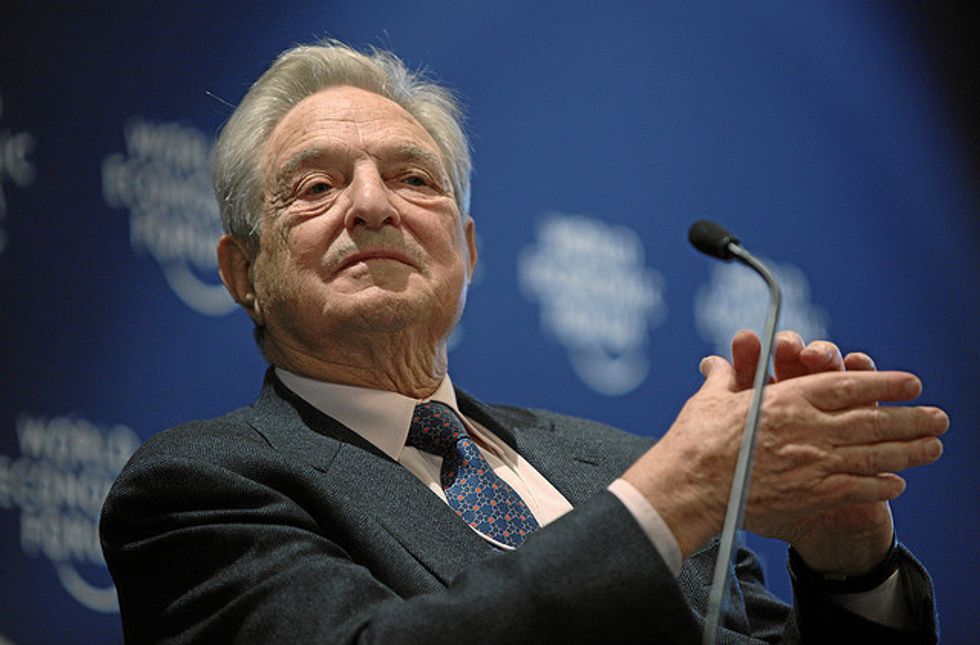 Billionaire hedge fund manager and liberal donor George Soros announced on Tuesday that he is endorsing Public Advocate Bill de Blasio in New York City's 2013 mayoral race, reports The New York Times.
De Blasio is a known critic of "unrestricted political spending" and an advocate for higher taxes on the wealthy, so it may come as a surprise that billionaire financier Soros has decided to endorse him.
The two do see eye to eye on many other issues, however.
Soros, who has described current mayor Michael Bloomberg's stop-and-frisk policing tactic as "demeaning," praised de Blasio's firm stance against the policy in his endorsement.
"Relations between the people and their police are the worst in memory. Bill de Blasio has cut through the rhetoric on stop-and-frisk," Soros wrote.
Soros, who has worked with Mayor Bloomberg on programs for minority youth in the past, also supports de Blasio's plans for expanded pre-kindergarten classes and after-school programs.
"He has the talent, vision and ability to lead New York City," Soros wrote of de Blasio.
With a big name like Soros attached to his campaign now, de Blasio might attract more left-leaning voters, although the endorsement could serve as a turnoff for some conservative Democrats.
The latest Quinnipiac poll of the race, released on July 29, finds de Blasio with 21 percent — in an effective tie for second place behind City Council Speaker Christine Quinn, who is leading with 27 percent. Former comptroller Bill Thompson is a close third at 20 percent.
If former congressman Anthony Weiner drops out of the race, de Blasio and Thompson would tie with 25 percent of the vote — still trailing behind Quinn, who would get 30 percent.
The primary is set for September 10. If no candidate receives 40 percent of the vote — a virtual certainty — a runoff between the top two candidates will take place on October 1.
Photo:World Economic Forum via Flickr.com