George W. Bush Writes Bio Of His U.S. President Dad
@AFP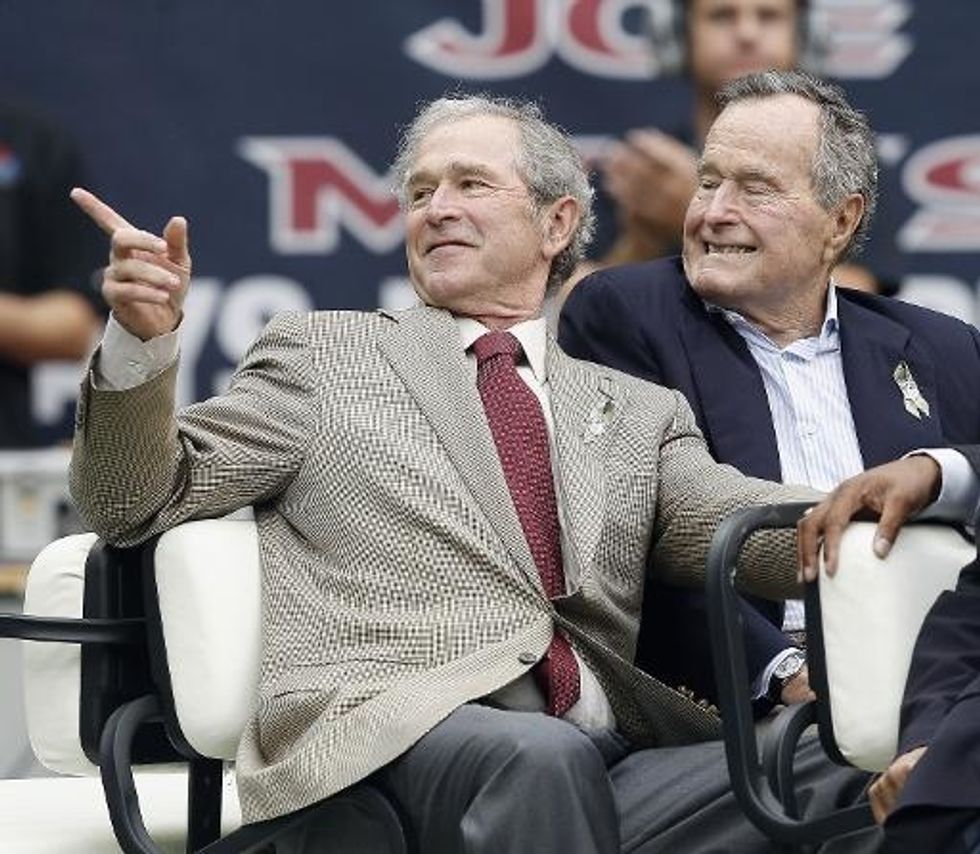 Washington (AFP) — Former U.S. president George W. Bush has written a "personal biography" of his presidential father, said Crown publishers Wednesday, which announced it will release the book in November.
Crown announced that the biography of ex-president George H. W. Bush will be released on November 11 — Veteran's Day holiday in the United States.
The elder Bush, the 41st U.S. president was a decorated World War II aviator.
"George H. W. Bush is a great servant, statesman, and father," George W. Bush said in a statement.
"I loved writing the story of his life, and I hope others enjoy reading it."
Crown said that an audiobook would be released as the same time as the print version.
The hardcover edition has an announced first printing of one million copies.
George W. Bush was the 43rd president of the United States, serving from January 2001 to January 2009. His father was the 41st U.S. president.
Crown said the release of the book is historic.
"Never before has a president told the story of his father, another president, through his own eyes and in his own words," a company statement said, calling the work "a unique and intimate biography."
The book covers the entire scope of the elder president Bush's life and career, including his service in the Pacific during World War II, his pioneering work in the Texas oil business, and his political rise in the U.S. Congress, time as director of the CIA and of course, his term in the White House.
AFP Photo/Bob Levey
Interested in U.S. politics? Sign up for our daily email newsletter!