George Will: To Preserve Nation's 'Honor', Vote Out GOP Congress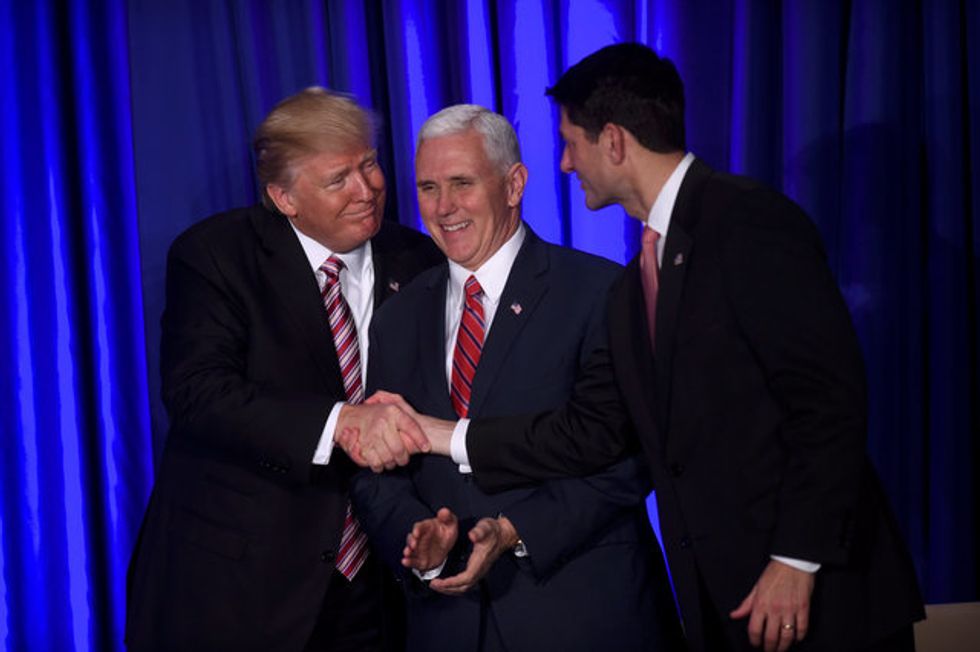 Reprinted with permission from AlterNet.
Conservative columnist George Will is hoping President Donald Trump's horrifying zero-tolerance policy on the border that led to the separation of thousands of kids from their parents will be the last straw for many people planning to vote Republican in the 2018 midterms.
In a striking op-ed for the Washington Post, Will made his point directly in the headline: "Vote against the GOP this November."
"The congressional Republican caucuses must be substantially reduced. So substantially that their remnants, reduced to minorities, will be stripped of the Constitution's Article I powers that they have been too invertebrate to use against the current wielder of Article II powers," he writes. "The Republican-controlled Congress, which waited for Trump to undo by unilateral decree the border folly they could have prevented by actually legislating, is an advertisement for the unimportance of Republican control."
Trump's malicious and incompetent border policies are just the beginning of Will's problems with the Republican Party.
He rails against the Republicans' refusal to curtail the president's abuse of his congressionally granted tariff powers. He is equally scathing toward Stephen Miller and Corey Lewandowski, two of the most corrosive figures in Trump's orbit.
"Meaningless noise is this administration's appropriate libretto because, just as a magnet attracts iron filings, Trump attracts, and is attracted to, louts," he writes.
He is almost equally disdainful of House Speaker Paul Ryan (R-WI): "Ryan traded his political soul for . . . a tax cut."
Essentially, his argument boils down to this. The president is out of control, and Congress currently provides no check on his powers. To those who oppose the legislative agenda Democratic majorities would pursue, Will points out that they would hold little power to accomplish much of anything without the presidency or supermajority control of the Senate.
"So, to vote against his party's cowering congressional caucuses is to affirm the nation's honor while quarantining him," he writes. "And to those who say, 'But the judges, the judges!' the answer is: Article III institutions are not more important than those of Articles I and II combined."
Cody Fenwick is a reporter and editor. Follow him on Twitter @codytfenwick.