Georgia Banker Who Faked His Own Death Pleads Guilty To Fraud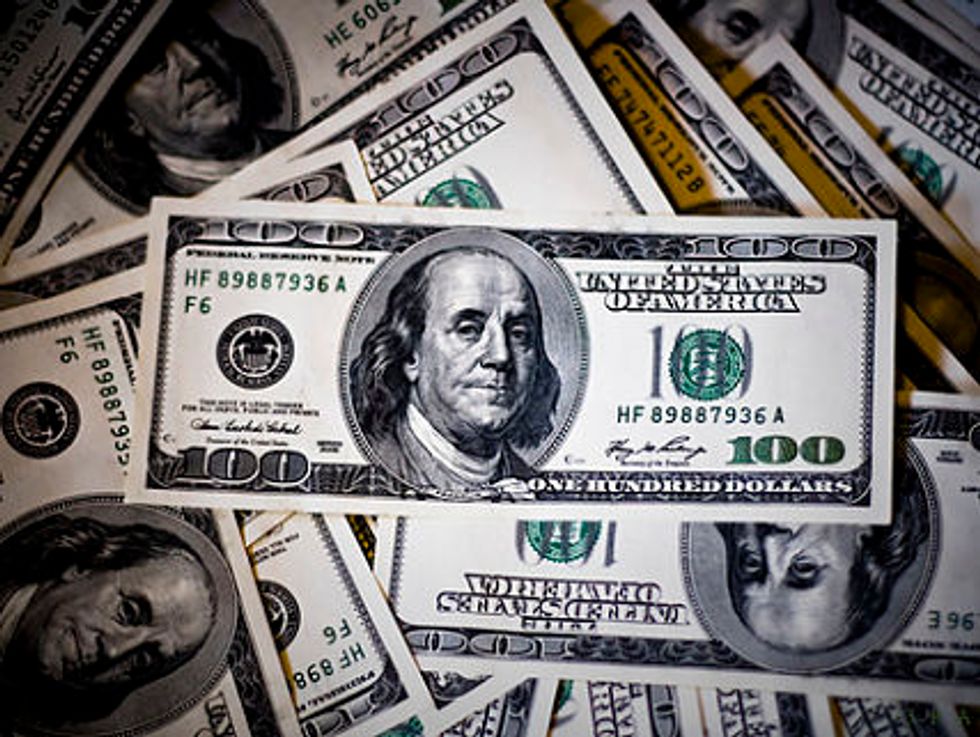 By J. Scott Trubey and Arielle Kass, The Atlanta Journal-Constitution
STATESBORO, Ga. — The once-fugitive banker stood with his hands clasped behind his back so tightly that his fingers turned red. He swayed slightly as he spoke. The courtroom was filled with reporters, but his family was nowhere to be seen.
The 18 months he spent on the lam — and the three years before it, when he effectively ran a Ponzi scheme that cost investors millions — were "the most inglorious period of my life," Aubrey Lee Price told a judge here Thursday as he pleaded guilty to three fraud charges.
Price staged his death and vanished in June 2012, sparking a mystery that drew international media attention. Prosecutors later accused him of embezzling more than $21 million from Montgomery Bank & Trust, a small South Georgia bank that he and a group of investors had taken over during the state's banking crisis, ostensibly to try and save. He was arrested after a traffic stop in Brunswick last New Year's Eve and has been in custody ever since.
In court Thursday, Price said he felt remorse for the "deeply humiliating" period.
"I genuinely and humbly accept responsibility for my unlawful behavior and criminal conduct. I betrayed and lost the confidence of my fellow man," Price said to Senior U.S. District Court Judge B. Avant Edenfield, his voice cracking at the end.
He spoke clearly but kept his eyes focused on the bench. At about 150 pounds, he was noticeably thinner than in photos. A former preacher, he no longer displayed the charisma or charm that seemed to explain why some investors trusted him with their life savings.
Price, 47, had short, thinning hair, stubble on his cheeks and deep wrinkles on his face. The beard and long, lank hair from his mug shot were gone.
Neither Price's wife, who had him declared dead six months after his disappearance, nor any of his four children were at the plea hearing.
His father, who also did not attend the hearing, said from his home in Florida that the saga has been "very tough" for Price's parents, as well as Price's wife and children. But the story that has been reported, Jim Price said, is "not as it appears."
"He did some of the crazy things he did because he was so worn out. But he was trying his best to help his clients. He never took any money for his own good," Jim Price said. "It got real messed up and he made some bad decisions."
Price's confession wasn't a comfort for Mary Jo Peters, an investor from St. Simons Island who said she lost a "huge amount" of money to Price's fraud and came to Statesboro with her father to watch him plead.
Peters said it was "typical Lee" (he was known by his middle name) to fall on his sword. But she wasn't impressed by his assertions.
"This is going to go on for the rest of our lives," Peters said of herself and the other investors. "My tax dollars are supporting him, but no one is supporting me."
Price faces up to 30 years in prison and must pay restitution of up to $51 million, according to a plea agreement. A sentencing date has not yet been set.
He pleaded guilty Thursday to one count each of securities fraud, wire fraud and bank fraud. Other charges were dropped, including 14 counts of bank fraud and a Florida indictment related to the unnecessary search for his body.
Investors — Price raised about $51 million from 115 people, according to the FBI — are unlikely to ever get all their money back. Peters, 65 and retired from Delta Air Lines, said she has been left "without a safety net for retirement" and has had to go back to work.
Hearing his guilty plea was "very emotional," Peters said.
Prosecutors said Price took control of Montgomery Bank & Trust's securities portfolio and diverted money from bank reserves, then lost it in speculative trading and other investments. He's also charged with defrauding clients in his own investment business.
He is helping a receiver, a court-appointed official charged with collecting as much as possible for Price's investors, try to recoup some of the money lost. But there are competing claims, including from life insurance companies that want refunds on policy payouts — now under court control — after Price was declared dead.
Montgomery Bank failed a month after Price vanished. He and a group of investors from his advisory business had pumped $10 million into the bank to save it in late 2010.
Price originally pleaded not guilty to the federal charges but this week sought a hearing for a plea change. Price's attorney, Joshua Lowther, said in court that he believed prosecutors had "enough information to sustain a conviction."
Federal authorities never thought Price had committed suicide. He had sent letters to family and friends describing his intent to jump from a ferry and was seen boarding one in Key West, Fla., shortly after he left home.
In a recent Atlanta magazine profile and elsewhere, Price was reported to have traveled to a "Latin American country" where he worked for drug dealers. He was connected to a marijuana grow operation in Citra, Fla., near Ocala. In court he admitted to trying marijuana, cocaine, methamphetamines, morphine, Xanax and Adderall while on the run.
But prosecutors believe Price spent some time in Orlando, in a condominium he bought for $25,000 under an assumed name. Prosecutors told Peters they believed Price had been planning his exit for a year before he left.
Peters said she was told that prosecutors believe Price got off the ferry, walked to a cab a few miles away and made his way to the Orlando condo.
Price had several IDs with multiple names when he was arrested.
He told the judge Thursday he'd had "severe depression" for several years, and was deeply humiliated.
"I knowingly hid and concealed my actions," he said. "I profoundly harmed my investors and family."
Wendy Cross, another investor, said she hopes Price is sent to prison for "every day" of the possible 30 years he could receive.
"I think he's remorseful because he got caught," she said. "It's not like he turned himself in."
Photo: "kaje_yomama" via Flickr