Georgia GOP Chair Warns Of Gay Marriage Fraud: 'It's All About A Free Ride'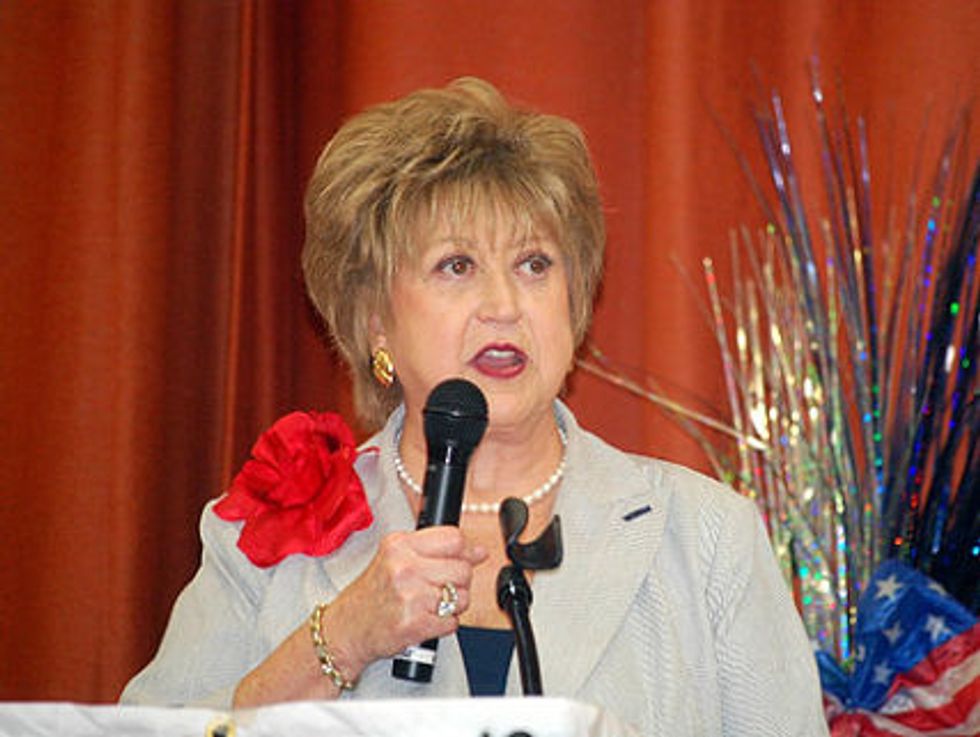 The Republican Party's outreach initiative continued to crash and burn over the weekend, as Georgia GOP chairwoman Sue Everhart offered up one of the silliest possible arguments against marriage equality.
The Marietta Daily Journal reported Saturday that Everhart opposes equal rights for gay couples due to the potential for fraud.
"You may be as straight as an arrow, and you may have a friend that is as straight as an arrow," Everhart told the Journal. "Say you had a great job with the government where you had this wonderful health plan. I mean, what would prohibit you from saying that you're gay, and y'all get married and still live as separate, but you get all the benefits?"
"I just see so much abuse in this it's unreal. I believe a husband and a wife should be a man and a woman, the benefits should be for a man and a woman," she continued. "There is no way that this is about equality. To me, it's all about a free ride."
Everhart's theory is, of course, completely ridiculous. As The Huffington Postpoints out, there has been no evidence of widespread fraud in the states that have already legalized same-sex marriage — and there's no reason to believe that gays and lesbians would be more likely to defraud the government than heterosexuals.
Even by the incredibly low standards set by marriage-equality opponents, justifying your opposition to equal rights with the plot of I Now Pronounce You Chuck and Larry is startlingly stupid.
Still, Everhart's misguided quote points to a larger problem within the Republican Party. Although many elements within the GOP — including Republican National Committee chairman Reince Priebus — have called for the party to moderate its extreme tone when discussing social issues, state-level leaders such as Everhart and Michigan's Dave Agema are doing nothing of the sort. If the split becomes contentious, it could become a big problem for the party as it tries to mobilize its base in advance of the 2014 elections.
Photo: Fulton County Republican Party via Flickr.com