German Industrial Orders Drop In July
@AFP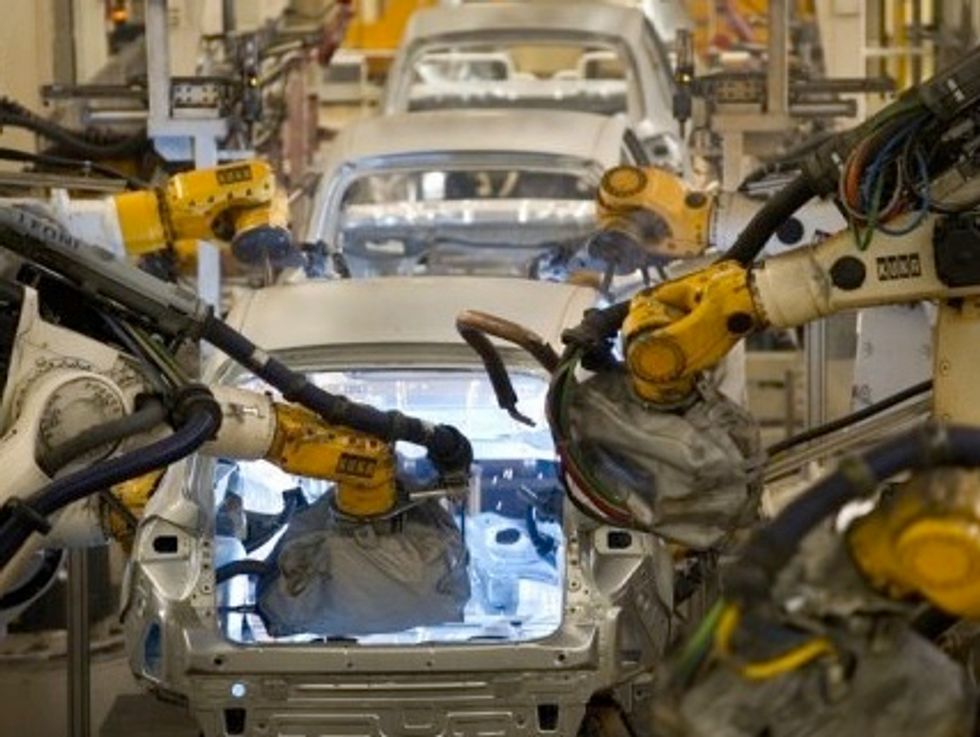 FRANKFURT (AFP) – German industrial orders, a key measure of demand for German-made goods, fell unexpectedly sharply in July, data showed on Thursday, but analysts believe the overall underlying trend remains positive.
After a large number of big ticket orders had boosted industrial orders the previous month, the volume of orders fell in July, mainly because of a disproportionately low number of bulk orders, the economy ministry said in a statement.
Industrial orders dropped by 2.7 percent overall in July compared with June after an increase of 5.0 percent the previous month.
Analysts had been projecting a shallower drop of about 1.3 percent in July.
The ministry said that domestic orders slipped by 0.3 percent and export orders were down by as much as 4.5 percent.
By sector, orders for capital goods were down 5.1 percent and orders for consumer goods declined by 1.0 percent.
By contrast, orders for semi-finished goods rose by 0.8 percent.
However, taking June and July combined to iron out short-term fluctuations, the data were more positive.
Overall orders were up 3.3 percent in the two-month period, with domestic orders rising by 2.4 percent and exports orders up by 3.9 percent, the ministry calculated.
Analysts said they were also unfazed by the bigger-than-expected drop in orders in July.
"Monthly manufacturing orders have been rather volatile over recent months due to large swings in bulk orders for transport equipment," said UniCredit analyst Alexander Koch.
"Today's release is no exception, as the downward adjustment was mainly a counter-reaction to the preceding jump in this category in June and, as the ministry reported, below-average bulk orders in July."
Indeed, the latest business survey results indicate a further acceleration in the underlying order dynamics during the third quarter, Koch said.
Christian Schulz at Berenberg Bank noted that the German economy returned to growth in the second quarter of this year, "fuelled by resilient consumers and a swing in investment.
"Both look set to continue according to survey data," Schulz said.
Annalisa Piazza at Newedge Strategy also pointed out that German factory orders "are extremely volatile and often see considerable revisions.
"As such, we would not read much out of today's decline in orders. Indeed, total orders remain on a modest upward trend, consistent with the idea of progressive improvement of the German factory sector," she said.
"All in all, the decline in German orders seem to have been a one-off and we would not see it as a sign that factory activity is losing momentum," Piazza concluded.
Photo Credit: AFP/Odd Andersen