Germans Propose 'Intervention' To Stop Trump's Trade War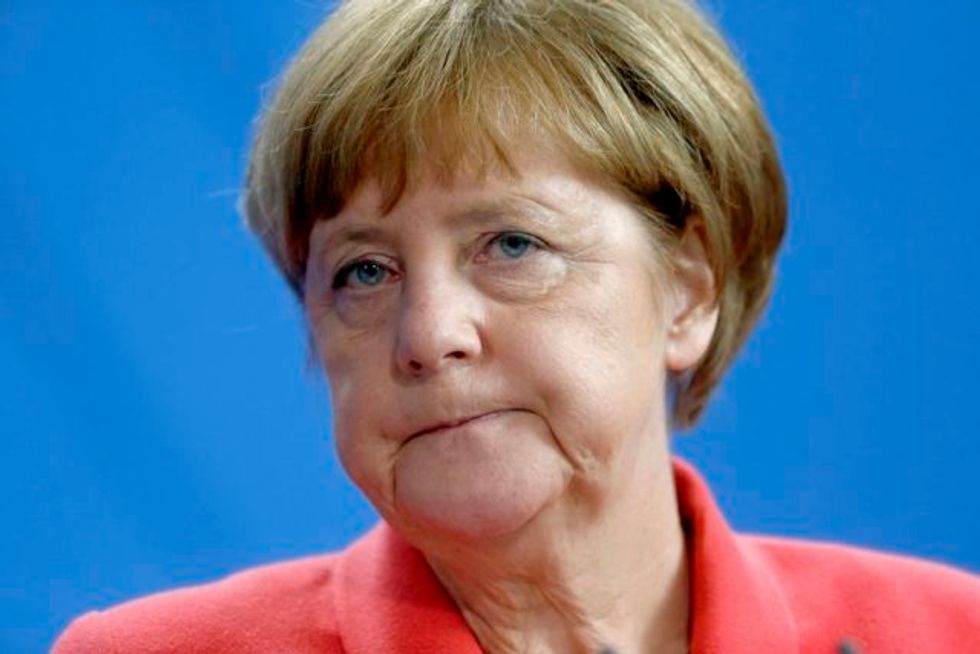 Reprinted with permission from Shareblue.com
Trump's decision to launch a trade war against key American allies has prompted German Chancellor Angela Merkel to work on an international intervention to stop him.
Merkel proposed an international forum that would allow for a "shared evaluation mechanism," which would be organized around the notion.
French President Emmanuel Macron and European Commission President Jean-Claude Juncker reportedly back the idea.
Trump's announcement of retaliatory tariffs on steel and aluminum tariffs are going to hit Canada, Mexico, Japan, and the European Union. He also has threatened to levy tariffs on Chinese goods.
Instead of backing down, as Trump said they would, several of those countries are now levying increased tariffs on American goods.
The result is that American goods are now at a disadvantage on the global marketplace. Instead of purchasing artificially expensive American goods, consumers are buying their products elsewhere.
The loss of business is hurting American producers, particularly farmers in many of the "red" states that backed Trump in 2016.
Republicans in Congress have slammed Trump's trade war, calling it "damaging" and "dumb."
Tennessee Sen. Lamar Alexander called the tariffs "basically higher taxes on American consumers," adding, "This is a big mistake."
Some Republicans have proposed measures to limit Trump's trade powers as they fear a blowback for his tariff policy.
Trump is prompting unnecessary disruption with allies, businesses, and individual American entrepreneurs. Yet an unreleased internal White House analysis reveals that reveals the tariffs are bad for business and the American economy.
Merkel is trying to stop him. Republicans are trying to stop him. But Trump is creating chaos and hardship the world over.
Published with permission of The American Independent