Germanwings Co-Pilot Intentionally Crashed Flight, Prosecutors Say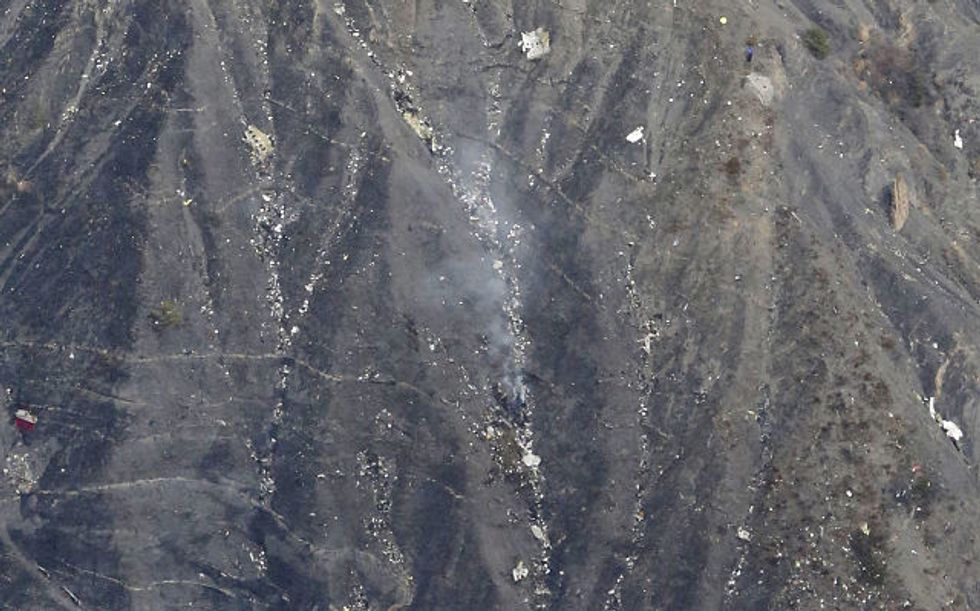 By Andrew McCathie, dpa (TNS)
BERLIN — The co-pilot of Germanwings flight 4U9525 "intentionally" crashed the Airbus with 150 people on board into the French Alps, Marseille prosecutor Brice Robin said Thursday.
The co-pilot's "intention was to destroy this plane," Robin told a press conference in the southern French city. By pressing the button "he triggered the plane to go down."
Robin named the co-pilot as Andreas Lubitz, 28. The incident is no longer being treated as a case of involuntary homicide, with the prosecutor stressing that the co-pilot was not considered a terrorist.
While avoiding the use of the word "suicide," the prosecutor said the co-pilot had taken control of the aircraft after the captain left the cockpit and "voluntarily allowed the plane to descend."
Lubitz was conscious before impact.
"His breathing was normal. It was not the breathing of someone about to carry out an act. He did not utter a word," he said.
The passengers were likely not aware of a crash until just before impact, the prosecutor said.
"We could hear the cries (of the passengers) just minutes before the plane crash," he said. "The co-pilot refused to open the door to let the captain back in," even though the pilot was "violently" knocking on the door.
Photo: An aerial photo shows what appears to be wreckage from the crash of a Germanwings plane in the French Alps, between Barcelonnette and Digne, on Tuesday, March 24, 2015. (Duclet Stephane/Maxppp/Zuma Press/TNS)