Germanwings Co-Pilot's Medical Records Given To Prosecutors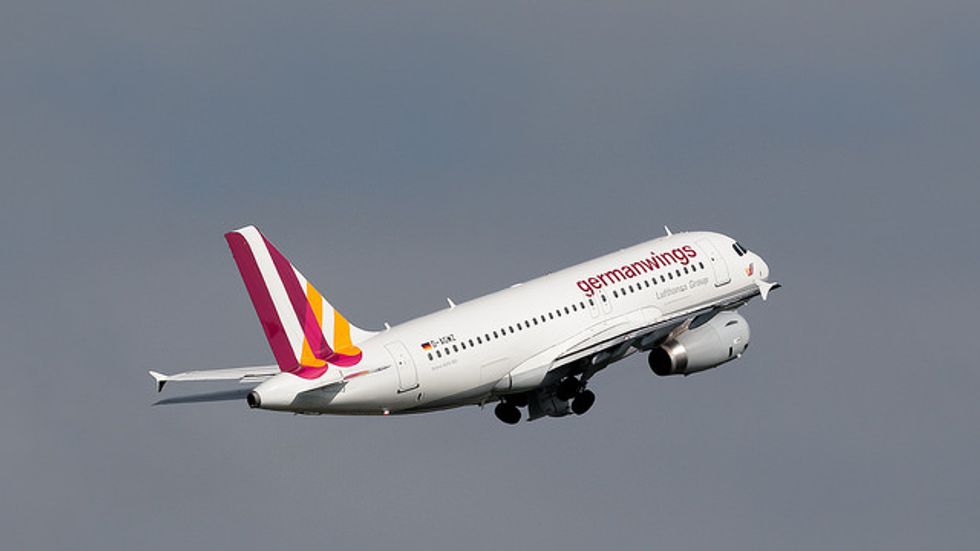 By Jessica Camille Aguirre, dpa (TNS)
BERLIN/PARIS — The German hospital that was treating the Germanwings co-pilot for an undisclosed illness handed his medical records over Monday to prosecutors in the city of Dusseldorf, a clinic spokeswoman said.
Co-pilot Andreas Lubitz, 27, who is believed to have locked himself into the plane's cockpit and intentionally slammed the aircraft into a mountainside in southern France, killing himself and 149 others on board last week, is the focus of the investigation.
The teaching hospital at Dusseldorf University refused to say Friday what his illness was, except that it was not depression. Lubitz was at the hospital on three occasions starting February, the last on March 10, for a diagnostic examination.
Prosecutors said the likelihood Lubitz struggled with psychological issues remains a central theory into his possible motive.
After searching his apartment in Dusseldorf, prosecutors said they found torn doctor's notes giving him sick leave from work on the day of the flight.
Friday's revelation that Lubitz concealed an illness from the airline, a Lufthansa subsidiary, prompted a call to amend German laws of doctor-patient privacy.
"Pilots should be obliged to consult doctors nominated by their employer," Dirk Fischer, the ranking Christian Democrat in the German parliament's transport committee, said in remarks reported by the newspaper Rheinische Post.
"These doctors should be exempted from doctor's confidentiality in dealings with the employer and the German aviation safety agency."
Another legislator for Chancellor Angela Merkel's Christian Democrats, Thomas Jarzombek, called for an expert inquiry into wider reporting of medical diagnoses for people in positions of extreme responsibility.
An assistance center for families of Germanwings flight 4U9525 victims established near the crash site would be open for "as long as necessary," Germanwings CEO Oliver Wagner told local broadcaster France 3 Provence-Alpes.
Crews continued construction on a road that would ease access to the mountainside crash site Monday, as they searched for the contents of a second black box that could give investigators clues into the flight's last moments.
They were also piecing together DNA evidence of hundreds of humans remains to identify victims, but Marseilles prosecutor Brice Robin told dpa that the DNA of the co-pilot had not yet been identified.
Australian Deputy Prime Minister Warren Truss announced new aviation rules mandating that planes have two crew members present in cockpits at all times under new aviation rules announced Monday.
Truss said the rules apply to aircraft with seating capacity for 50 or more passengers, operated by domestic and international airlines, and will come into effect immediately.
Two Australians were among the victims of the Germanwings crash.
In the wake of the tragedy, airlines worldwide have moved swiftly to implement new rules requiring two crew members in the cockpit at all times.
Distributed by Tribune Content Agency, LLC
Photo: Michael Frank Franz via Flickr