Get Ready For A Dumb Foreign Policy Debate In 2016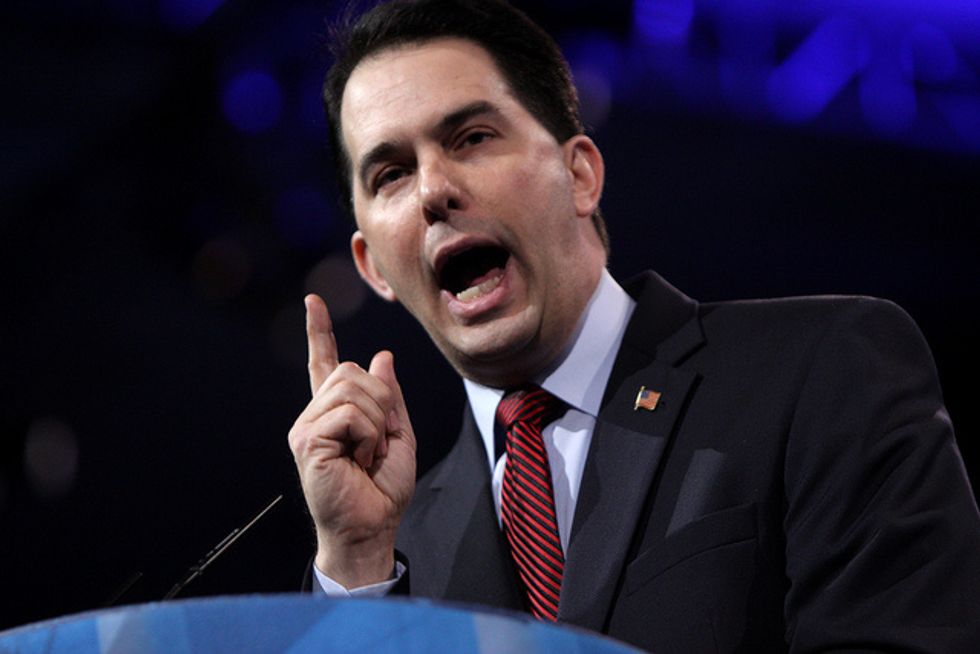 As the 2016 presidential campaign gets started, victory-minded Republicans have a problem: The thriving economy is leaving their favorite attack against President Obama increasingly out of touch. Any Republicans who still hoped that the Mitt Romney playbook — unceasing criticism of the Obama economy — could be recycled against presumptive Democratic nominee Hillary Clinton must begin searching for a new angle of attack.
As Jonathan Martin and Jeremy Peters report in The New York Times on Tuesday, many within the GOP have responded by shifting their focus to more treacherous territory for the president and his former secretary of state: foreign policy, and specifically the fight against ISIS in Iraq and Syria.
In theory, this should be a great thing. Dealing with ISIS is an urgent foreign policy and humanitarian challenge, and it deserves a rigorous debate. No matter what form it takes, the battle will continue during the next president's administration, and it should be a major factor in who America elects as its next commander-in-chief.
But in practice, the dialogue seems unlikely to be very productive. Republicans may want to shift the campaign's focus to foreign policy, but as of yet they have very few concrete ideas to contribute.
Although every major GOP presidential contender has complained about President Obama's "disastrous" foreign policy, most of them seem to more or less agree with his approach to fighting ISIS. And so far, none has proposed a detailed alternative to the White House plan.
That has gotten the Great Foreign Policy Debate of 2016 off to a vague start, to put it lightly.
"We have to develop a strategy, that's global, that takes them out," former Florida governor Jeb Bush declared during his first big foreign policy speech. "First, the strategy, you know, needs to be restrain them, tighten the noose, and then taking them out is the strategy."
"I think we need to have an aggressive strategy anywhere around the world," Wisconsin governor Scott Walker said during an appearance on ABC. "I think anywhere and everywhere, we have to be — go beyond just aggressive air strikes. We have to look at other surgical methods. And ultimately, we have to be prepared to put boots on the ground if that's what it takes."
The governor quickly clarified that he doesn't actually want to send American troops into battle in Syria, just that he "wouldn't rule anything out." Good to know.
These vague non-answers actually represent the best of the right's present rhetoric on ISIS. At the other end of the spectrum lie congressmen like Rep. Lamar Smith (R-TX) and Rep. Matt Salmon (R-AZ), both of whom have suggested that the United States is doing nothing to fight the terrorist group, and seem genuinely unaware of the massive bombing campaign that has severely hampered ISIS' advance through the region.
Americans of all political stripes should welcome a serious debate about how to fight ISIS. But if this type of empty, uninformed rhetoric characterizes the Republican argument — and, given Walker's recent suggestion that his union-busting record in Wisconsin would prove his toughness to jihadists, it very well might — then that's not the kind of debate we're going to get.
Photo: Gage Skidmore via Flickr