Get The Smartwatch That Can Also Control Your Amazon Alexa — at 55% Off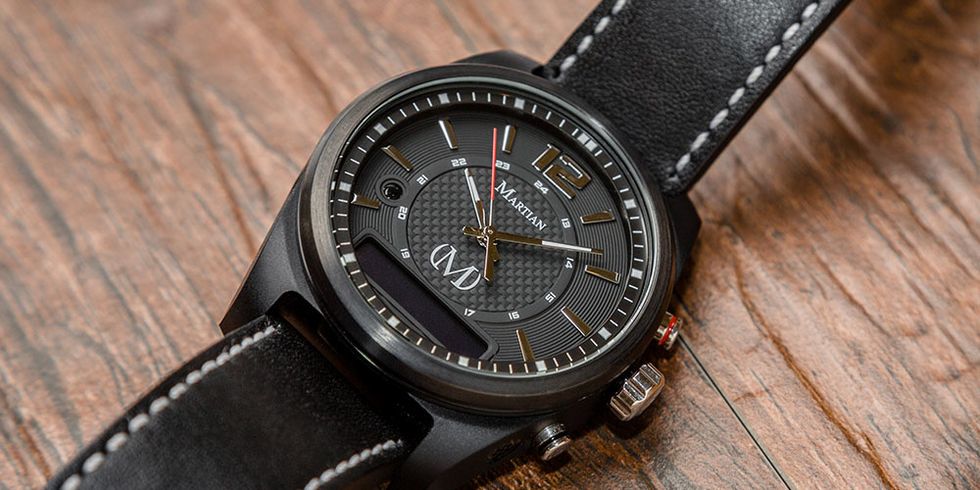 If you haven't jumped on board the smartwatch train yet…what's keeping you? The power and convenience of having a virtual assistant strapped to your wrist throughout your day is too versatile to ignore. And you know it's only a matter of time before even your Mom is sporting one (if she hasn't already beaten you to the smartwatch punch).
On top of that, cool new smartwatches like the Martian mVoice (now $129.99, 55% off in The National Memo Store) are upping the game, adding voice command technology so you can run your Amazon Alexa and all its voice-controlled functions right off your wrist.
https://youtube.com/watch?v=OdLOWk3kUak
The Martian looks like a clean, standard 24-hour analog watchface to the casual observer. However, tie its unobtrusive display window to its push notification capabilities and you can instantly follow your calendar events, texts, emails, phone calls, appointments, and app information with just a glance. This baby even provides turn-by-turn navigation when you're out on the road.
Many functions can be accessed by simple voice commands and you can even sync the Martian to your Alexa to control all your home's devices via voice from your wrist.
You can use the Martian as a remote to take pics from a linked smartphone or other device, as an alarm is you're about to leave your phone somewhere or as a homing device to call your phone if you can't remember where you set it down.
The Martian mVoice is expanding the options of what a smartwatch can be…so find out for yourself at more than half off its usual price ($295), now just $129.99 for a limited time.
This sponsored post is brought to you by StackCommerce.