Getty Photographer Detained, Released In Ferguson
@AFP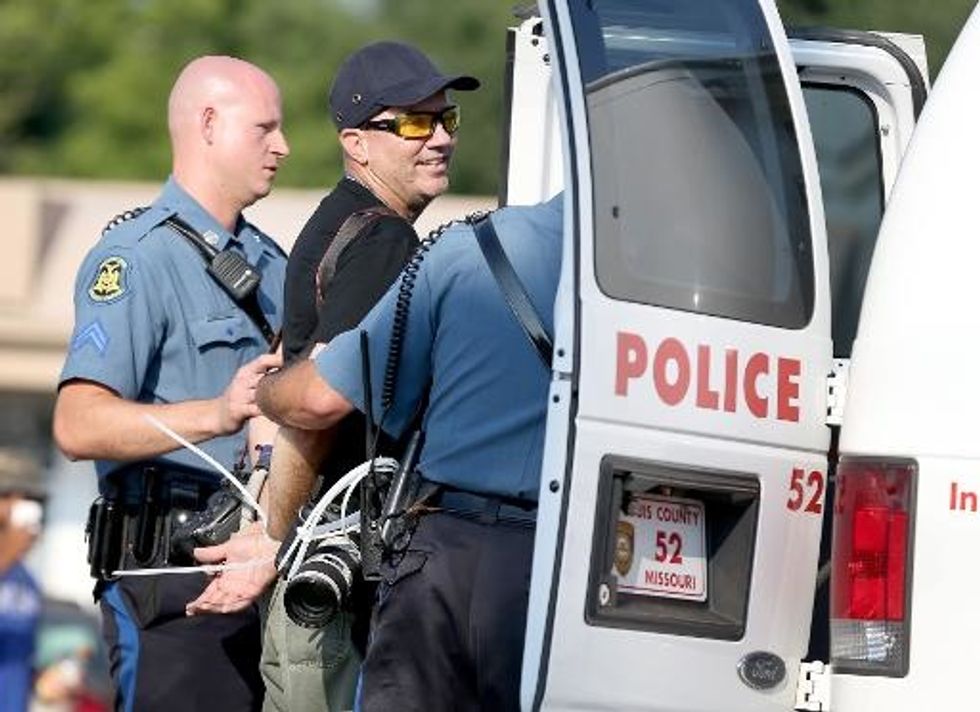 Ferguson (United States) (AFP) — Getty Images confirmed the arrest of one of its photographers covering the unrest in a Missouri town where a white police officer shot dead an unarmed black teenager.
In a caption with a photograph showing the arrest of Scott Olson, the agency said he was being "placed in a paddy wagon after being arrested by police as he covers the demonstration following the shooting death of Michael Brown."
Getty Images did not say why Olson was detained.
But it later said he had been released, and would continue to cover the story in Ferguson.
"Getty Images condemns Scott's arrest and is committed to ensuring that he and our other photographer colleagues are able to report this important story," said Pancho Bernasconi, Getty's vice president of news.
AFP is an image distribution partner of Getty.
The dispute has fueled resentment in Ferguson, a suburb of St Louis with a majority African American population but a mainly white police force — now backed by a detachment of National Guard soldiers.
Earlier, President Barack Obama said Attorney General Eric Holder would travel to Ferguson on Wednesday to meet with FBI agents and Justice Department officials conducting a federal civil rights probe into the shooting that has revived the nation debate on race relations.
AFP Photo/Joe Raedle
Interested in national news? Sign up for our daily email newsletter!