Ginger Page Will Clean Up Your Texting For Only $69.99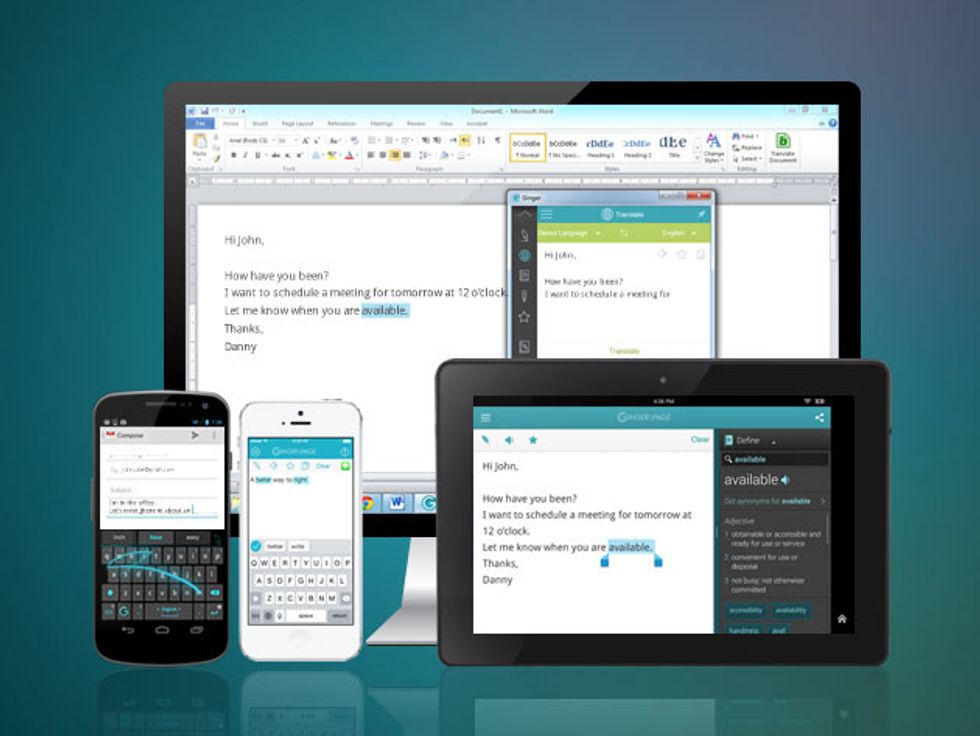 Few tasks are more frustrating than trying to decipher an email or even a text from those lacking basic communication skills. Even if you aren't trying to convey grand emotion or epic scale, expressing yourself in written words is often a lot tougher than it sounds.
If your prose could use some fine-tuning (or a complete overhaul), Ginger Page is the app you're looking for. This critically acclaimed program is available now for only $69.99 (90 percent off) from The National Memo Store.
Once you download the app, all you've got to do is start writing. Ginger Page takes it from there, inspecting everything you type with a critical eye for bad spelling, punctuation, sentence construction, and even more advanced writing no-nos that can sneak up on even the best natural writers.
While many programs can fix typos and punctuation problems, Ginger Page goes deeper, evaluating how you form your sentences. Then, GP will offer up steps for improving clarity, tightening up your style and generally just raising the level of your writing across the board.
With their grammar checker and sentence rephrasing features, Ginger Page stands ready to vary up your word choices, translate text into 50 different languages and lead you through personalized practice sessions to make you the best writer you can be.
Ginger Page is compatible with Microsoft Office, Chrome, Safari, Android or iOS, basically any word processing or texting program you use.  You can get either this limited time $69.99 deal for lifetime access or shorter 3-year ($49.99) and 1-year ($29.99) service plans.
This sponsored post is brought to you by StackCommerce.