Girls Don't Need Help Discovering Their Inner Critics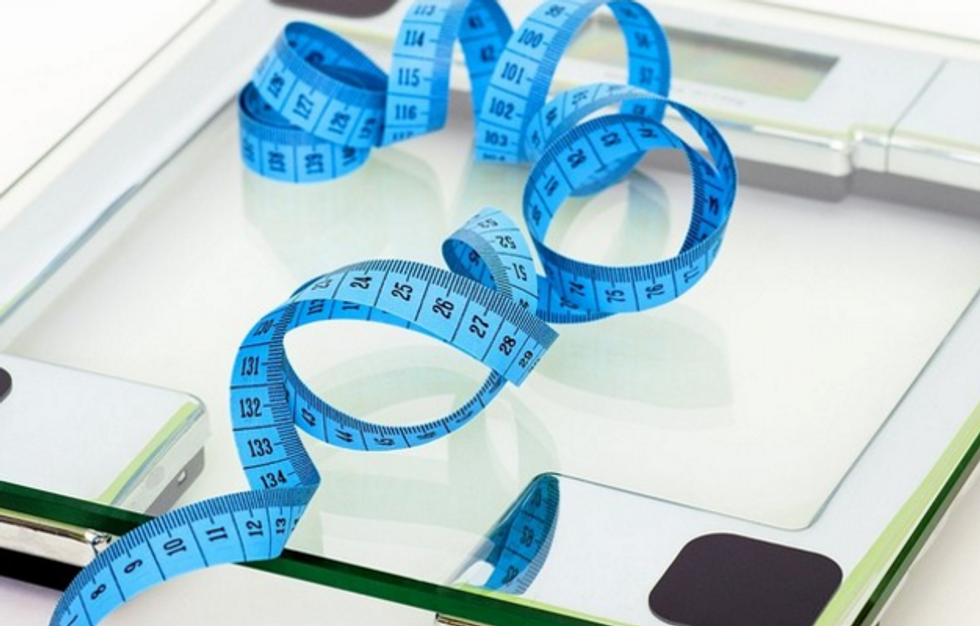 The magazine Discovery Girls pitches itself as a publication that aims to help empower girls from ages 8 to 12.
Much of the time, judging by its website, it manages to do just that.
In the latest issue, though, the magazine offered to help its young readers discover their inner critics with a two-page illustrated spread on how to pick a swimsuit that best flatters their bodies.
For a girl who is "curvy on top," the magazine advised, "coverage is key!" and "side-ties draw the eyes downward."
Message: Because you're never too young to take responsibility for what your body might provoke in a male who can't control himself.
If a girl is "straight up and down," the magazine offers advice on how to create the illusion of curves.
Message: Look like the curvy girl we just told to hide all evidence of her developing body.
If a girl is "rounder in the middle," she should wear "busy geometrics" that "draw the eye inward."
Message: Camouflage, honey. Big-time.
Because this is 2016, reaction from women was swift and outraged — so much so that publisher Catherine Lee posted a lengthy response on Facebook that never included an apology.
"It's still hard for me to believe that an article so contrary to our magazine's mission could have been published on our pages. I have been (at) a loss for words for days. The article was supposed to be about finding cute, fun swimsuits that make girls feel confident, but instead it focused on girls' body image and had a negative impact."
She went on to make a lengthy pitch for a Discovery Girls book about body image, and asked that readers remember that the magazine staff is human, too, and therefore can make mistakes.
A statement posted by "Shayne" on the magazine's website reiterated the humans-make-mistakes mantra and again insisted it was not the staff's intention to shame girls about their bodies.
I understand the temptation for some to shrug this off as an innocent mistake blown out of proportion by hovering mommies. I understand this only because, for more than a decade, I've been on the receiving end of a small but persistent percentage of angry readers, most of them men, who think feminism has ruined femininity. What they really mean is that they are no longer allowed to publicly opine on the anatomy of women they do not know. This has made them grumpy. For years.
To help us understand why the Discovery Girls' swimsuit issue was more than just a little blooper, please consider the following statistics from the National Eating Disorders Association's website.
–Forty-two percent of first- to third-grade girls want to be thinner.
–Eighty-one percent of 10-year-olds are afraid of being fat.
–Forty-six percent of 9- to 11-year-olds are "sometimes" or "very often" on diets, and 82 percent of their families are "sometimes" or "very often" on diets.
Why do family members' behaviors matter? I can speak from experience on this one.
My mother spent a lifetime dieting and recorded her weight to the half-pound every day in her journal. The first and only time I remember her starring in a photo in our small-town newspaper was after she had lost the most weight in a contest sponsored by her beauty shop. In the photo, she is pretending to resist a donut offered by another woman at the shop. My father laminated the photo, which held a place of honor on our refrigerator door for years.
I'll leave it to you to imagine the impact of that.
The statistics continue:
–Even among clearly non-overweight girls, over one-third report dieting.
–Girls who diet frequently are 12 times as likely to binge as girls who don't diet.
Two more statistics — and ones that are especially relevant to this discussion:
–Of American elementary school girls who read magazines, 69 percent said that the pictures influence their concept of the ideal body shape.
–Forty-seven percent of these girls say the pictures make them want to lose weight.
Surely these statistics can help all of us understand why so many mothers looked at that bathing suit story and saw an eating disorder lurking in the shadows, waiting to take over their daughters' lives.
Just as surely, we can understand how the girls who saw it can't un-see it.
And so it begins.
Connie Schultz is a Pulitzer Prize-winning columnist and professional in residence at Kent State University's school of journalism. She is the author of two books, including "…and His Lovely Wife," which chronicled the successful race of her husband, Sherrod Brown, for the U.S. Senate. To find out more about Connie Schultz (con.schultz@yahoo.com) and read her past columns, please visit the Creators Syndicate Web page at www.creators.com.
COPYRIGHT 2016 CREATORS.COM