Giuliani Says Cohen Secretly Taped A Dozen Calls That Mentioned Trump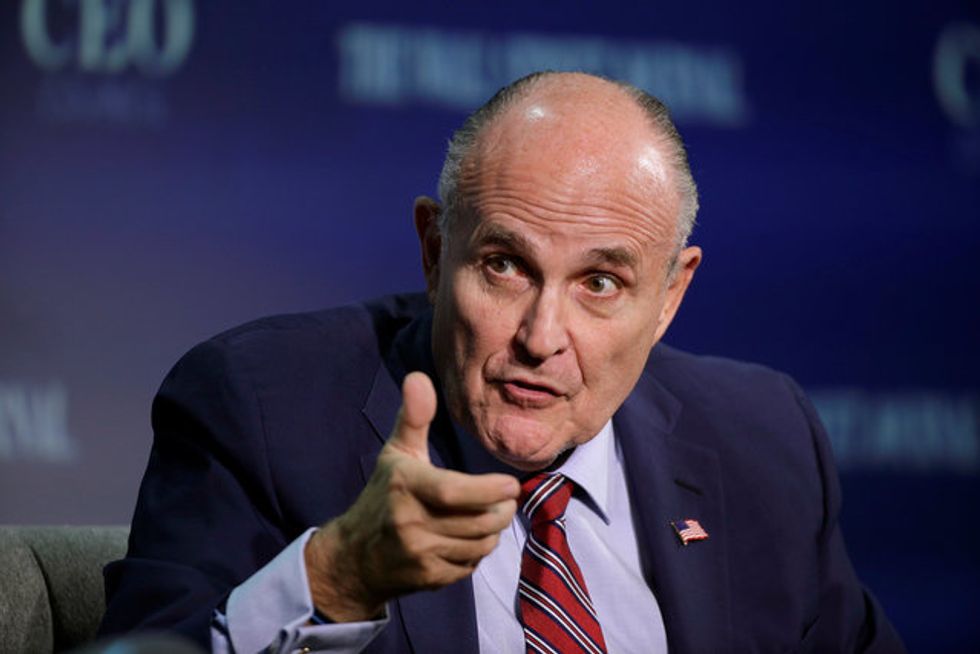 Reprinted with permission from AlterNet.
Donald Trump's lawyer, Rudy Giuliani, on Sunday admitted Donald Trump's former "fixer" Michael Cohen secretly recorded at least 183 conversations—and the president's name is mentioned in "11 or 12."
Giuliani was speaking with CBS "Face the Nation" host Margaret Brennan, who asked about the tapes seized by federal investigators as part of an ongoing probe into Cohen.
Giuliani said his team is aware of "something like 183 unique conversations" recorded by Cohen, including "the three-minute one involving" the payout to Karen McDougal. That tape was released Wednesday through Cohen's attorney Lanny Davis.
"There are 12 others — maybe 11 or 12 others — out of the 183 in which the president is discussed at any length by Cohen, mostly with reporters," Giuliani said.
Giuliani also claimed the conversations exonerate Trump from any wrongdoing.
"[Trump] didn't know about the payments to them when it happened, that he only found out later," Giuliani said. "Cohen made them, not for the campaign. He didn't like the campaign, he said very derogatory things about the campaign. He said I only made it because I personally love the president and Melania. Which takes it right out of the campaign contribution arsenal."
Watch below:
Elizabeth Preza is the Managing Editor of AlterNet. Follow her on Twitter @lizacisms.