Giuliani: Trump And Cohen Had 'Long History' Of Hush Money Payments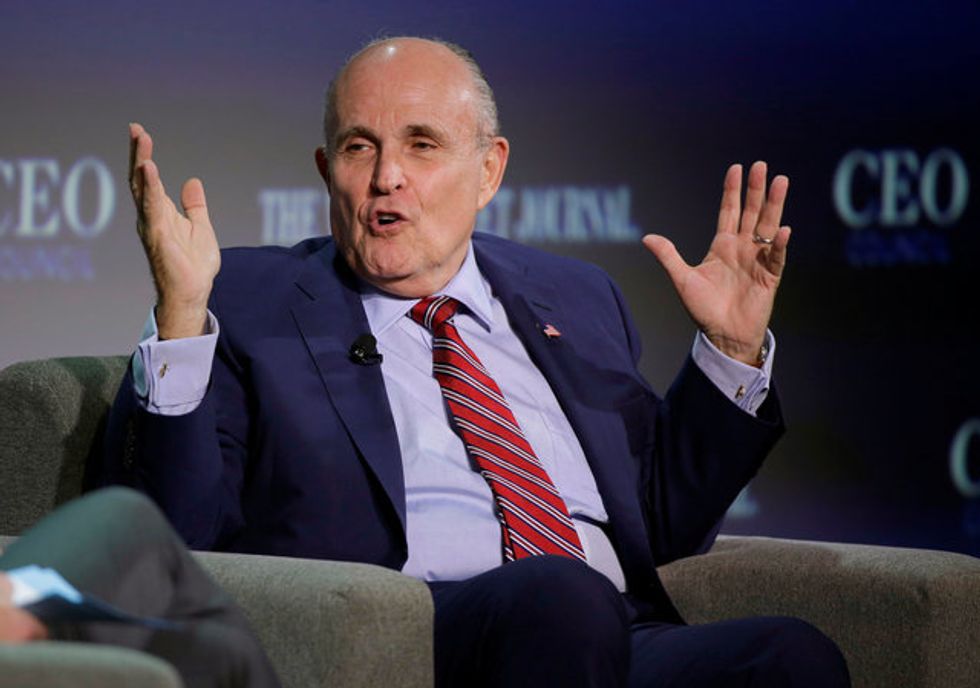 Reprinted with permission from Shareblue.com
After nearly a week of shooting Trump in both feet, Rudy Giuliani used an appearance on Sunday's "This Week" to get started on Trump's kneecaps.
Giuliani continued his disastrous representation by repeatedly confirming that Trump makes hush money payments all the time.
Host George Stephanopoulos asked why Trump and Cohen wouldn't have made the payment earlier if it had nothing to to with the 2016 campaign.
While trying to answer that question, Giuliani mentioned that Cohen had "a long history of doing that, that she and Avenatti and the other lawyers don't have anything to do with."
Later in the interview, Stephanopoulos asked, "You acknowledge that Michael Cohen would tell the president this is what it's for?"
"On October 15, 16? Right before the election?" Giuliani said. "A $130,000 payment when there were other — I did make clear — and I don't know what they are yet. I will know. There were other things involved that had nothing to do with Stormy Daniels. In other words, other amounts of money. This was not uncommon for him to do that."
"If I were him and I were the president's lawyer and I had done this in the past and it had worked out in the past," Giuliani said, "I would not go to him and bother him two weeks before the election with this thing."
Earlier in the week, Giuliani had publicly surmised that there were "probably" other payments similar to that made to Daniels.
Now he seems to be professing certain knowledge of a "long history" of such payments.
These revelations certainly seem to fit within the scope of special counsel Robert Mueller's investigation.
While this performance comes on the heels of Trump's attempt to reset the Giuliani disaster, it only serves to further deepen the trouble Trump is in. Habitual hush money payments may or may not be of interest to Trump's base — but the rest of America gets to vote in November, too.