Global Warming Battle Is Over Market Share, Not Science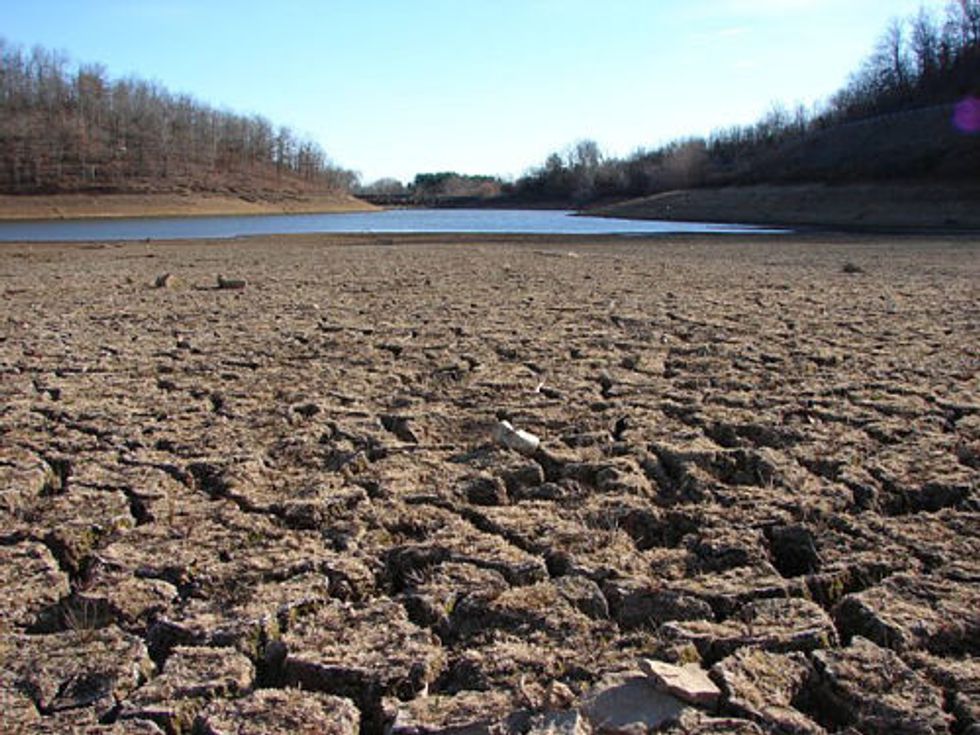 Jan. 27 (Bloomberg) — Last week, the New York Times reported that venerable Dow Jones Industrial Average component Coca-Cola Co. was awakening to the impact of climate change on its business.
The increase in unpredictable weather, droughts, floods and other climate-related events was disrupting the company's product supply. Some of their "essential ingredients" are now under threat. Global warming, according to the article, is being seen "as a force that contributes to lower gross domestic products, higher food and commodity costs, broken supply chains and increased financial risk."
This debate is no longer about whether global warming is real (it is) or whether humans are the most likely cause (you are), but rather, some very interesting and different questions that might be more professionally relevant to business: How is this going to affect business? What are the investing consequences? Who will be the financial winners and losers of climate change?
Investors should be considering this as a fight over market share, not a scientific debate. That is the approach taken by McKenzie Funk in a new book, Windfall: The Booming Business of Global Warming. The impact is across many industries. It's time to throw out your preconceptions of climate change as a fight between green hippies and Big Oil. This is far broader and more complex. And it goes far beyond energy, to include agriculture, insurance, transportation, construction, recreation, real estate, energy exploration, food production, health care minerals and even finance.
The culturally constructed ignorance known as "agnotology" has been driven primarily by the oil and coal industries. Funk argues that we are about to move beyond that faux debate to a more important battle between even larger interests. Consider:
Insurers stand to make larger payouts because of more severe weather and more frequent natural disasters. However, this will inevitably lead to appreciable higher insurance premiums and potentially rising profits.
The travel and hotel industry is facing specific challenges. Ski resorts that were in prime snow making areas may find themselves no longer ideally located; warm weather destinations boasting access to reefs for snorkeling and scuba diving have troubles as reefs die out.
Energy exploration and mining is about to get a huge boost as formerly inaccessible Arctic regions are soon to have huge untapped resources exposed. Shipping across formerly unnavigable seas could alter transportation costs and ship designs.
Energy should no longer be thought of as a fight between clean sources (wind, solar) and dirty carbon (oil, coal) but rather a hierarchy of energy, with natural gas likely to be the big winner.
Agriculture is turning to genetically modified crops to create drought-resistant and heat-tolerant varieties. Disease carrying insects are now traveling farther north, creating a potential health care problem.
These changes haven't gone unnoticed by financial service firms. As Wired magazine reported in its February issue, firms such as Schroders Plc and Summit Global Management Inc. have plowed into water rights and farmland. The expectations are that "drought and food shortages can mean big profit." Jeremy Grantham has made similar observations and GM crops.
My perspective on global warming is different from some. As a car and boat enthusiast, the various gasoline-powered vehicles I own crank out a few thousand horsepower and generate a not-insignificant amount of pollution. However, I don't pretend climate change is a hoax or that it won't matter in the future. So long as creating pollution is cheap and legal, we won't see many people changing personal behavior. The most likely fix for this is some form of a carbon tax.
But the bigger issue is the financial consequences. Investors are going to see companies increasingly affected by climate change. For those of you who still are fighting the science — sorry to tell you, the debate has moved on. This is rapidly becoming a fight over market share, with big shifts in cost structure, revenue and profits.
Too many people have had their heads in the sand. It is time to start making some decisions based on possible investing outcomes, not pseudo-science. To those who figure this out, a green fortune awaits — in both senses of the word.
(Barry Ritholtz writes about finance, the economy and the business world for Bloomberg View.)
Photo via Wikimedia Commons