GM, Chrysler Sales Surge As Romney's Bailout Stance Unravels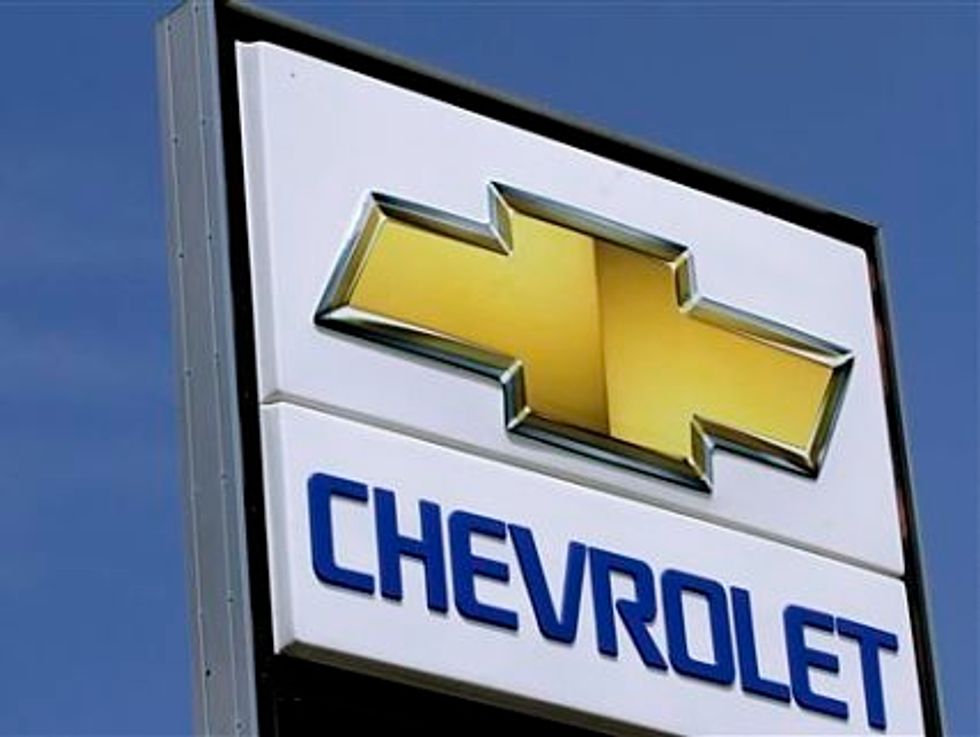 Thursday, General Motors and Chrysler announced their best October sales since 2007, the latest evidence against Republican presidential nominee Mitt Romney's increasingly discredited stance on the auto bailout.
TheDetroit Newsreports that GM sold 195,764 vehicles in October, marking a 4.7 percent rise and the company's most successful October since 2007. All four of GM's brands — Buick, Cadillac, GMC, and Chevrolet — posted sales increases from October of 2011.
Chrysler's sales last month were up 10 percent, also marking the company's best October since 2007, when the financial crisis was in its early stages. Additionally, on Monday Chrysler reported that its third-quarter profit had risen 80 percent from last year.
While the sales data is undoubtedly good for the American economy, it is just as surely damaging for the Romney campaign. Romney vocally opposed the auto bailout, slamming it as "crony capitalism" and promising that "If General Motors, Ford and Chrysler get the bailout that their chief executives asked for yesterday, you can kiss the American automotive industry goodbye" in his infamous New York Times op-ed, "Let Detroit Go Bankrupt."
In reality, President Barack Obama's decision to extend an $80 billion bailout to the auto industry saved over one million jobs, and has helped Obama hold on to narrow leads in the critical Midwestern swing states, where the auto industry is central to the economy. In Michigan, for example, a Detroit Free Press/WXYZ-TV poll shows Obama leading Romney by 6 points — with half of those polled saying that the rescue of GM and Chrysler was a deciding factor in their support.
Faced with the reality that the auto bailout did not kill the industry, as Romney predicted, the Republican presidential nominee has been reduced to lying, suggesting in television ads and stating in a campaign speech that Jeep plans to move its production from Ohio to China — a claim that received four Pinocchios from Washington Post fac-checker Glenn Kessler.
Romney's message on the auto bailout is so egregiously false that GM and Chrysler felt compelled to fact-check Romney themselves; Chrysler CEO Sergio Marchionne called Romney's claims "inaccurate" in an email to employees on Tuesday, and Greg Martin, a spokesman for General Motors, told The New York Times that Romney's Jeep ad "is cynical campaign politics at its worst."
So with just five days to go until Election Day, it appears increasingly likely that Romney's campaign will meet an ironic end: barring a sudden shift in the polls, the self-styled "Son of Detroit" and turnaround artist will see his presidential dreams dashed by two turned-around auto companies that Romney himself wanted left for dead.
Photo credit: AP/Seth Perlman