GM Still Has Millions Of Recalled Cars To Repair, Investigators Say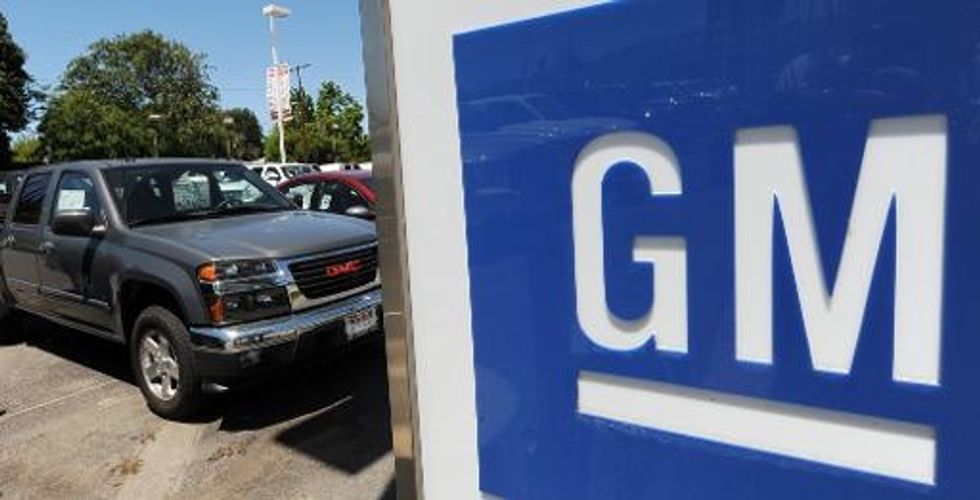 By Todd Spangler, Detroit Free Press
WASHINGTON — Two months after repair kits for 2.6 million recalled General Motors Co. vehicles began being shipped to dealers, the automaker has repaired only about 155,000 vehicles, though the company continues to maintain it will replace all of them on schedule.
Congressional investigators, releasing a memo Monday morning in advance of a Wednesday hearing on the automaker's ignition-switch recall, noted that just under 400,000 repair kits have been shipped globally by supplier Delphi as of last Wednesday.
GM initially ordered the recall in February and later expanded it to include all model years of Chevrolet Cobalts and HHRs, Saturn Ions and Skys, and Pontiac G5s and Solstices. A defective ignition switch can be jostled out of position, potentially disabling air bags in the event of a crash.
Thirteen deaths and 42 crashes have been linked to the defect.
GM CEO Mary Barra will once again face questions on the recall from a House subcommittee at Wednesday's hearing. Federal regulators at the National Highway Traffic Safety Administration have fined GM $35 million for not turning over information years ago that could have led to an earlier recall. An internal GM report released two weeks ago by former U.S. Attorney Anton Valukas — who will also testify Wednesday — found the company missed multiple warning signs in part because of a corporate culture that discouraged the sharing of negative news and a failure to move pertinent information between departments.
In Monday's memo, House investigators noted that GM "states that it is working 'around the clock'" to manufacture the replacement ignition switches in the hope of concluding the repairs by Oct. 4. But it noted that only 154,731 vehicles have been repaired so far worldwide, 129,583 of which are in the U.S. While the memo made no comment on the speed of the repairs, at the current rate, fewer than 500,000 vehicles would be fixed by October.
GM spokesman Greg Martin said another line is being added to produce the parts and the company still expects to be done with repairs by October. Many of the models and their parts have been out of production for some time, which in part explains why it has taken some time to get the recalled switches produced in large quantities.
In the past 2 months, congressional investigators have received more than 1 million pages of documents from GM and 15,000 from NHTSA, who has come under scrutiny for not ordering a recall sooner. At the subcommittee's first hearing in April, Barra declined to answer many questions, saying she would wait until Valukas finished his report.
The subcommittee memo said members are expected to ask whether the Valukas report marks the end of GM's internal investigation of why the defect wasn't caught sooner; and what needs to be done to change the corporate culture at GM.
After the Valukas report was released, Barra fired 15 GM employees and took disciplinary action against five others.
AFP Photo/Mark Ralston