Google And Amazon Launch Same-Day Delivery In LA Area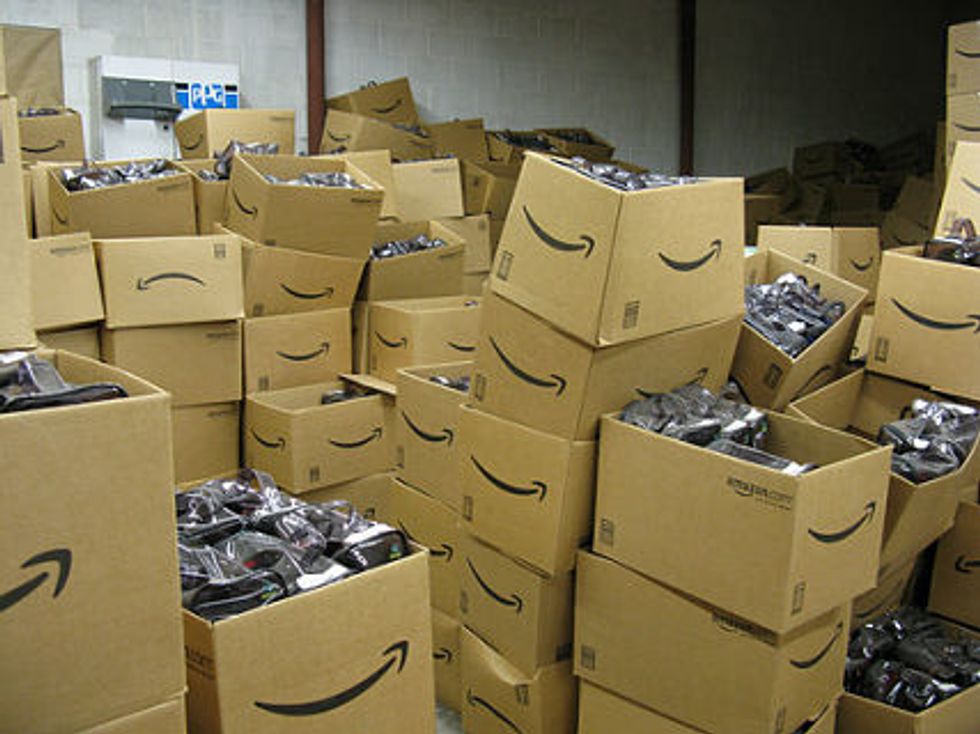 By Tiffany Hsu, Los Angeles Times
LOS ANGELES — Google and Amazon are going head to head over Los Angeles shoppers, launching same-day delivery services in the area within days of each other.
Google said Sunday it is expanding its Google Shopping Express program to West Los Angeles and Manhattan from the San Francisco Bay Area, where the offering began last year.
The service allows shoppers to go to google.com/express and shop for items to be dropped off in a time frame chosen by shoppers. Google will accept orders until 4 p.m. for delivery in the final window of 6 to 9 p.m.
There's no minimum purchase, surcharge or markup, according to Google. For now, users can sign up for a 6-month free trial or pay $4.99 per item for so-called a la carte shipping.
Google said it is still evaluating how to price the service and will allow customers to opt in to a longer-term subscription once it does.
Google is using third-party delivery agents trained through an in-person program the company calls "Courier University" that teaches agents how to greet customers at the door and how to use the mobile shopping app.
The couriers will wear Google Shopping Express uniforms and, for the most part, drive Google-branded vehicles.
"Los Angeles is a great next city for us to expand to after the San Francisco Bay Area," said Tom Fallows, product management director for the service. "While it shares many of the same attributes in terms of customer preferences and lifestyles, there are also some new challenges for us to explore, such as Los Angeles' famous traffic conditions."
In the Southland, the service will be available to residents of Culver City, Inglewood, Marina del Rey, Santa Monica, Venice, West Los Angeles and Westwood. Customers will be able to access products from Costco, Guitar Center, L'Occitane, Smart & Final, Staples, Target, Toys R Us and Walgreens.
Google said it plans to expand the program soon to Bel Air, Beverly Hills, Pacific Palisades, Playa del Rey, Playa Vista and West Hollywood.
In January, Google tested the service using its employees in the Santa Monica area. The program originated in the Bay Area, where Google is already competing with similar services from eBay and Wal-Mart.
Los Angeles is far from an online-shopping badlands. On Friday, e-commerce giant Amazon said its own same-day delivery service was available in the area.
Amazon shoppers have access to more than 1 million items, visible by clicking the "Get It Today" filter on the left panel of Amazon's website or consolidated on amazon.com/sameday.
Many products can be ordered as late as noon for delivery before 9 p.m., the company said.
Subscribers to Amazon's Prime service will pay $5.99 per order, regardless of how many items are being purchased. Non-subscribers will shell out $9.98 to have the first product shipped, followed by a 99-cent charge for each additional purchase.
The service also kicked into motion in San Francisco, Seattle and Phoenix on Friday, Amazon said.
In June, Amazon unveiled its AmazonFresh same-day and early-morning grocery delivery service in Los Angeles after operating the program in Seattle since 2007.
The company started working with the U.S. Postal Service in November to make Sunday deliveries to Los Angeles and New York customers.
Photo: Thisisbossi via Flickr