GOP Barely Holds House District Trump Won By 11 Percent
@FAWFULFAN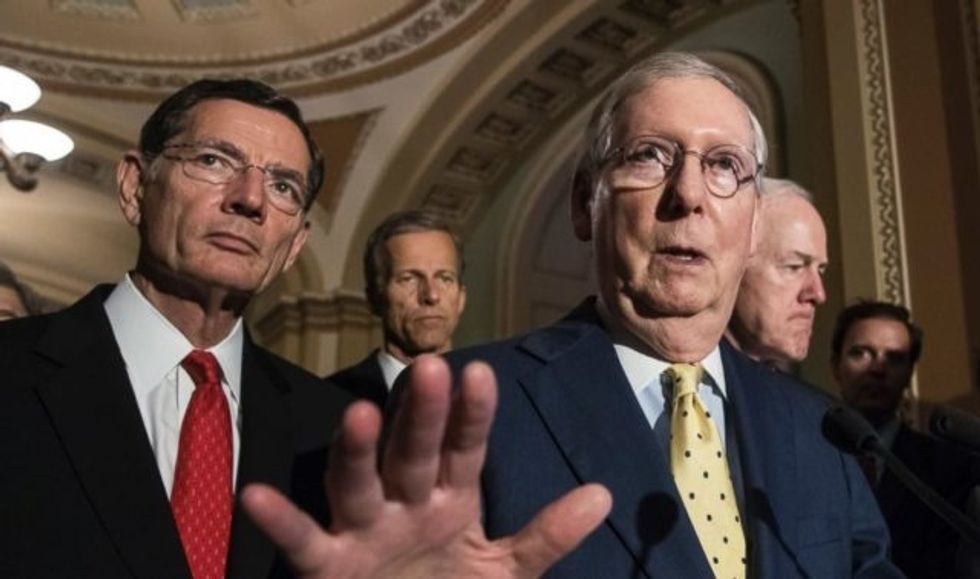 Reprinted with permission from AlterNet.
On Tuesday, voters in Ohio's 12th Congressional District went to the polls for the final major special election before the 2018 midterms. And although Republicans seemed to have pulled off a narrow victory and hold onto the seat, the results cannot be encouraging for them.
GOP state Sen. Troy Balderson appeared to squeak out a win over the Democratic nominee, Franklin County recorder Danny O'Connor. As of press time, there could still potentially be a recount, and provisional ballots are outstanding, but neither is expected to change the result. The Republican victory would mean Democrats will still need a net pickup of 23 seats to win the House this fall.
While the Cook Political Report officially called the race for Balderson late Tuesday evening, several other outlets still said it was too close to call.
But the fact that this race was even competitive to begin with casts doubt on Republican prospects of staving off that outcome.
Ohio's 12th District, vacated by the resignation of GOP Rep. Pat Tiberi, was never even supposed to be in play. The seat, which encompasses the suburbs and towns northeast of Columbus, is a reliably conservative stronghold in a deeply gerrymandered state. Trump carried this district by over 11 points in 2016.
But just as with other special elections in the 2018 cycle where Democrats waged a competitive race on red turf, from Alabama's Senate seat to Pennsylvania's 18th District, Republicans started to see danger signs as the election drew nearer. Polls began to show a close race in July, and the GOP frantically dumped money and resources into the district to try to shore up Balderson. Trump himself showed up to campaign, and warned his supporters that O'Connor was "a vote for open borders."
Balderson, for his part, was hardly a top-notch campaigner. One of his attack ads, in which he accused O'Connor of spending taxpayer money on a life coach, was roundly panned for its dishonesty. He refused to weigh in on the developing Jim Jordan sexual abuse scandal, and literally ran away from one man who tried to question him on the matter. And on the eve of the election, Balderson caused a controversy by insulting Franklin County.
According to CNN's Eric Bradner, there are roughly 70 House seats held by the GOP which are less conservative than Ohio's 12th District — considerably more than they would need. And if this race was close, then the battlefield is easily wide enough to make Republicans sweat.
Matthew Chapman is a video game designer, science fiction author, and political reporter from Austin, TX. Follow him on Twitter @fawfulfan.