GOP Divided By Immigration Debate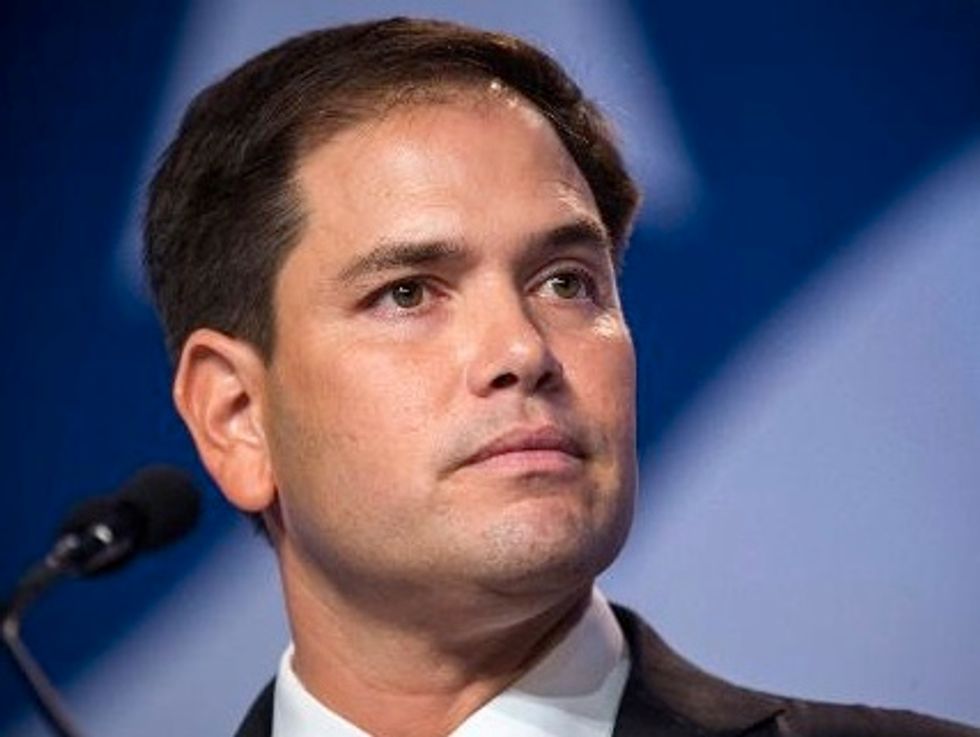 "I'm seldom accused of being too nice," writes Rep. Luis Gutierrez in his lively new autobiography. Yet the feisty and frank Chicago Democrat has been sounding a lot like Mr. Nice Guy these days as he tries to salvage immigration reform in the GOP-controlled House.
His book, Still Dreaming: My Journey from the Barrio to Capitol Hill, stirred considerable buzz for its less-than-flattering portrayal of President Barack Obama, of whom Gutierrez was an early supporter, for failing to push immigration reform during his first term as he had promised.
But on the heels of the government shutdown and the debt-ceiling showdown, the second-term president and both parties have new incentives to pass immigration reform — with less than a month left on the congressional calendar before the end of the year.
"I feel very, very optimistic," Gutierrez told me in a phone interview between meetings on Capitol Hill. In spite of Washington's bitter partisanship on full display in recent weeks, "quiet diplomacy" and "dialogue" about immigration reform "continued during all of that time."
Not everybody shares his optimism. Immigration has long divided House Republicans and the rest of the Grand Old Party. Amid changing times and demographics, the party faces a dilemma over how it can polish its brand and expand its reach without losing its conservative base.
Pragmatic moderates in the GOP leadership want to fix our broken immigration system to spur economic growth and broaden the party's ethnic diversity after last November's presidential election loss. The only specific policy recommendation in the national party's post-election "autopsy" called for the passage of comprehensive immigration reform.
But conservatives oppose anything that resembles "amnesty," including the "pathway" to legalization and ultimately citizenship that Gutierrez and other Democrats want for the nation's estimated 11 million undocumented workers.
Conservatives would rather emphasize border enforcement, even though more than half of the undocumented are estimated not to have entered over the border, but to have overstayed their visas.
The pressure is so fierce that Florida Republican senator Marco Rubio sounded this past weekend as though he was turning against the immigration bill he co-wrote and helped to persuade his fellow senators to pass in June.
In statements released by his spokesman Alex Conant, Rubio proposed a piece-by-piece approach to immigration reform instead of the comprehensive bill favored by the Senate. "(A)t this time, the only approach that has a realistic chance of success is to focus on those aspects of reform on which there is consensus through a series of individual bills," the spokesman said.
Pessimists say Rubio, a possible presidential hopeful, is knuckling under to pressure from the Tea Party right. But reformers argue that his support for scaled-back immigration reform is not a deal-breaker, since the Republican-led House was never going to pass the Senate's comprehensive bill anyway. Since Rubio already lost credibility with House conservatives when he helped to author the bill with the Senate's "Gang of Eight," his latest move can be seen as a gesture to meet House Republicans halfway.
Among Democrats, Gutierrez has tried to stay upbeat and keep talking to key Republicans, which is not always easy. For that unease, he didn't let his own party off the hook, either. After all, he pointed out, President Obama and Democrats didn't push comprehensive immigration reform when they ran both houses of Congress.
And when he and Rep. Paul Ryan made two joint appearances in Chicago in April on behalf of immigration reform, Gutierrez reminds us, he took heat from Democrats for palling around with the enemy. Outreach, he insists, has to work both ways. "Wash D.C. is a place where bipartisanship is always lauded but never rewarded," he said.
With non-Hispanic whites expected to become a minority by the mid-2040s, the future of the Republicans as a national party is at stake. Opponents of reform complain that new immigrants would be a gift to Democrats, since they have tended to vote that way. But experience shows Hispanic immigrants and others can be very persuadable, when parties show that their votes are wanted.
(E-mail Clarence Page at cpage@tribune.com.)
AFP Photo/ Andrew Burton