GOP Hopes 2016 Nomination Process Will Be Quick, Smooth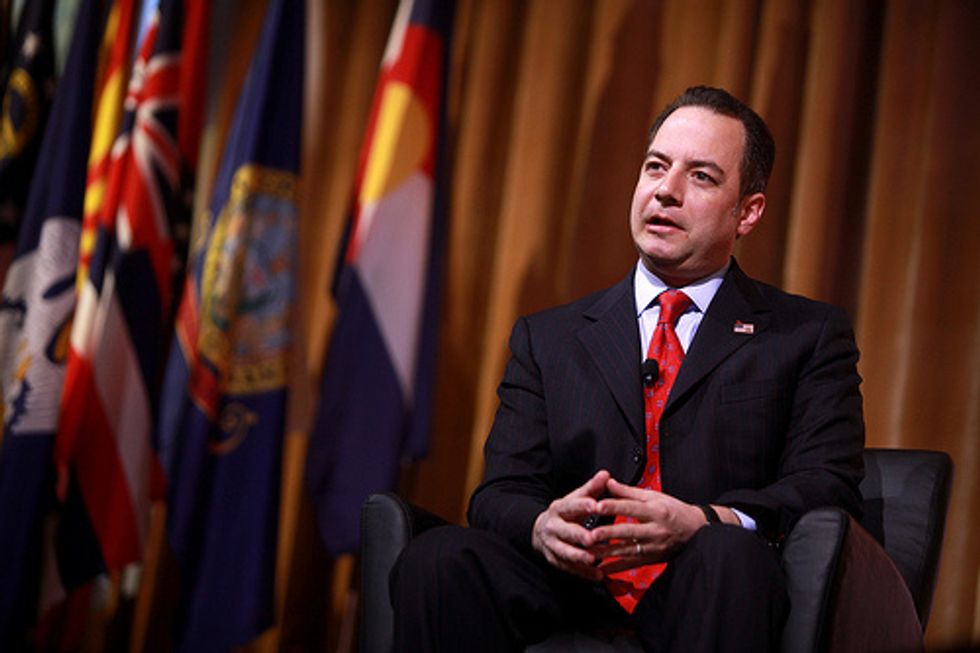 By David Lightman, McClatchy Washington Bureau (TNS)
CORONADO, Calif. — Republican leaders are desperate to make the presidential nominating process quick and clean so their nominee can get onto the business of running against the Democrat in the general election.
Instead, it could become an unruly slog.
The party changed its rules and policies dramatically so someone could wrap up the 2016 nomination fast. Frequent debates are being discouraged. The nomination fight will be shorter, with voting in primaries and caucuses starting later and the formal nomination wrapped up at the Republican National Convention earlier.
All this was designed to avoid a repeat of 2012, when eventual nominee Mitt Romney took seemingly forever to clinch the crown, then was left financially overwhelmed by President Barack Obama through the spring and summer, while waiting to be freed to spend more after a very late convention.
"The party has learned from its mistakes. It's methodically worked this out," said Saul Anuzis, a veteran Republican consultant and former Michigan party chairman.
The Republican National Committee, the party's governing body, is meeting at an oceanside resort in this Southern California city this week, going over the rules, confident that the revised system will work.
First, the party is striving to delay the start of primary season, pressing to start it in late February, not early January.
The four historically early states — Iowa, New Hampshire, South Carolina and Nevada — would vote in February.
Any other state trying to hold a primary or caucus in February or earlier would be severely punished. A noncomplying state could lose almost all its convention delegates.
That's designed to discourage line-jumpers such as Florida, which in 2012 held its primaries in January. It lost half its delegates, obviously not enough to discourage state officials.
"I'm cautiously optimistic this will work," said Steve Scheffler, Iowa Republican national committeeman.
After March 1, other states would hold nominating contests. Prior to March 15, delegates would be awarded proportionately according to their vote totals. While the Republican leadership wants a nominee chosen quickly, that's tempered by the goal of settling on someone proven throughout the country.
After mid-March, it would be time to get serious and end the suspense. A state then could hold a winner-take-all election, a strategy designed to speed up the process and produce a winner.
Florida is expected to hold its primary March 1, the same day several other states are expected to vote. There is some talk Florida could move later if the winner-take-all format would help former Gov. Jeb Bush or Sen. Marco Rubio, said Peter Feaman, state national committeeman.
Other states could deploy the same tactic. Michigan and Massachusetts could hold out for favorite son Mitt Romney. (He was born in the former and served as governor in the latter.) Texas could help Gov. Rick Perry or Sen. Ted Cruz, and so on.
Republican leaders also plan to hold their convention in Cleveland July 18-21, next year instead of 2012's late August week, so the newly minted nominee can start running the general election race as soon as possible.
Federal election rules say a candidate can only spend money raised for primaries before the convention, and can spend money raised for the general election only after the convention.
In 2012, Obama had no primary opponent, and spent his millions of primary money negatively defining Romney. Romney in turn had to spend most his primary cash on his long primary battle, and couldn't tap into the general election war chest until the fall.
Other efforts to help the eventual nominee reach the general election in good shape include limiting intra-party debates and making it harder to nominate rivals at the convention.
The one threat to the idea of a fast and smooth nominating season is the large field of candidates.
At least 17 prominent Republicans, including nine current or former governors or U.S. senators, are considering seeking the nomination.
That means the party could see essentially two primaries throughout next year. Both of the party's wings, the center-right establishment and the hard-core conservatives, have wide open fields that seem unlikely to be winnowed down for some time.
Republican Chairman Reince Priebus is convinced the process will work. He predicted a March 1 primary that could involve as many as 20 states, and two-thirds of all delegates could be awarded by the third week in March.
That means, he said, the field will be sorted out quickly. "The money will be limited," he told McClatchy in an interview, "and people will see who's viable."
With so many running, though, a smooth convention is no guarantee. "You might have candidates stay in till the end thinking they have a chance," said Anuzis.
Photo: Gage Skidmore via Flickr