GOP House Candidate Has No Qualms About War With Mexico To Stop Illegal Immigration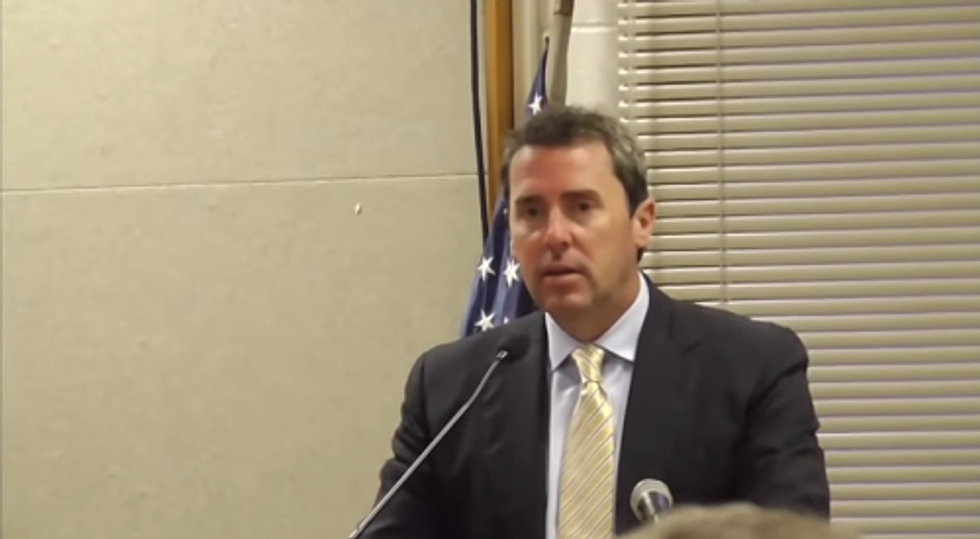 by Andrew Kirell, Mediaite.
The Republican candidate for U.S. House in North Carolina's 6th district recently suggested that the United States military could use force in Mexico to prevent the flow of foreigners crossing the border with drug cartels.
During a GOP runoff forum in June, hosted by a Tea Party group in Rockingham County, Mark Walker was asked how he would secure the United States' southern border.
"My first answer is we're going to utilize the National Guard as much as we can," he said in a video originally posted by liberal blog Daily Kos.
He continued: "But I will tell you, if you have foreigners who were sneaking in with drug cartels to me that is a national threat and if we've got to go laser or blitz somebody with a couple of fighter jets for a little while to make our point, I don't have a problem with that either."
An off-camera voice then asked him if he'd have "any qualms about starting up a little war with Mexico."
His response: "Well, we did it before. If we need to do it again, I don't have a qualm about it."
Walker is a Baptist minister who came from behind to defeat GOP frontrunner Phil Berger Jr. in a runoff primary earlier this year. Both were vying for the nomination to replace retiring 30-year GOP Rep. Howard Coble. Most polling data currently available show Walker enjoying a lead over Democratic nominee Laura Fjeld.
Video of Walker's remarks is below:
This article originally appeared on Mediaite. You may also enjoy these Mediaite stories:
Clay Aiken Thinks J-Law Got What She 'Deserves' with Nude Photo Hack
Peyton Manning on Legal Weed: 'Pretty Good' for My Pizza Business
Biden Invokes Former Senator Known for Sexual Assault at Women's Leadership Forum