GOP Lawmakers Join Media In Obsession With 'Knockout Game'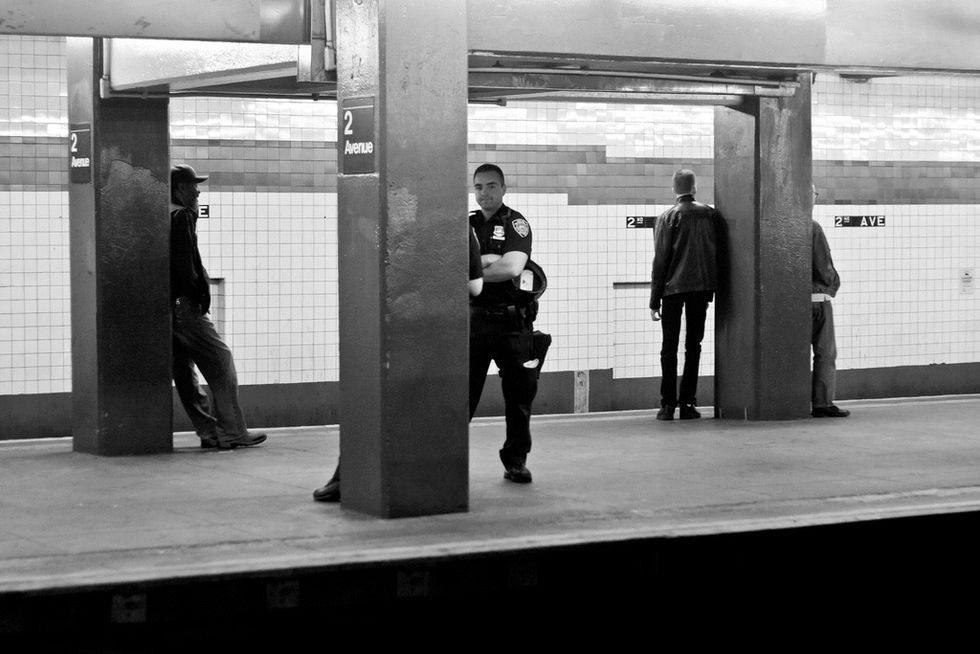 In recent weeks, legislators across several states have taken notice of the media frenzy surrounding the so-called "knockout game."
Videos and stories circulating around the Internet and various news outlets describe a "game" that involves a person or a group of people — generally teenagers — punching an innocent bystander with the goal of knocking out the victim. The vast majority emphasize the races of the attackers (black or Hispanic) and the victims (white).
In response to the media hysteria surrounding the assaults, several states have introduced bills meant to establish distinct and harsher assault charges for those who participate in the knockout game.
Lawmakers in New York, for example, have proposed a bill that would allow the state to charge those associated with the game with a Class D felony, which holds sentences that range from 5 to 25 years, as opposed to a Class B felony (from 4 to 15 years). Similarly, in New Jersey, lawmakers have introduced a mandatory minimum penalty for participants; generally, others charged with aggravated assault face 3 to 5 years in prison, but do not face mandatory minimum sentences. And in Oklahoma, state representative Bobby Cleveland (R) says he wants to make "unprovoked battery" a felony rather than a misdemeanor charge, according to ThinkProgress.
Legislators in Pennsylvania want to create an entirely new intermediate assault charge specifically for people associated with participating in the knockout game.
The greatest similarity between the proposed bills is that they are being pushed by the states' Republican lawmakers. In November, Republican assemblyman Jim Tedisco of New York was one of the first lawmakers to propose a bill directly related to the game. According to his chief of staff, Adam Kramer, the proposed legislation does not include the actual term "knockout game," but rather describes the game as a "gang assault where someone sucker-punches an innocent or hits an innocent bystander with the sole purpose of just hitting him for no reason." Even more recently, New Jersey Republican assembly leader Jon Bramnick has pushed for his own bill meant to "ensure that our laws address the newest inceptions of violence with the harshest possible penalties."
Though GOP lawmakers are responding quickly to media reports that portray the game as a sudden and new phenomenon – one that is "on the rise," according to the New York Post — the "game" might actually not be a game — and may not be so new.
In fact, the first time the knockout game actually made headlines was back in 2011, after an unprovoked group of kids who called themselves "The Knock Out Clan" assaulted a 51-year-old man in Missouri. Even before 2011, similar acts had occurred. At the time, however, many of the incidents were attributed to another game: "Polar Bear Hunting." The term described the act of young black people preying upon and attacking innocent white people.
Recently, referencing the murder of a white teenager in Oklahoma, conservative site American Thinker described the "sadistic activities such as 'Knock-out King,' 'Polar Bear Hunting,' and 'Apple Picking'" as examples of the "favorite pastimes in urban American."
Others, however, are doubtful that the phenomenon — usually depicted by the media through the use of videos that show black teens attacking innocent white bystanders — exists and worry that the media attention only encourages racial stereotypes.
New York City police commissioner Ray Kelly says he fears that "when you highlight an incident, or a type of criminal activity, some people will simply try to copy" it, and notes that he still has not determined whether or not the knockout game is a "real phenomenon."
A Jersey City police officer more firmly declared, "If there ever was an urban myth, this was it."
Even so, Republican lawmakers have finally found something to spur them to swift legislative action: right-leaning media-fueled rumors of a race war waged by young blacks against whites.
Photo: Susan NYC via Flickr