GOP Leaders Fear Trump Poisoning Down-Ballot Races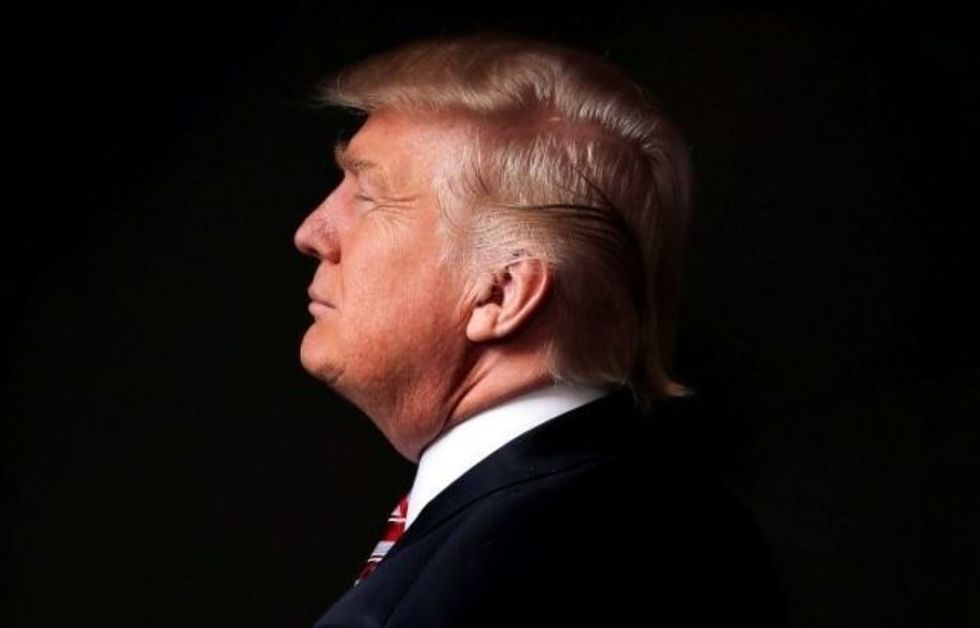 Reprinted with permission from Shareblue.
Between the time Trump entered the Oval Office and June 2018, Democrats took control of 43 state legislative seats that were previously controlled by Republicans. In fact, in every single special election since Trump took office, Republicans have lost support compared to previous elections.
And Republicans fear this is just the tip of a very large, very blue iceberg.
"There is more Democratic enthusiasm than I have seen in the last few cycles," Robin Vos, Republican speaker of the Wisconsin Assembly told The Hill. "That's a reality I can't ignore."
Much of the media attention heading into the 2018 midterms is focused on the attempt by Democrats to regain control of Congress, where they need to gain 23 seats in the House and two seats in the Senate to do so.
But The Hill talked to several Republicans at the National Conference of State Legislators annual meeting who expressed fear and dismay at how Trump's abysmal approval ratings will impact state and local races.
"While they praised Trump and his accomplishments on the record, many privately said his leadership style and polarizing nature would make their re-election bids more difficult," reports The Hill.
While Democrats are running on a variety of issues important to constituents, the impact of Trump's extreme unpopularity is also a factor in ratcheting up the enthusiasm level.
Groups like EMILY'S List have seen overwhelming enthusiasm from progressive candidates who are running for office at the local level all the way up to House and Senate races. Progressive groups like SwingLeft are raising funds for Democratic candidates in swing districts, those districts where Democrats are most likely to flip a seat from red to blue.
In this election cycle, the online fundraising platform ActBlue saw $1 billion raised for Democratic causes and candidates.
The latest Gallup poll has Trump's approval rating at 41 percent. Trump's disapproval rating has stayed above 50 percent since early February 2017, just weeks after his sparsely-attended inauguration.
Democrats know anti-Trump sentiment is helping their bid to make gains up and down the ballot. "The more he [Trump] keeps it up, the more people are encouraged to restrain him," said Brian Egolf, the Democratic speaker of the New Mexico House.
Trump's impact on all kinds of races has already been seen.
In a special Senate election in Alabama, Trump initially endorsed Luther Strange. Strange was beaten in the Republican primary by Roy Moore, who was later accused by multiple women of having inappropriate relationships, including with an underage girl. Undeterred, Trump, himself a self-admitted sexual predator, fully endorsed Moore, only to see Democratic candidate Doug Jones win an upset victory.
In Virginia in 2017, Trump went all-in to support Ed Gillespie's bid for governor. In that election, Democrats not only won all statewide races, including governor, but also made historic gains in the state legislature.
In 2018, Trump campaigned in a special election in a deep-red Pennsylvania district, only to watch his preferred candidate lose to Democrat Conor Lamb.
Trump's latest gambit is in Ohio's 12th Congressional District, where he endorsed Troy Balderson in a district Trump carried by 11 points. Democrat Danny O'Connor was leading in the latest poll.
When speaking about Republicans running for Congress, Republican strategist Mike Murphy described Trump as an "anchor around your neck."
It looks like that anchor may also weigh down Republicans running in state and local races, too.
Published with permission of The American Independent.