GOP Leaders Refuse To Condemn Trump's Racist Attacks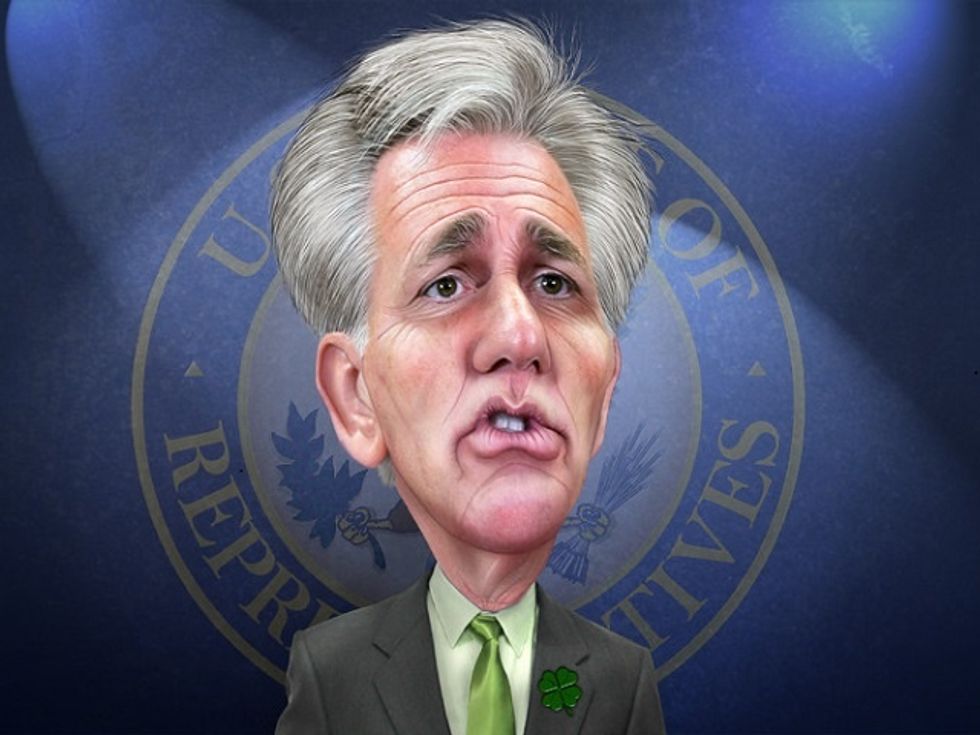 House Republican leaders on Tuesday pushed for their members to vote against a congressional resolution condemning Trump's racist attacks on four Democratic congresswomen.
Democrats passed a resolution calling out Trump's "xenophobic" attacks on the congresswomen after he told them to "go back" to their countries. All four women are U.S. citizens.
Despite the content of the tweets, House Minority Leader Kevin McCarthy insisted during his weekly press conference they were not racist.
"I will vote against this resolution," McCarthy told reporters.
Asked if he would encourage Republican members to oppose the legislation, McCarthy said "yes" and derided the anti-bigotry legislation as "all politics."
"Thank you Kevin!" Trump wrote soon after the press conference, hailing his fellow Republican for backing his racism.
A spokesman for Rep. Steve Scalise (R-LA), McCarthy's second-in-command, later confirmed that the party would be recommending a "no" vote on the legislation.
Advisers to Trump's reelection campaign have said that they believe Trump's racism is an asset to be exploited ahead of the election to motivate bigoted voters.
By backing his racism on the floor of the House, Republican leaders have now made it clear that racism is a shared party value from the White House to the Capitol. Only four Republicans voted for the resolution.
Published with permission of The American Independent.