GOP Panics As Ohio Senate Frontrunner Quits A Month Before Filing Deadline
@FAWFULFAN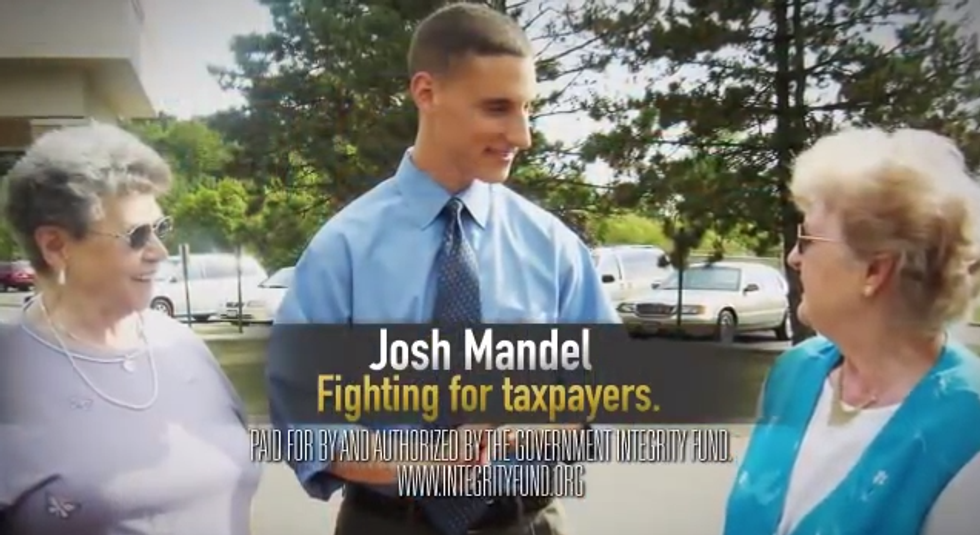 Reprinted with permission from Shareblue.com
By all accounts, it was supposed to be easy for Republicans to hold the Senate this year. Ten Democratic incumbents are up for election in states Donald Trump carried.
But thanks to Trump's massive unpopularity and public malaise against the GOP, the party has failed to field good Senate candidates in most states.
For months, it looked like the exception would be Ohio, where Sen. Sherrod Brown faced a high-profile challenger in State Treasurer Josh Mandel.
But on Friday, with only 33 days to go until the filing deadline, Mandel stunned observers in Ohio and sent Republicans into a panic by announcing he is dropping out of the race to care for his wife's illness.
Mandel, a staunch tea party favorite who already ran against Brown in 2012, was an extremist candidate famous for his bald-faced lies about his Democratic opponent, including that he urged protestors to poop on police cruisers, that he invented outsourcing, and that he was behind the private jet exemption in the GOP tax scam.
Mandel has also come under fire for calling the Anti-Defamation League a "partisan witchhunt group" for criticizing white supremacists. He also defended rape apologist Pizzagaters Mike Cernovich and Jack Posobiec.
Despite his penchant for fringe politics, Mandel came within six points of defeating Brown in 2012, and early polls suggested the race would be competitive.
With Mandel out, Republicans' options are very limited.
Retiring Rep. Pat Tiberi had previously expressed interest, but Mandel had forced him out of the race early, and indications are that Tiberi is no longer interested even without Mandel. There were rumors that termed-out Gov. John Kasich might throw his hat in the ring, but his chief strategist threw cold water on this idea, saying Kasich has "bigger fish to fry."
The GOP's only notable option left is Mike Gibbons, a Cleveland banker and Republican donor who has a huge amount of resources but has never held political office.
If Republicans cannot find a viable Senate candidate, the lack of a draw for GOP voters could also endanger their hold on the governor's mansion, where several Democrats, including former Consumer Financial Protection Bureau chief Richard Cordray, are already mounting campaigns.
Candidate recruitment is proving impossible for Republicans under Trump. Mandel's exit will only pull Ohio further from their grasp.