GOP Probe Of Benghazi Holds Political Peril For Both Parties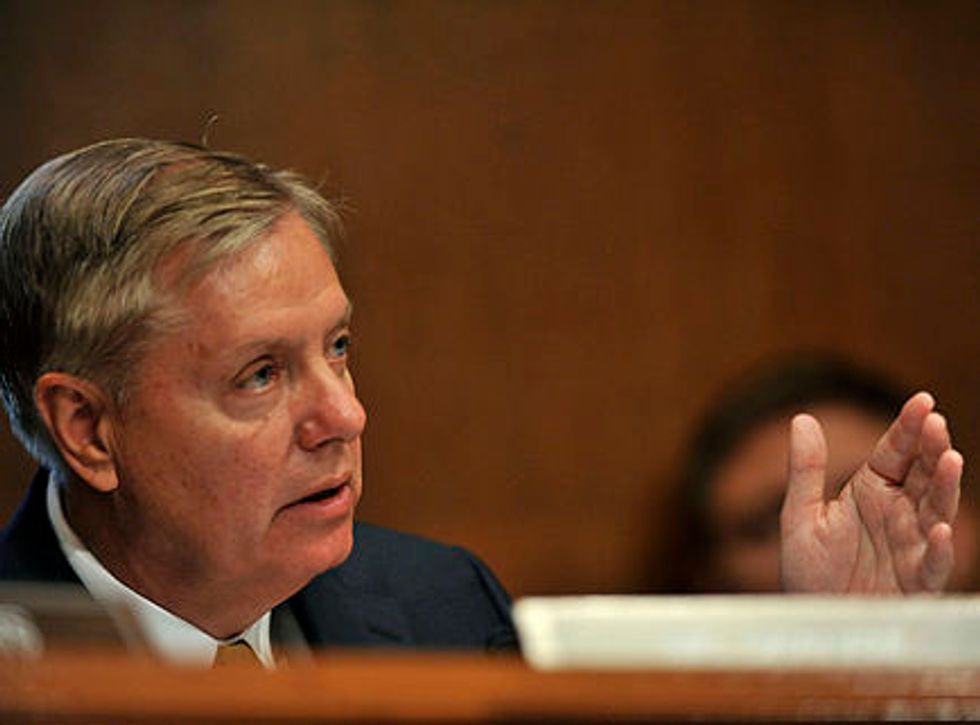 By David Lightman, McClatchy Washington Bureau
WASHINGTON — The creation of a special committee to investigate the 2012 Benghazi attacks carries the potential for political gains — and risks — for Republicans.
The House of Representatives voted Thursday create a special panel to investigate the Sept. 11, 2012, attacks, a vote pushed through by the Republican majority on a largely party-line vote.
The panel is to investigate "all policies, decisions, and activities" dealing with the attack on the U.S. diplomatic mission in Benghazi that left four Americans dead. Its timetable is open-ended — virtually assuring that hearings will be held, and reports will be issued, as the 2016 presidential campaign unfolds.
Republicans, who will rule the committee 7-5, sense potential for staggering President Barack Obama and, perhaps more important, former Secretary of State Hillary Clinton on her way to the 2016 presidential race. They see fundraising possibilities, as well as a powerful tool for firing up their base for this midterm election, a time when turnout is traditionally low.
Many Republicans also worry they're playing with political fire.
"The people who are seen as politicizing this are going to get burned" regardless of political party, warned Sen. Lindsey Graham (R-S.C.).
Democrats have their own quandary. If they keep saying it's all politics, they could look like they're trying to avoid further examination of how the Obama administration responded to the attacks that killed four Americans including the U.S. ambassador to Libya.
"If Democrats are seen as not wanting to know more about Benghazi, if they're seen as protecting the White House and Clinton, they'll get burned," Graham said.
Democrats seem unworried by that prospect. "Trying to politicize a tragedy where people lost their lives is not going to work out," said Sen. Tim Kaine (D-VA) who last week endorsed Clinton for president in 2016.
Since the attacks on the U.S. special mission and nearby CIA annex in Benghazi, Republicans have questioned U.S. security arrangements and the military response to the incident.
Republicans see an opening for embarrassing Clinton, but polling suggests the public is not that interested. And a Pew Research Center survey last year, as Congress held hearings on Benghazi, found one-third of independents thought Republicans had gone too far.
While Republicans tend to follow Benghazi developments, independents and Democrats have been less engaged. When Congress held hearings on the incident a year ago, Pew found that 23 percent of Americans followed the hearings very closely — far behind the 40 percent who were following news about the economy and the rescue of three Cleveland women who had been held captive.
There's also scant evidence yet that the incident will make much difference if Clinton runs for president. A March Pew poll found two-thirds of Americans approved of the job she did as secretary of state.
When Pew asked people to cite the most negative thing about Clinton, Benghazi topped the list, but at just 15 percent. Gallup asked a similar question — what would be the worst or most negative thing about a Clinton presidency — and Benghazi was seventh on the list, at 2 percent. Tops was that she was not qualified, followed by her gender.
Benghazi could matter politically, though, because it motivates Republicans, said Carroll Doherty, Pew director of political research.
The party is trying to show Benghazi is part of a pattern typical of Clinton's tenure as secretary of state from 2009 to 2013. If she runs, "both in the primary and general she'll be facing people with almost no foreign policy experience," said Dan Holler, spokesman for Heritage Action, a conservative political group. "She'll no doubt try to exploit that."
If she does, Holler said, Republicans will contend Benghazi "does contribute to a narrative that she was a major player in a foreign policy agenda that is widely seen as a failure."
Want more congressional news? Sign up for our daily email newsletter!
Photo: Secretary of Defense via Flickr