GOP Quietly Backing Off Obamacare Fight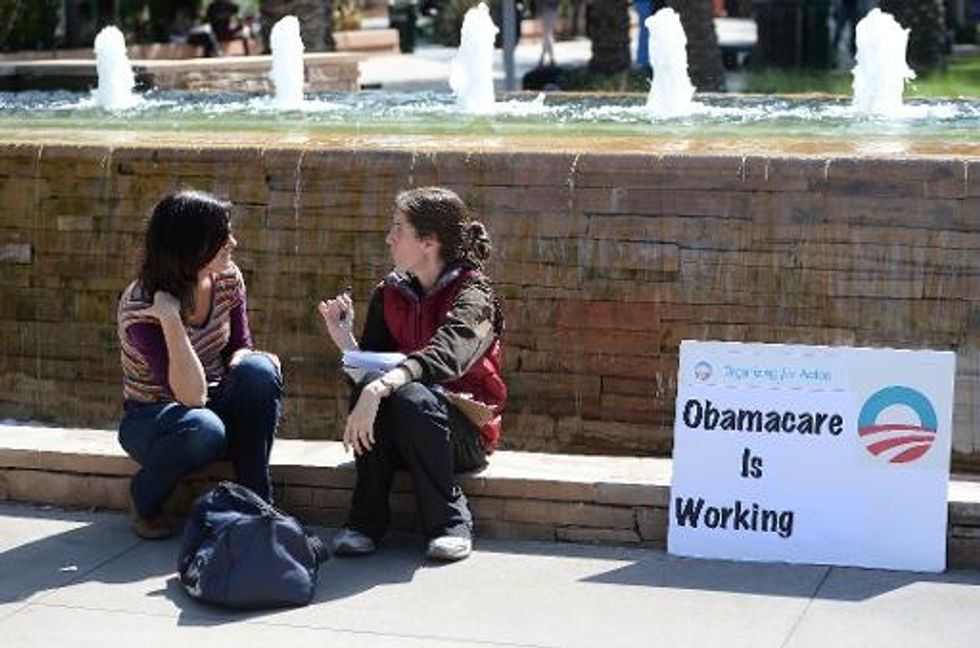 Republicans hardly ever admit defeat, but that doesn't mean they are always victorious. In their fight against the Affordable Care Act, they are losing and silently retreating.
The right has waged war on President Barack Obama's health care legislation since well before the reform even took effect. And following the troubled HealthCare.gov launch in October, the GOP appeared confident that it had won.
In more recent months, however, increased enrollments and reduced numbers of uninsured Americans across the country have signaled a turning point in the fight over covering the uninsured.
As a new CNN/ORC International Survey poll released Sunday finds, even as the public maintains an unfavorable view of Obamacare's success, an overwhelming 61 percent say they do not want the law repealed. And while 49 percent of those who say they want to keep it admit they would like to see some changes, 51 percent of Americans surveyed believe that the "current problems facing the health care law" will eventually be solved.
The White House shares Americans' optimism that the law will eventually run more smoothly, touting the 8 million Obamacare enrollments by the end of April. Additionally, recent data released by several insurers finds that most newly insured Americans are, indeed, paying their premiums.
An obvious marker of this progress is, as The Hill notes, the House's legislative schedule for the coming weeks. According to The Hill, House Republicans have not scheduled a single vote or hearing on Obamacare and not one House Committee has announced plans to continue attacking the law through hearings.
That's not to say that Obamacare has suddenly found a new ally in the GOP. Republicans will certainly continue their assault ahead of the 2014 midterm elections. But the political barbs are becoming less frequent and less aggressive. Not that the GOP wants to admit it.
"There is absolutely zero evidence that any Republican is talking about Obamacare less," National Republican Senatorial Committee spokeswoman Brook Hougesen told The Hill.
But the legislative shift makes it hard to deny that conservatives have been increasingly and uncharacteristically mum on the issue. It could be that the GOP has not stopped focusing on Obamacare, but merely has moved on to other issues. Or it could be that Republicans are, as Democratic Senatorial Campaign Committee spokesman Justin Barasky puts it, "beginning to abandon their failed strategy of wasting millions attacking Democrats on Obamacare."
But fear not: Republican politicos still have plenty of talking points for the rest of 2014. Their current favorite "scandal" — Benghazi — will take over from here.
AFP Photo/Robyn Beck
Want to keep up with the latest Obamacare news? Sign up for our daily email newsletter!