GOP Rep. Taylor's Campaign Forged Signatures For Spoiler Candidate
@FAWFULFAN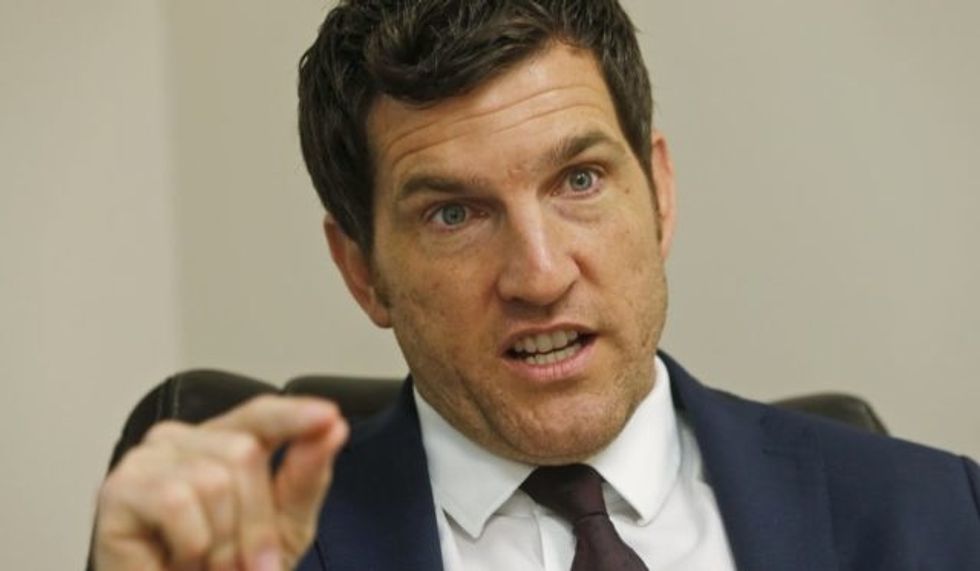 Reprinted with permission from AlterNet.
An investigation by the Virginian-Pilot has discovered that the campaign workers of Rep. Scott Taylor used fraudulent signatures to help independent candidate Shaun Brown qualify for the congressional ballot, in an apparent attempt to split the vote against Democratic candidate Elaine Luria.
All told, the Virginian-Pilot uncovered signatures from four dead people and 59 people who claim they did not sign the petitions. "Some of the fraudulent entries contained misspelled names. Others had an address that the person hadn't lived at in years written next to the name. One person was in the hospital being treated for throat cancer on the day he was reported to have signed. Another said she was out of town attending a graduation ceremony," the report found.
In fact, "most of those who said they didn't sign had no idea how their names ended up on the petitions. Some said they were Taylor supporters or Republicans, had given money to Taylor's campaign, were on an email list for him or had agreed to put his campaign signs in their yards." A few of the people, moreover, said that they were rethinking their support for Taylor in the wake of the controversy.
Brown ran against Taylor as a Democrat in 2016. She is currently awaiting trial on charges that she defrauded the federal government by misrepresenting the work done by a nonprofit serving meals to low-income children. Despite this, she is making another run for Congress as an independent, and Democrats worry she could end up a spoiler. Republicans are very keen to ensure this happens: many of the people who actually did sign the petitions were local GOP officeholders.
Taylor, a former Navy SEAL serving his first term in Congress, claims that while he knew his campaign workers were involved, he did not personally order it, had no nefarious intent, and fired some of his strategists in the wake of the controversy. Luria, a former Naval commander and first-time candidate, hopes to unseat him this November on a progressive platform of protecting Social Security and Medicare, voting rights, and reproductive health care.
The 2nd District consists of the southeast portion of Virginia, including Norfolk and Virginia Beach. It is broadly considered one of the most competitive House races in the region.
Matthew Chapman is a video game designer, science fiction author, and political reporter from Austin, TX. Follow him on Twitter @fawfulfan.
Header image from Washingtontimes.com