GOP Senator: 'God Bless The Koch Brothers' [Video]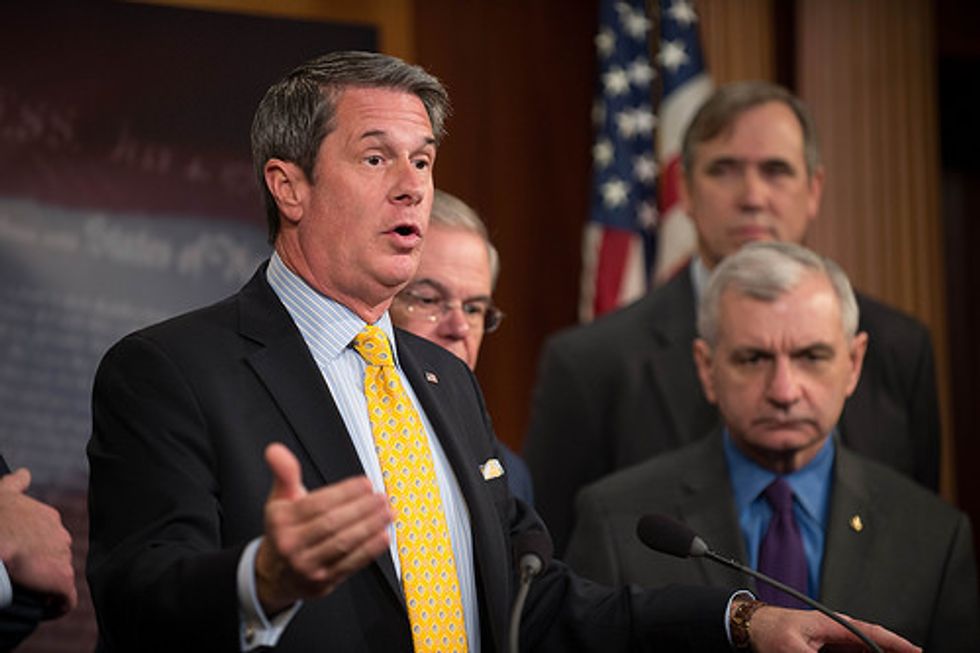 As Democrats prepare a major campaign to attack Republicans for their ties to billionaire political donors Charles and David Koch, certain GOP politicians are making the job spectacularly easy.
Senator David Vitter (R-LA), who plans to run for governor of Louisiana in 2015, is not ashamed of the Koch brothers. On the contrary, he considers them to be true American heroes.
"I think the Koch Brothers are two of the most patriotic Americans in the history of the Earth," Senator Vitter told the crowd at a town hall in Blanchard, Louisiana on March 18. The comments drew enthusiastic applause from the audience.
"God bless the Koch brothers," Vitter added. "They're fighting for our freedoms."
Video of his remarks is below, via American Bridge:
Vitter certainly has plenty of reason to be thankful for the billionaire brothers. Koch Industries has donated $38,000 to Vitter's campaign committee and leadership PAC over the past year, and Koch-backed dark money groups have been blanketing the airwaves in Louisiana with misleading ads attacking the state's Democrats.
Photo: Senate Democrats via Flickr