GOP Ways And Means Chair Can't Explain Tax Bill
@FAWFULFAN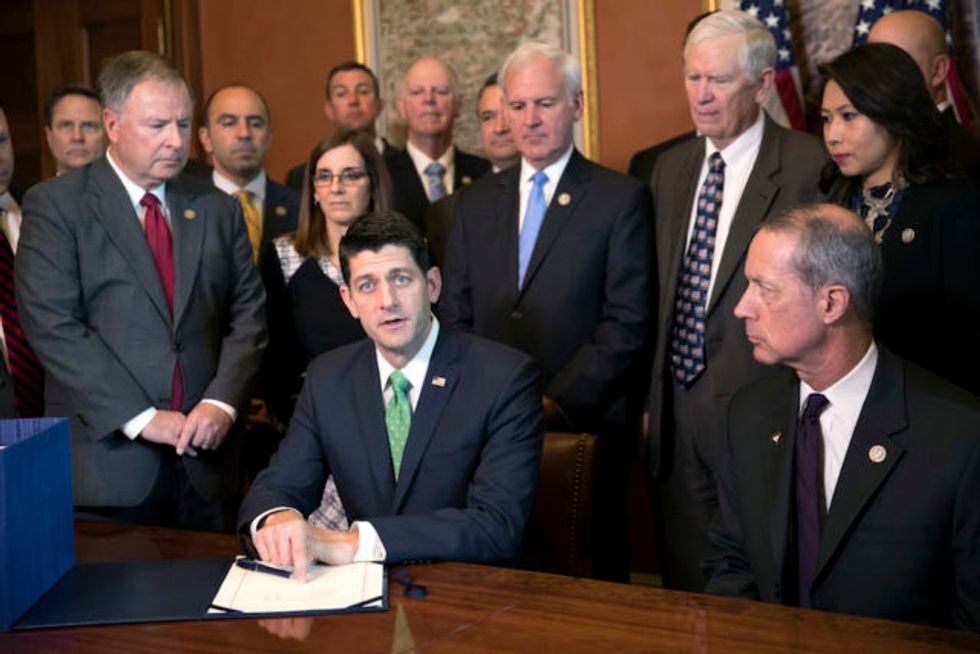 Reprinted with permission from Shareblue.com
Now that the House has passed the GOP tax scam — with only 12 Republicans voting against it and zero Democrats supporting it — and it is heading to the Senate Tuesday night for a final vote, it is worth considering how shockingly little Republicans know about their own bill.
Nothing better exemplifies this than the struggle by Huffington Post congressional reporter Matt Fuller to find a single House Republican who could even name the new individual income tax brackets in the bill they were voting on:
Republicans who couldnt name the tax brackets:

Kevin Brady
Diane Black
Roger Williams
Tom McClintock
David McKinley
Kevin Cramer
Mike Gallagher
Bradley Byrne
Lynn Jenkins
Bill Johnson
Chris Collins
Jeff Denham
Chuck Fleischmann
Jackie Walorski
Billy Long
Ralph Abraham
Trey Gowdy

— Matt Fuller (@MEPFuller) December 19, 2017
It is inexcusable for any of these Republicans to not know something so completely basic about their own bill. But perhaps the most shocking name on that list is Rep. Kevin Brady.
Brady, who represents the suburbs north of Houston, Texas, is the chairman of the House Ways and Means Committee and the Joint Committee on Taxation. He led the efforts to write the House version of the bill, and chaired the conference committee to reconcile the House and Senate versions of the legislation.
And apparently even he did not read the bill.
Throughout this process, Republicans have acted like they had only the most marginal relationship with the drafting of their own bill. In the first Senate vote, most of their caucus didn't even get to read it until hours beforehand. This is how that version ended up with spectacular math mistakes, including one that would have set all corporate tax deductions to zero.
Some Republicans already anticipate so many problems with this tax bill that they are advocating a second bill to fix the problems — but notably, are not considering actually slowing down and rewriting the one they already have.
The GOP approach to governing could not be summed up more clearly than by the fact that most of their congressmen, including the chairman who wrote it, do not understand it.
And if they do not understand it, there is no chance that the middle class will reap anything but disaster from it.