CBO Director Explains Why The GOP's Latest Anti-Obamacare Talking Point Is Bunk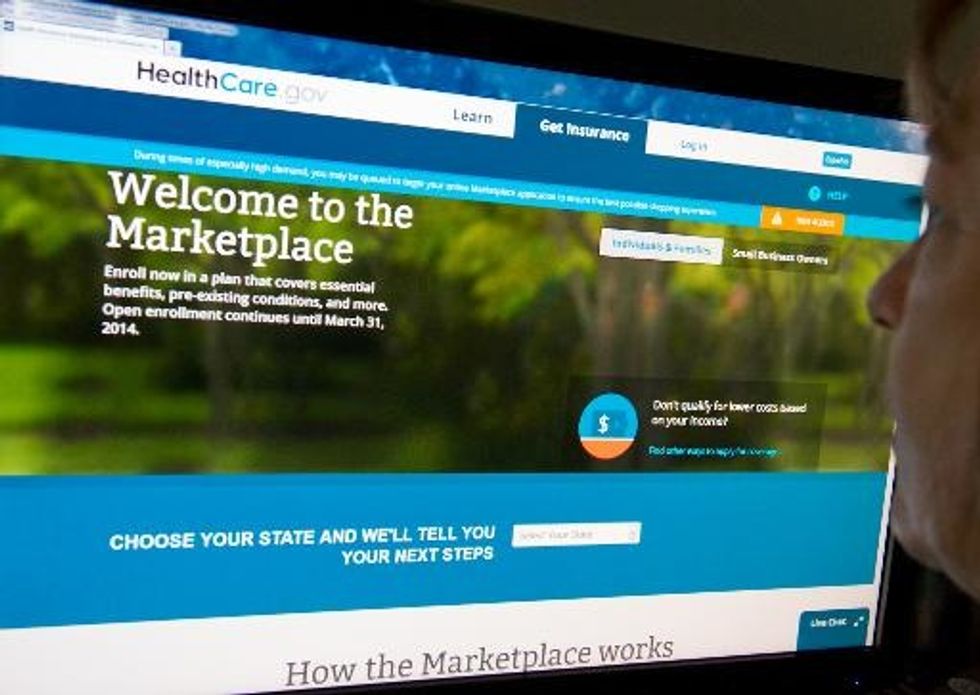 Republicans have seized on a few sentences in a new Congressional Budget Office report that says that while the labor force will continue to grow over the next decade, there will be a reduction in the hours worked because of Obamacare:
The reduction in CBO's projections of hours worked represents a decline in the number of full-time-equivalent workers of about 2.0 million in 2017, rising to about 2.5 million in 2024.
This instantly became a screaming headline for the right that Obamacare kills jobs, which earned three Pinocchios from The Washington Post 's fact checker, Glenn Kessler . Jobs will not be lost, but "some people might decide to work part-time, not full time, in order to keep getting health care subsidies. Thus, they are reducing their supply of labor to the market."
In other words, people will be able to work less without the fear of losing their health insurance, which is fantastic. Mothers and fathers will choose to stay home with their kids and workers will have the freedom to start businesses and seek educational opportunities.
CBO Director Doug Elmendorf explained why this is actually a good thing while testifying before Congress:
He also noted the health law will actually reduce the unemployment rate .
"Obamacare alters the employer-employee relationship in a way that empowers employees," Business Insider 's Josh Barro wrote, explaining how the law will help decrease income inequality.
Meanwhile, the other news in the report contradicts nearly every talking point Republicans have used against the law. Not only does it decrease the deficit, the CBO found that "there is no compelling evidence that part-time employment has increased as a result of the ACA."
And though the number of enrollments predicted for this year has been reduced by 1 million due to the flawed rollout, the numbers for the next few years are impressive.
"The ACA will increase the number of Americans with health insurance by 13 million this year, 20 million next year, and 25 million a year from then through 2024," The Los Angeles Times ' Michael Hiltzik wrote . "Some 80 percent of those enrollees will be receiving federal subsidies to keep their coverage affordable."
Although this new anti-Obamacare talking point has already been struck down, that only makes it stronger with Republicans.
If increasing the workforce is the party's goal, let's just get rid of Social Security and Medicare so grandma stops lounging around and gets a job.
Or if they really wanted to grow the workforce, Republicans could pass the Senate's immigration bill. The CBO predicts that this one piece of legislation would cut the deficit, grow wages and increase the labor force by 6 million in the next decade.
(h/t on Elmendorf's testimony to @ BrianBeutler )
AFP Photo/Karen Bleier