GOP's Latest Obamacare Alternative Would Increase Uninsured, Deficit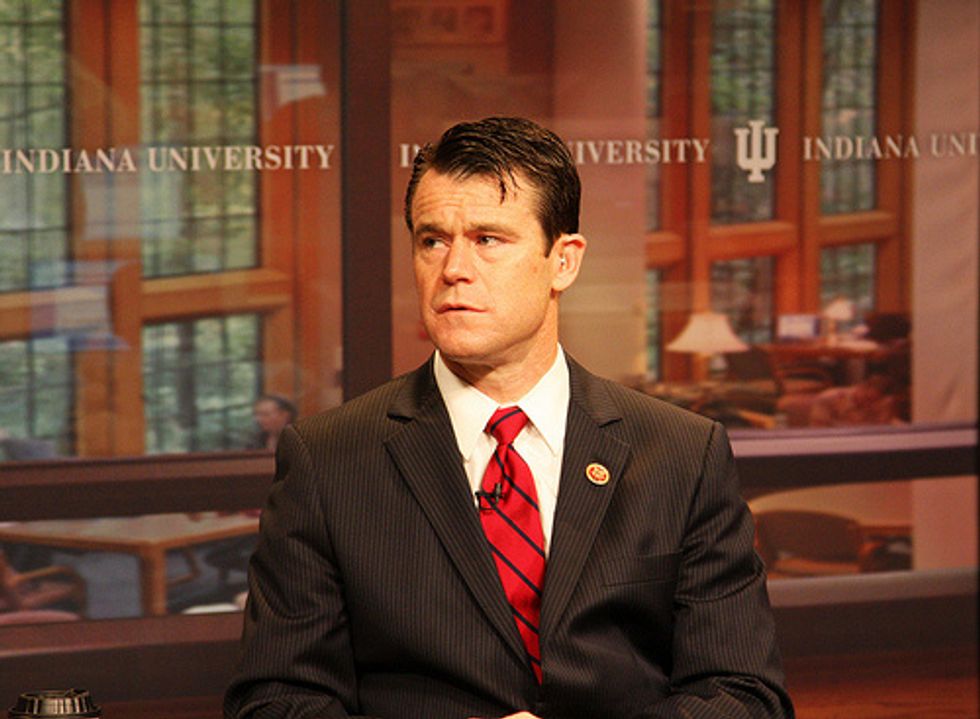 The Republican Party's latest Obamacare "fix" would actually strip 1 million Americans of their health care coverage, according to a newly released report from the Congressional Budget Office.
The legislation in question is a bill authored by Rep. Todd Young (R-IN), which would change the rules governing the Affordable Care Act's employer mandate. Under the current law, employers with at least 50 full-time workers must offer their employees health coverage, or pay a fee. Young's bill would raise the threshold for what constitutes "full-time work" from 30 hours per week to 40.
"We need a real solution for those hardworking Americans who just want to provide for their families," Rep. Young said during the committee's markup of his bill. "Simply put, this bill offers that solution by repealing the Affordable Care Act's 30-hour definition of full-time employment and replacing it with the traditional 40-hour work week. This would restore the hours—and more importantly, protect the wages—of Americans who need them most."
According to the CBO, however, Young's plan isn't quite as helpful as he claims.
In the report, the CBO and the staff of the Joint Committee on Taxation estimate that Rep. Young's bill — ironically titled the "Save American Workers Act of 2013" — would "Reduce the number of people receiving employment-based coverage — by about 1 million people." Although they estimate that the bill would increase the number of people obtaining coverage through Medicaid, the Children's Health Insurance Program, or health insurance exchanges by between 500,000 and 1 million people, it would ultimately "increase the number of uninsured — by less than 500,000 people."
That's just the start of the political problems that the bill creates for Republicans. Although Rep. Young has claimed that out-of-control spending is "the single greatest threat to our nation's future," the report estimates that his legislation would increase the deficit by $74 billion over 10 years.
This poses an obvious dilemma for Republicans, who have spent years slamming Obamacare for supposedly costing Americans their health care coverage, and increasing the deficit.
Despite these flaws, Young's plan — which passed through the House Ways and Means Committee in a party-line vote on February 4 — has been embraced by Republican leadership. House Majority Leader Eric Cantor (R-VA) recently included it in the caucus' March agenda, which he said would "reform our health care system to one of patient-centered care and lowers costs."
This is not the first time that Republicans have proposed an alternative to the Affordable Care Act, only to find that their solutions would create even worse problems. As it turns out, campaigning on "repeal and replace" is a lot easier if you don't mention any details of the replacement.
Photo: Indiana Public Media via Flickr