GOP's Smear Campaign Against The FBI Is Exactly What Putin Wants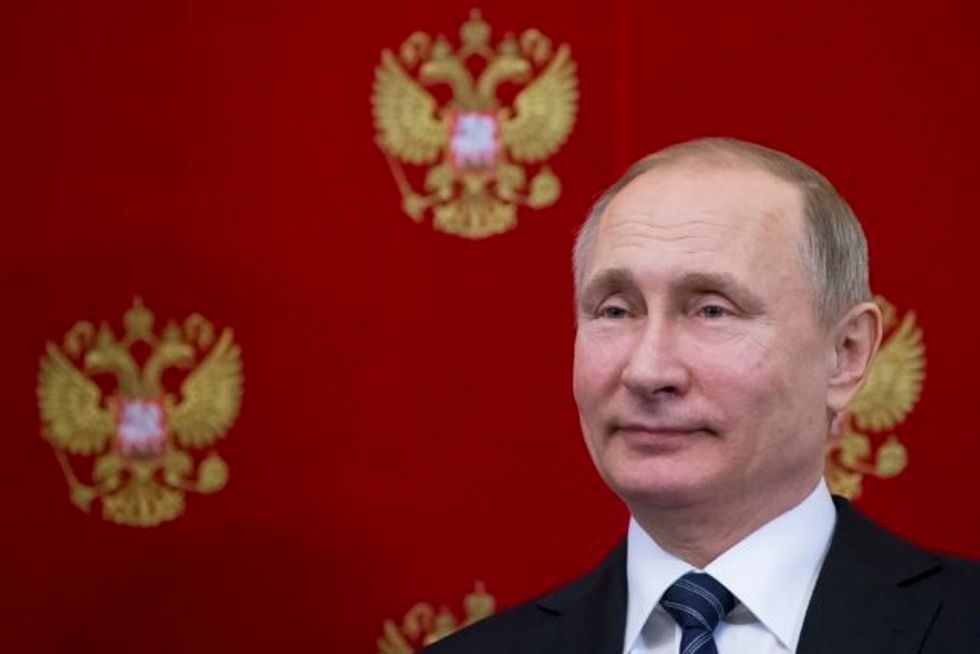 Reprinted with permission fromShareblue.com
Republican efforts to sabotage the ongoing Russia probe have reached a fever pitch in recent weeks, with GOP lawmakers calling for purges at the FBI, slinging baseless accusations against special counsel Robert Mueller, and even running secret investigations aimed at exposing unspecified "corruption and conspiracy" within the FBI and Department of Justice.
These efforts, which have been amplified by pro-Trump media outlets like Fox News and Breitbart, are aimed at discrediting the findings of the Russia investigation by sowing doubt and undermining public confidence in the individuals and institutions in charge of the probe — namely, U.S. intelligence agencies and officials.
But the GOP and right-wing media aren't the only ones who want to tarnish the reputation of the U.S. intelligence community. That's also what the Russian government has been trying to do since the Cold War — and now they have help.
As former CIA head Michael Morell and ex-chairman of the House Intelligence Committee Michael Rogers reported in the Washington Post on Monday, Russia's interference in American democracy didn't stop after the 2016 election. Rather, it just changed appearances.
The Kremlin's latest goal, Morell and Rogers wrote, is to undermine the capabilities of the U.S. intelligence community by discrediting the Russia probe:
Russia's information operations tactics since the election are more numerous than can be listed here. But to get a sense of the breadth of Russian activity, consider the messaging spread by Kremlin -oriented accounts on Twitter, which cybersecurity and disinformation experts have tracked as part of the German Marshall Fund's Alliance for Securing Democracy.

In a single week this month, Moscow used these accounts to discredit the FBI after it was revealed that an agent had been demoted for sending anti-Donald Trump texts; to attack ABC News for an erroneous report involving President Trump and Michael Flynn, the former national security adviser; to critique the Obama administration for allegedly "green lighting" the communication between Flynn and then-Russian Ambassador Sergey Kislyak; and to warn about violence by immigrants after a jury acquitted an undocumented Mexican accused of murdering a San Francisco woman.
Make no mistake: Russia is not pro-Trump. Russia is anti-America, and they're using Trump as a vehicle to undercut the very agencies that are in charge of stopping their attacks on the U.S. democratic process.
But instead of empowering U.S. intelligence agencies to develop new methods of deterrence, Republicans and pro-Trump media outlets are joining in on Russia's attempts to divide American society and weaken our institutions.
The latest example of this happened on Tuesday, when Rep. Francis Rooney (R-FL) issued a conspiratorial warning about "deep state" employees working at the FBI and called for a "purge" of the agency. That followed a series of attacks by Trump this weekend on FBI leadership including Deputy Director Andrew McCabe and top FBI lawyer James Baker.
Russia's goal in all of this is to inflict damage on American society and disrupt our democratic process. This has been their goal for decades, but now the Kremlin has found a new ally to help achieve it — the Republican Party.